The 2021 Porsche 911 Turbo S packs a whopping 640 horsepower, but also comes with a $204,850 price tag. For buyers that want a bit less power and an easier to swallow price tag, Porsche has unveiled the 2021 911 Turbo.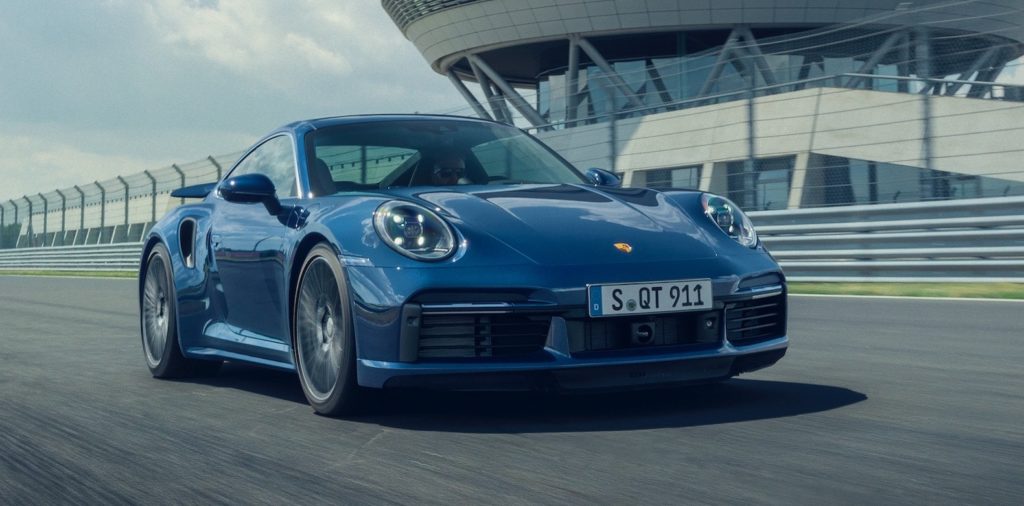 The 992-generation Porsche 911 Turbo is powered by a 3.7-liter flat-six that generates 572 horsepower and 553 pound-feet of torque, which is down from the Turbo S's 640-hp and 580 lb-ft. Porsche says that the new 911 Turbo will reach 62 mph in 2.8 seconds. It also has a top speed of 198 mph.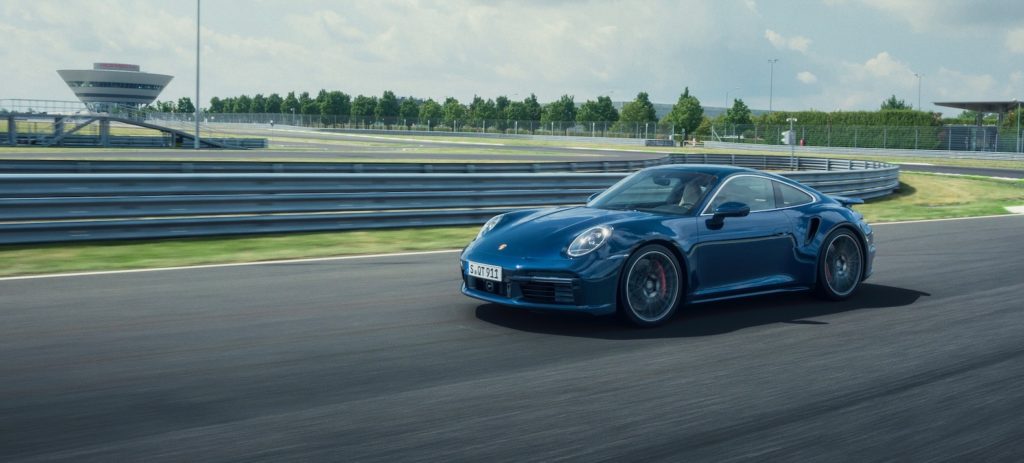 The 911 Turbo sends the power to all four wheels via an eight-speed dual-clutch transmission. The Traction Management all-wheel-drive system that can send up to 368 pound-feet of torque to the front wheels.
The 2021 Porsche 911 Turbo is slated to arrive in the United States early next year with a price tag starting at $172,150 for the Turbo coupe and $184,950 for the cabriolet.