It's almost here, since Nissan says the "new Z is coming." Nissan has revealed the Z Proto, which is a preview of the next-generation Nissan Z.
The "Proto" part of the name means that what we see here isn't simply just a concept car, but instead its really close to the production version that will be arriving in 2022. We already knew that Nissan is going retro with the seventh-generation Z and now we can see how much the new Z is inspired by the past Z models, like the iconic 240Z.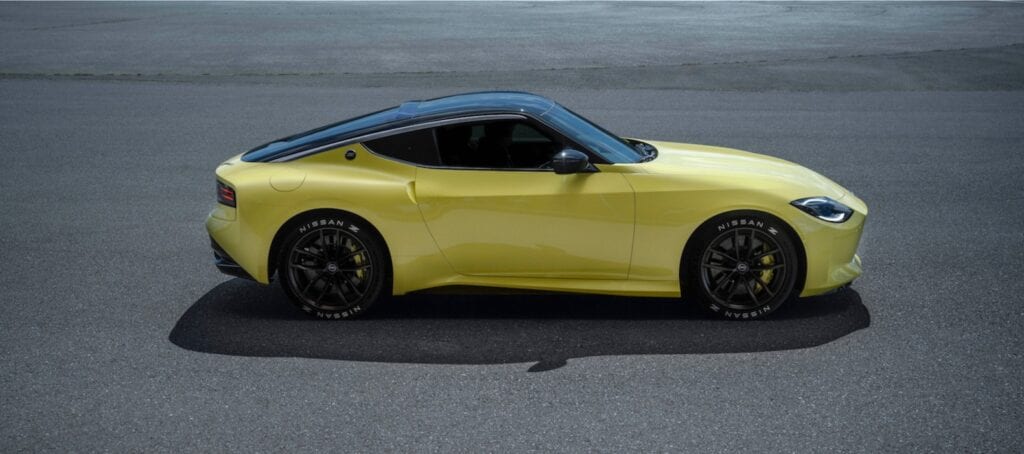 "Our designers made countless studies and sketches as we researched each generation and what made them a success," said Alfonso Albaisa, head of design at Nissan. "Ultimately, we decided the Z Proto should travel between the decades, including the future."
The shape of the hood and teardrop-shaped LED headlights recall the original Z, while the rectangular grille is similar to the 370Z. "The LED headlights have two half-circles that hark back to the Japan market-only 240ZG of the 70s," Albaisa explained. "The ZG has clear dome lenses over the headlight buckets, which under light give off two circular reflections over each headlight. We liked that unique characteristic and discovered that it naturally fit with the Z's identity."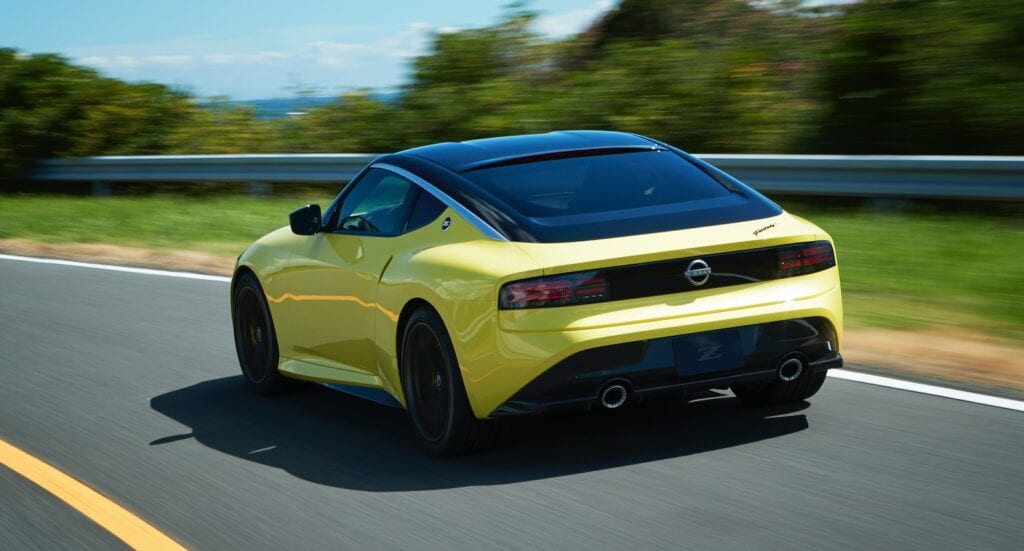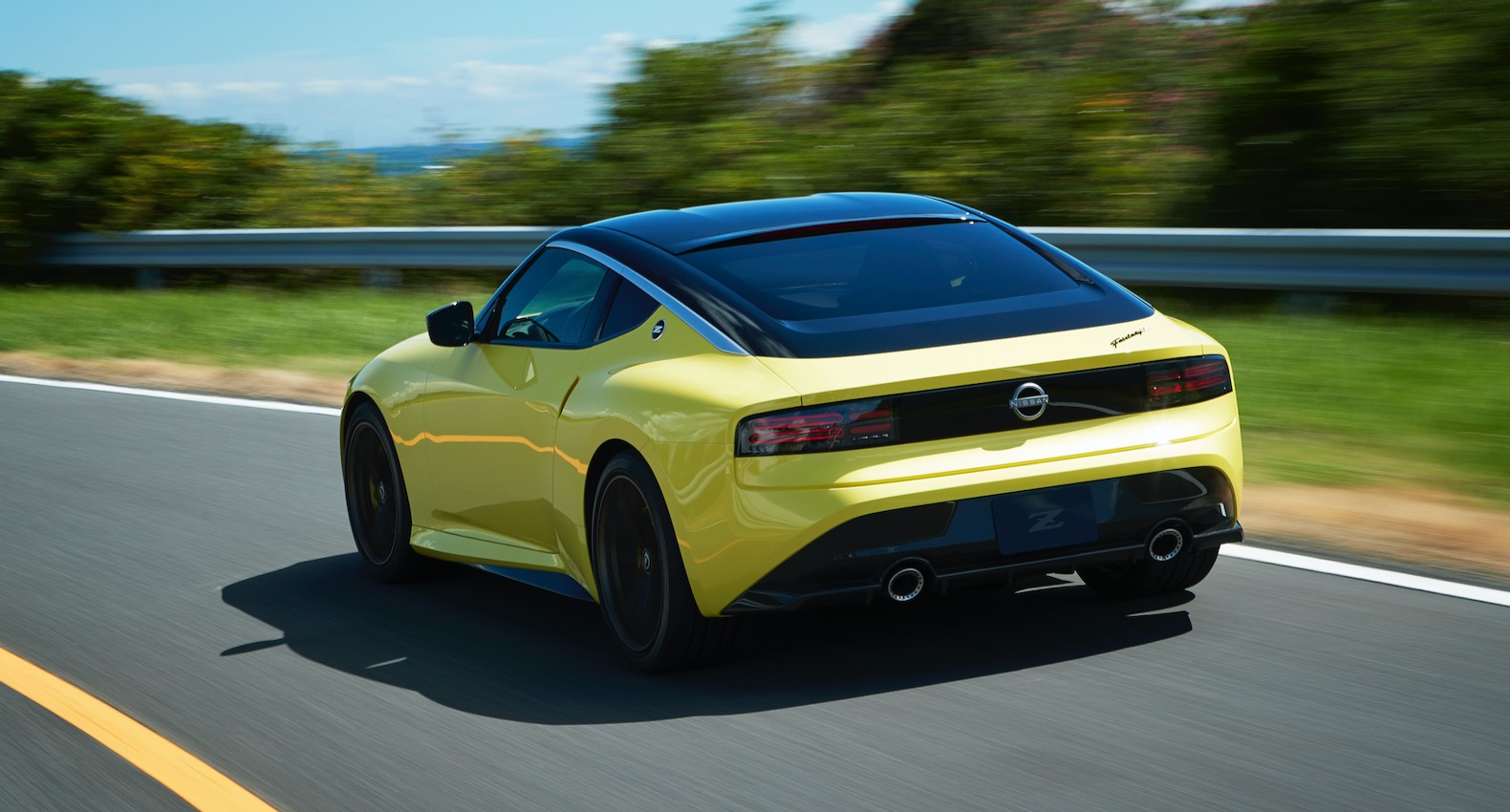 At the rear the taillights are inspired by the 300ZX.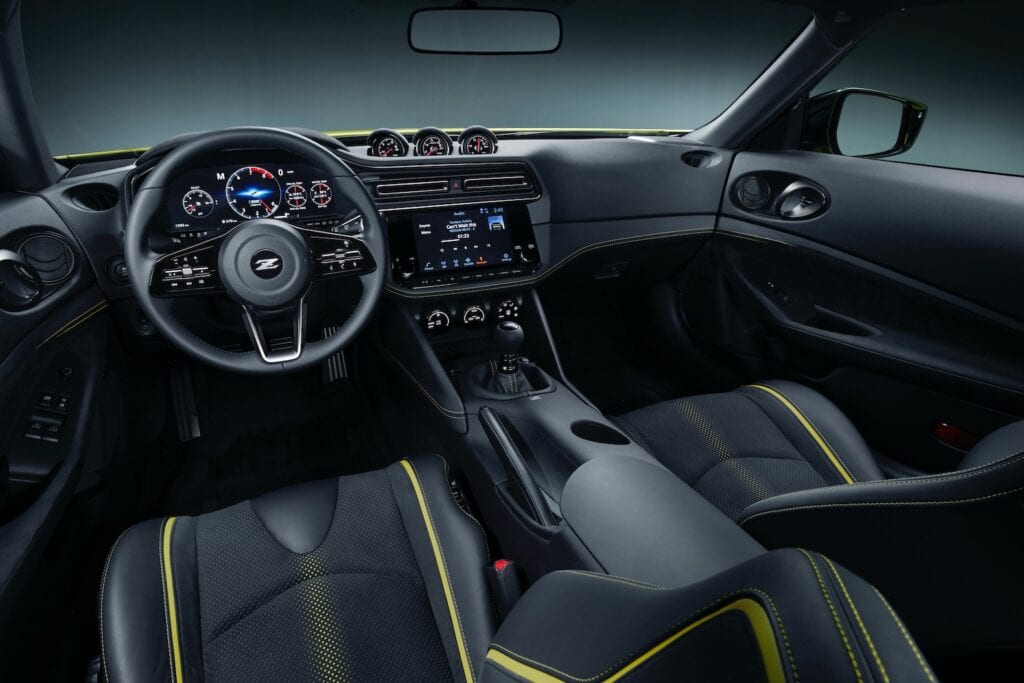 Inside the interior is light years ahead of the current 370Z in terms of its tech features, but it also has some retro themes. In front of the driver there's a 12.3-inch digital display and in the center there's a large touchscreen infotainment display. At the top of the dashboard there's three analog gauges.
For now Nissan hasn't revealed too much about what will power the new Z, but it did confirm that it will be powered by a twin-turbocharged V6 that luckily will have a six-speed manual option. A automatic transmission will also be optional. It's expected that the new Z will be powered by the same 3.0-liter twin-turbo V6 as the Infiniti Q60 Coupe. With its 400 horsepower on tap, the new Z is expected to be called the 400Z.
The production version of the 400Z is expected to debut next year, but we still don't have an exact date that it will be available. We'll most likely have to wait until 2022 to see the 400Z in showrooms.