Mercedes-Benz has officially unveiled the second-generation 2020 CLA at the Consumer Electronics Show (CES) today in Las Vegas. Just like its predecessor, the 2020 CLA looks like a mini CLS.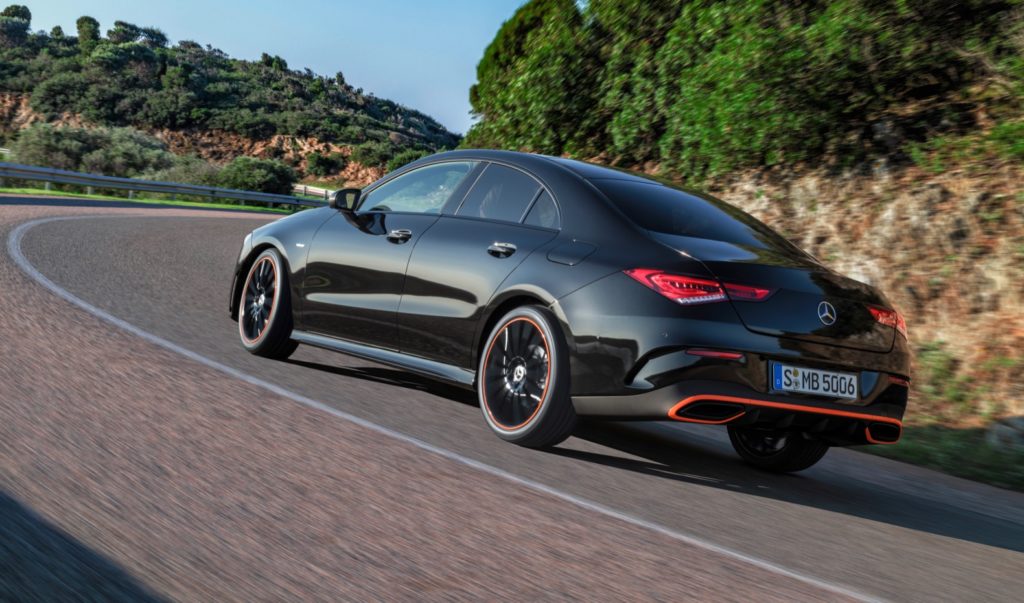 To help position the 2020 CLA above the A-Class sedan, the CLA has grown a bit. Its length has been stretched by 1.9-inches and it's also 2.0-inches wider and its wheelbase is now 1.1-inches longer. The extra size means that the 2020 CLA's interior is now a bit larger, but most of the extra space is more elbow room and shoulder room, while the available legroom is nearly identical to the first generation CLA.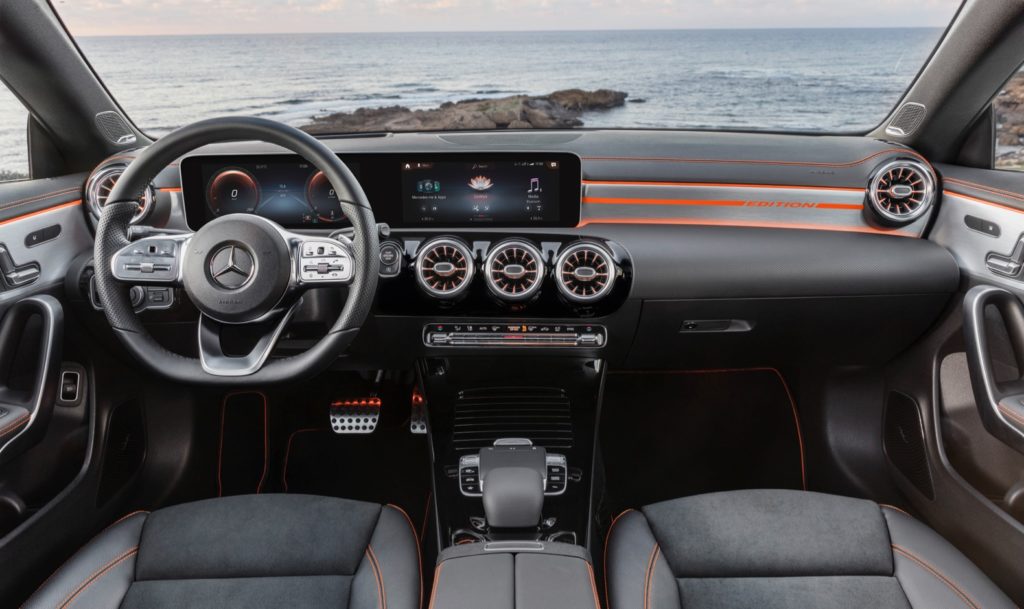 Inside there are new tech features, like the MBUX infotainment system. The new MBUX Interior Assistant can recognize demands thanks simple hand gestures or voice commands. The Interior Assistant is activated by the keyword "Hey Mercedes" and is able to distinguish the person who said "Hey Mercedes" from other passengers in the car.
The MBUX Interior Assistant can also recognize simple hand gestures in light or dark situations. It enables the adaptation of screen content as soon as a hand approaches the touchscreen in the dashboard or the Touchpad on the center console. Individual elements are highlighted according to the currently active menu. Plus the system is able to distinguish between the driver's and front passenger's hands and thus knows for whose seat the massage function is to be activated.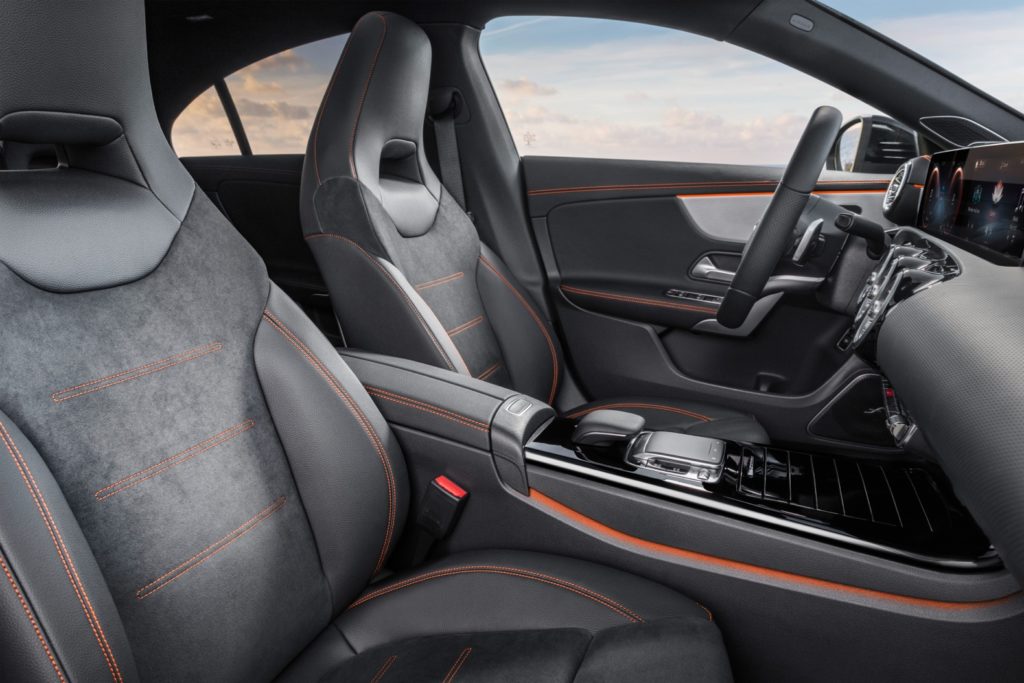 In the dark the assistant can turn on the reading lamp when the driver extends a hand towards the rear-view mirror. If the driver reaches over towards the unoccupied front passenger seat in the dark, it will be illuminated automatically.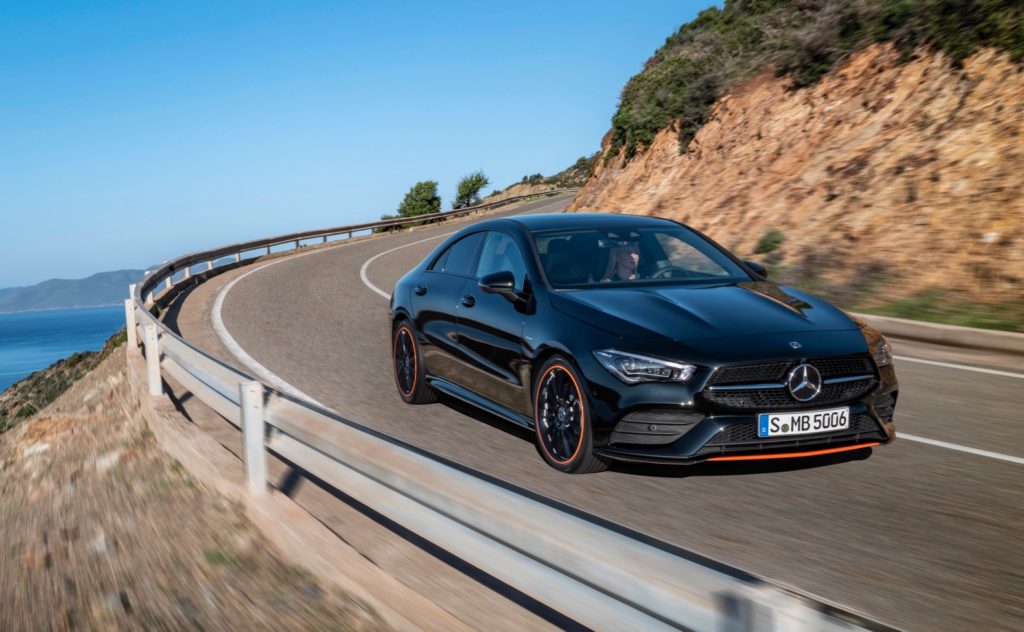 Mercedes-Benz hasn't released the specs for what will power the 2020 CLA, but the version that debuted today is the 2020 CLA 250. The CLA 250 is powered by a 225-hp 2.0L turbocharged four-cylinder with that's mated to a 7G-DCT dual-clutch transmission. Front-wheel drive is standard, but the 4MATIC all-wheel drive system is optional. Sales of the 2020 Mercedes-Benz CLA will kick off in the US by the end of 2019.