Mercedes-Benz has some big plans to make its electric cars come as little as 10 kilowatt hours of energy per 100 km (62) miles. It looks like it's getting there, since an EQXX prototype vehicle recently traveled more than 1,000 km (621 miles) on a single charge, from Sindelfingen across the Swiss Alps and Northern Italy, to its destination of Cassis on the Côte d'Azur.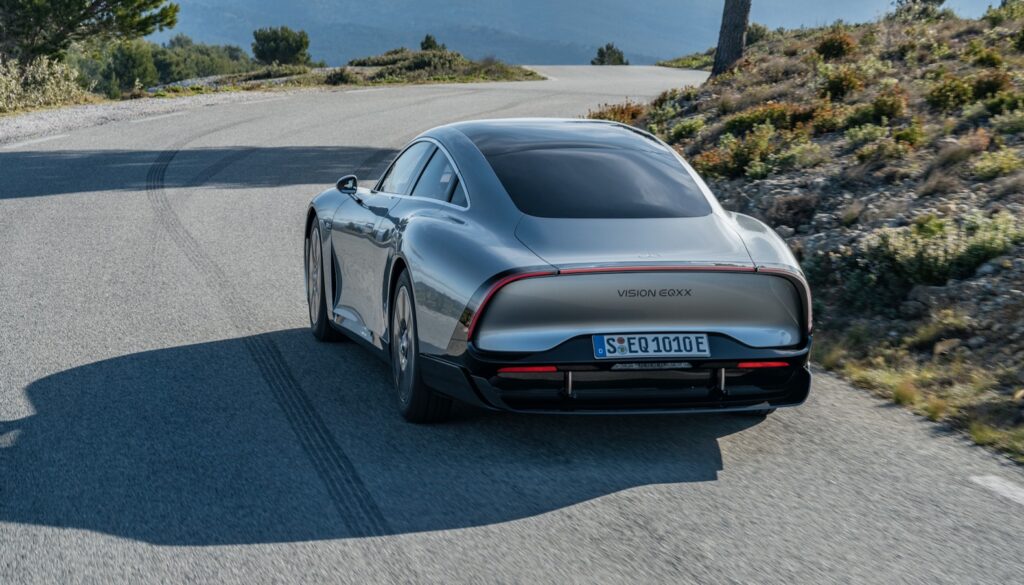 Mercedes says that the prototype was driven in cold and rainy conditions and at regular road speeds, including cruising at up to 87 mph on the German autobahn. The battery's state of charge on arrival was around 15 percent, amounting to a remaining range of around 140 kilometers (87 miles), and the average consumption was a low of 8.7 kWh per 100 kilometers (7.1 kWh per 62 miles).
"We did it! Powering through more than 1,000 kilometers with ease on a single battery charge and a consumption of only 8.7 kWh/100 km (7.1 kWh per 62 miles) in real-world traffic conditions. The Vision EQXX is the most efficient Mercedes ever built. The technology program behind it marks a milestone in the development of electric vehicles. It underpins our strategic aim to 'Lead in Electric'," says Ola Källenius, Chairman of the Board of Management of Mercedes-Benz Group AG.