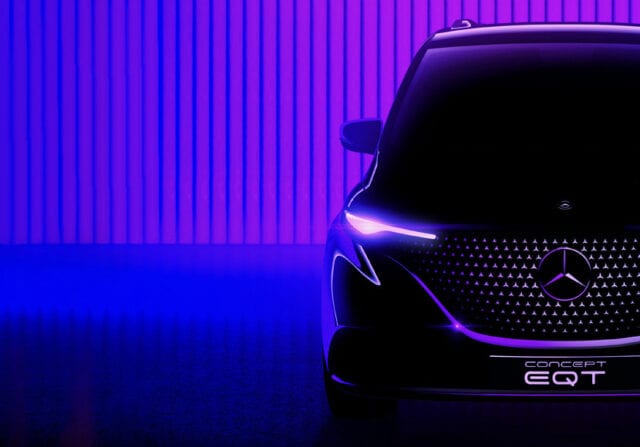 Mercedes-Benz recently unveiled the EQS and EQB electric vehicles and now it's getting ready to reveal its next EV – the Concept EQT. Today we have a single teaser photo of the small electric van, which is going to debut on May 10.
Mercedes-Benz says that although it's technically a concept, it's a "near-production" model that will be sold as the all-electric version of the upcoming T-Class. The Concept EQT is debuting ahead of the rest of the T-Class lineup, which aligns with the company's "Electric first" strategy.
The Concept EQT will debut on Monday, May 10 with some help from professional skateboard Tony Hawk.