McLaren has unveiled its newest treat, the 620R, which is a road-legal version of McLaren 570S GT4 race car. The limited edition 620R is also now the most powerful model in the McLaren Sports Series lineup.
The McLaren 620R is powered by the same M838TE 3.8-liter twin-turbocharged V8 engine used in the GT4 car, but with 610 horsepower and 457 lb-ft. of torque. That's enough power for a 0-60 mph time of 2.8 seconds and it can sprint from 0-124 mph in 8.1 seconds. before it tops out at 200 mph.
The 620R not only received some upgrades to the engine, but the engineers managed to shave off a few pounds, since it weighs 31 pounds less than the standard 570S at 2,826 pounds. To squeeze out even more performance buyers can replace the Pirelli P Zero R semi-slick tires with a full-slick motorsport tires when they arrive on the track.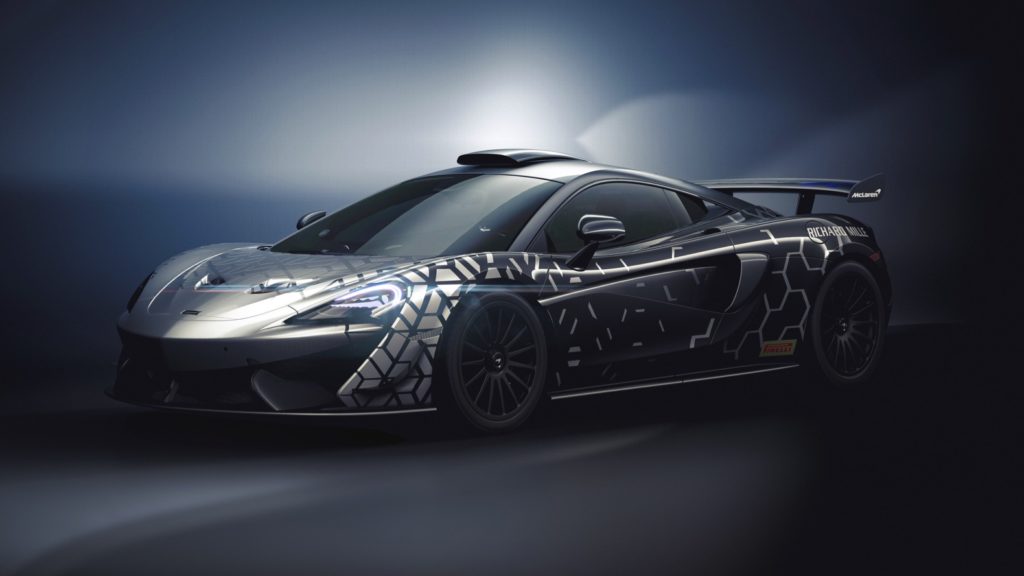 The 620R also borrows the carbon fiber rear wing from the 570S GT4. It's raised 12.5-inches to increase downforce while minimizing drag. Upon delivery customers will receive their 620R with the wing set to the least aggressive of its three available angles, optimizing front/rear balance for road driving. The more aggressive angles – which can be set by a McLaren retailer – increase rear downforce still further, contributing to a maximum of 408 lbs.
Other upgrades include a redesigned front bumper, splitter and hood. The carbon fibre hood has twin nostrils to aid downforce and improve the airflow over the top of the 620R. Downforce at the front of the car is further increased by dive planes that create vortices of low-pressure air at track level and help accelerate airflow along the car's sides. The dive planes contribute up to 66 lbs of downforce as part of the 143 lbs delivered by the full frontal aero package.
Production of the McLaren 620R starts in January, but McLaren only plans to build 350 units each with a price tag starting at $299,000.