Right now Mazda doesn't have a big presence in the EV segment, since it only offers the MX-30 EV. But that will soon change, since Mazda has announced that it will introduce five plug-in hybrids and three fully electric vehicles by 2025.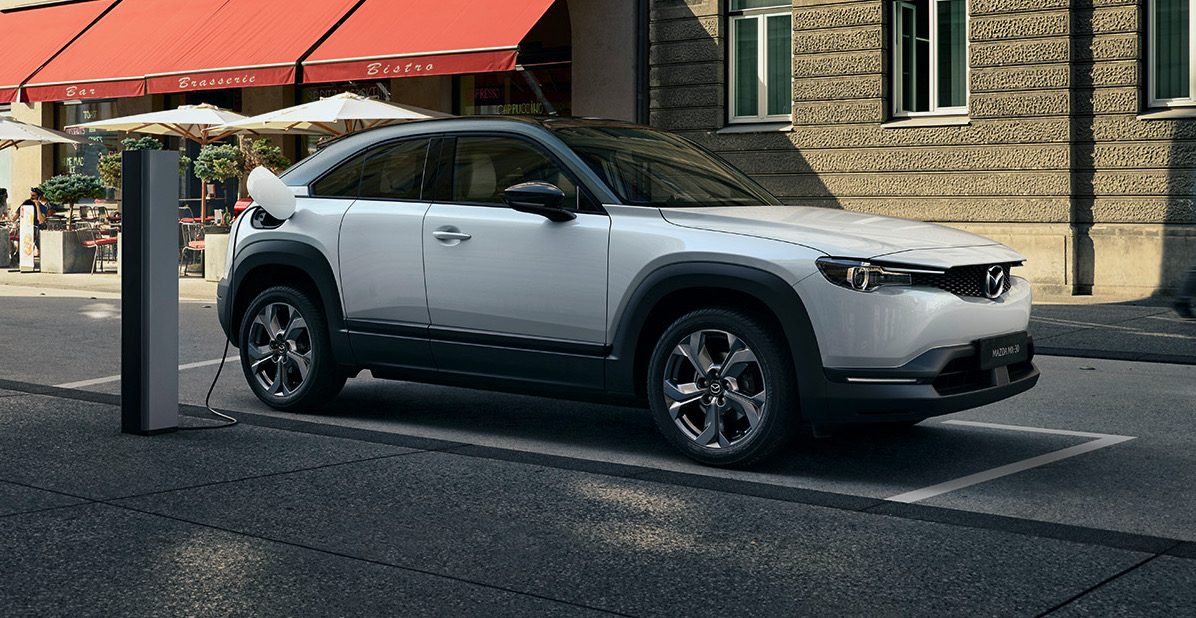 Mazda is working on a new platform for the electrified models, which it calls the "SKYACTIV Multi-Solution Scalable Architecture." Mazda also says that between 2025 and 2030 it will introduce several models based on its "SKYACTIV Scalable EV Architecture."
By 2030 Mazda expects that 100 percent of its vehicles will have some level of electrification and that 25 percent of its sales will be EVs.
Mazda has also announced that it's working on a new autonomous driving system, called "Mazda Co-Pilot Concept." It will be introduced in its large vehicles in 2022.