We're getting closer to the debut of the Lucid Air electric sedan, which is going to debut on September 9. Lucid recently announced that the Air has an estimated EPA range up to 517 miles and now it's released more details about its battery pack.
To give it that record breaking driving range, the Lucid Air has a 113 kWh battery pack, which features a compact design to maximize interior space. Lucid says that even with its compact footprint, the Air has "unprecedented interior passenger space."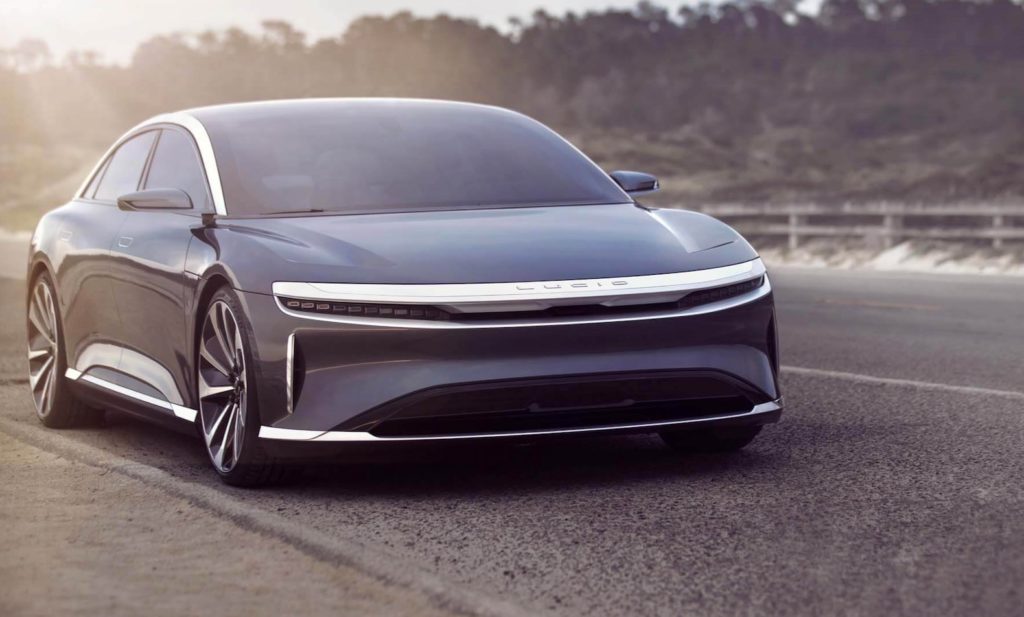 "It's relatively easy to achieve more range by adding progressively more batteries, but gaining 'dumb range' that way increases weight and cost, and reduces interior space," said Peter Rawlinson, CEO and CTO, Lucid Motors. "Lucid Air has achieved its remarkable range whilst also reducing battery size through its in-house technology, resulting in a breakthrough in overall vehicle-level efficiency."
In addition to the large interior space, the Lucid Air also has the largest frunk ever offered in a production EV, with a capacity over 280 liters (9.89 cubic feet). In combination with its trunk, the Air has 739 liters (26 cubic feet) of cargo space.
Also we can't ignore the fact that the Lucid Air has up to 1,000 horsepower from its dual motors.