Lincoln has taken the wraps off its second plug-in hybrid SUV, the 2021 Lincoln Corsair Grand Touring, which is debuting this week at the Los Angeles Auto Show.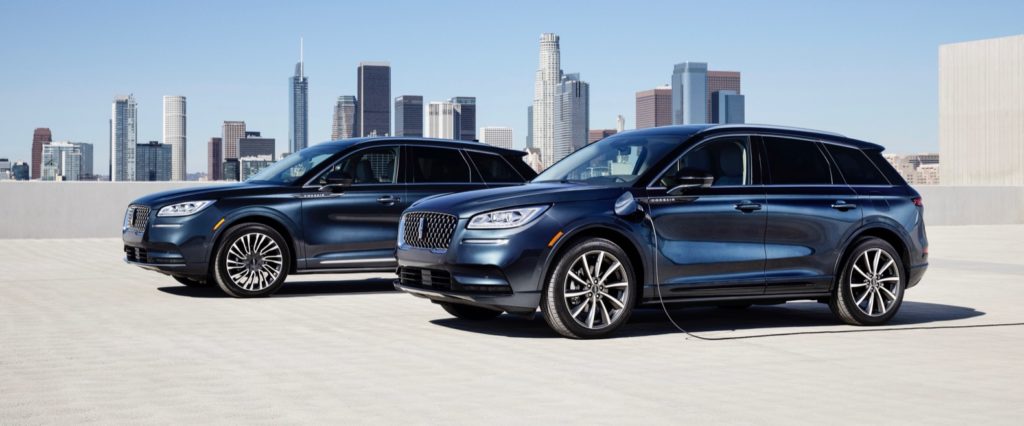 The Corsair Grand Touring follows the introduction of the Aviator Grand Touring plug-in hybrid. It's powered by a 2.5L four-cylinder engine and an electric motor that generate a combined 266 horsepower. A plug-in hybrid powertrain is mated to a CVT and comes standard with all-wheel drive.
Lincoln estimates that the Corsair Grand Touring will be able to travel more than 25 miles in electric mode. There are five regular driving modes: Normal, Conserve, Excite, Slippery and Deep. Plus there are two other modes that are unique to the plug-in hybrid, Preserve EV and Pure EV.
Preserve EV recharges and saves battery power while continuing to use both engine and motor. The battery can be recharged up to 75 percent while driving in Preserve EV mode. The Pure EV mode keeps the Corsair in all-electric mode, unless more power is needed, which then activates the hybrid engine.
The 2021 Lincoln Corsair plug-in hybrid will be available in summer 2020.