Lexus has unveiled the updated 2021 Lexus LS 500 and LS 500h models. And although there are some small styling changes, the biggest news is the addition of a new 12.3-inch touchscreen, which fixes one of our biggest issues.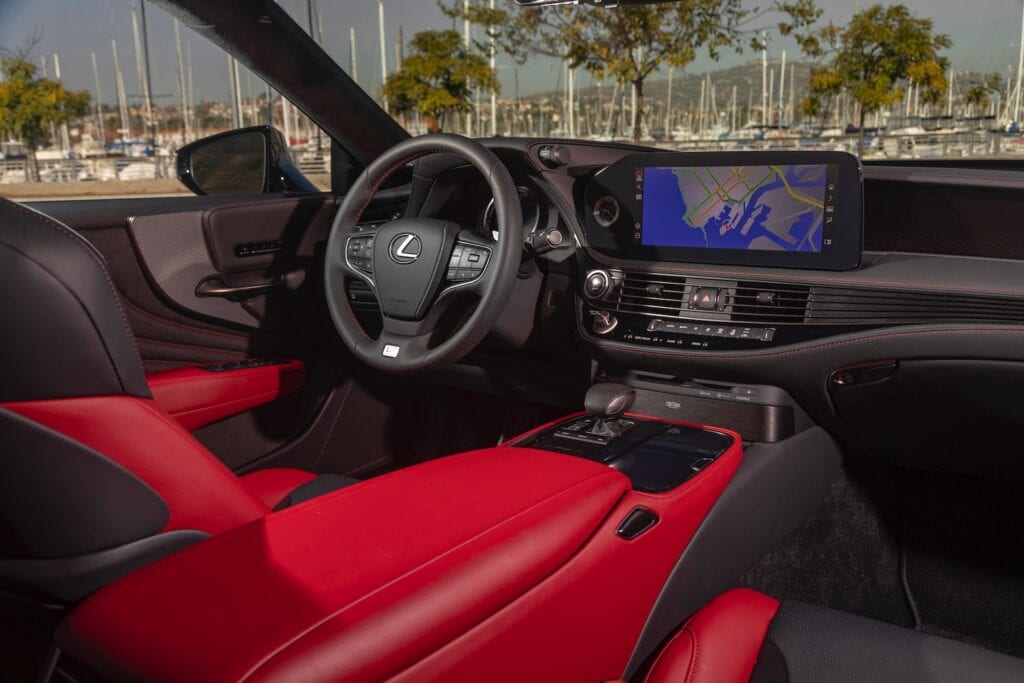 In the past, Lexus drivers have had to use the cumbersome touchpad to operate the infotainment system, which was recently fixed by adding a touchscreen in the updated RX and IS models. Now the 2021 LS also gets the updated system, which will make it a little easier to use.
Under the hood the LS 500 and LS 500h are still powered by V6 engines, but Lexus says that they have been enhanced. The LS 500 is powered by a 3.5-liter twin-turbocharged V6 with 416 horsepower and 442 pound-feet of torque, that's mated to a 10-speed automatic transmission. The engine features a new piston with a lip shape on the piston top to lower emissions and make the engine quieter when its cold. The wastegate control on the engine has also been updated and the transmission has been re-calibrated.
The LS 500 with rear-wheel drive can accelerate from 0-60 mph in 4.6 seconds. All-wheel drive is also available.
The LS 500h is powered by a naturally-aspirated 3.5-liter V6 with two electric motors. The updates to the hybrid system utilize a new battery strategy and direct the electric motors to provide more power when accelerating.
The LS will coddle you and your passengers with an Adaptive Variable Suspension with revised linear solenoids and control valves.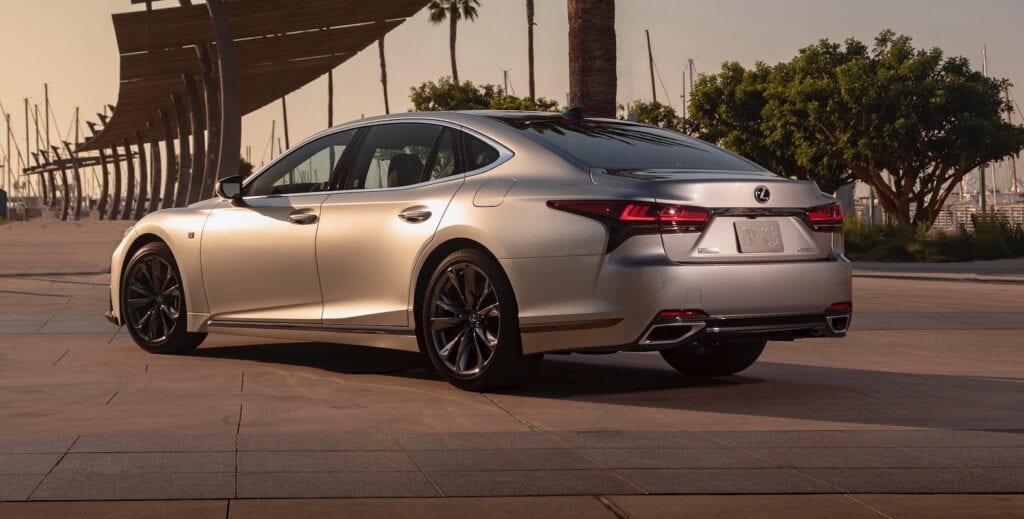 For buyers that want a bit more sport, there's the F Sport package, which adds 20-inch wheels, large six-piston front brakes with 15.7-inch rotors and four-piston calipers and 14.1-inch rotors at the rear. The Dynamic Handling Pack adds rear-wheel steering and an active suspension.
On the outside there are some small styling changes, like a new front bumper, adaptive high-beam headlights and a piano black trim at the rear.
The 2021 Lexus LS 500 starts at $77,025, including the destination charge.