Lamborghini has unveiled the Lamborghini Huracán EVO Spyder, which is going to debut next month at the 2019 Geneva Motor Show. The Huracán EVO Spyder follows the introduction of the coupe earlier this year.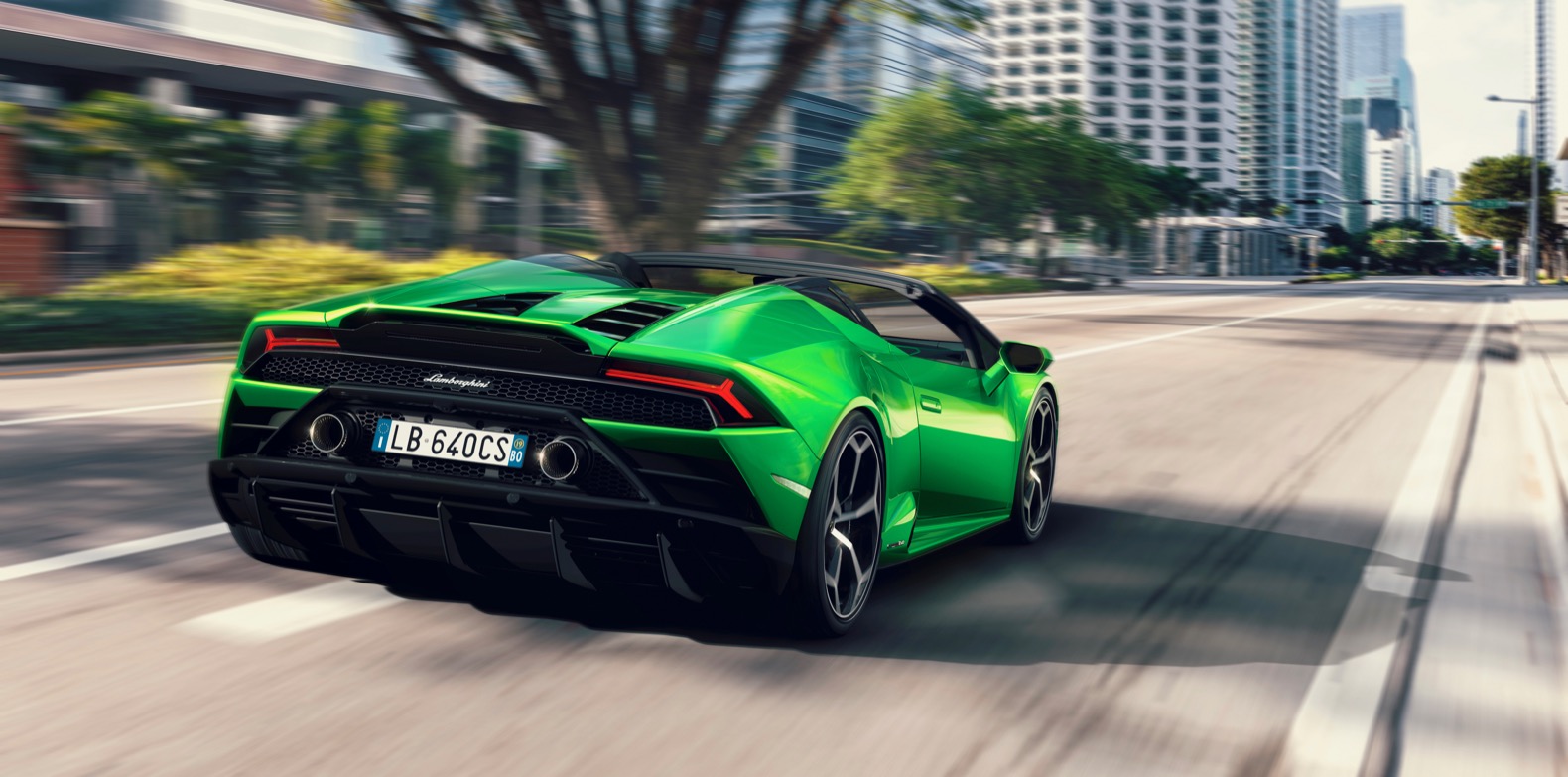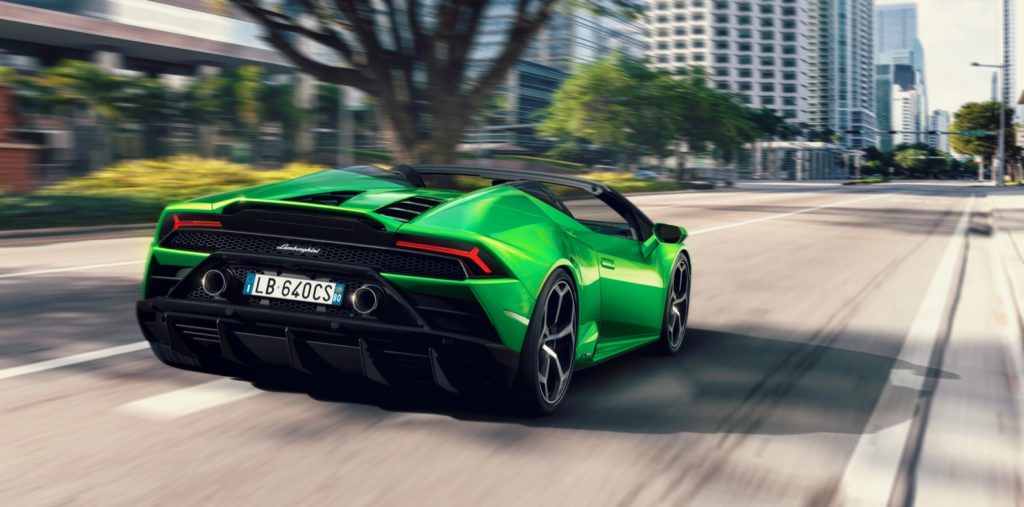 The Lamborghini Huracán EVO Spyder adopts the vehicle dynamic control and aerodynamics that were developed for the coupe and it's also powered by the same 5.2 liter naturally-aspirated V10 engine. The 5.2L engine generates 640 horsepower and 442 lb-ft. of torque.
The Huracán EVO Spyder reaches 62 mph in only 3.1 seconds on its way to a top speed of 202 mph. Not like it matters, but the Spyder is 0.2 seconds slower than the coupe. The Evo Spyder also gets Lamborghini Piattaforma Inerziale 2.0, which originally launched on with the Evo coupe. The system is comprised of a set of accelerators and gyroscope sensors located in the car's center of gravity to monitor real-time lateral, longitudinal and vertical accelerations, as well as roll, pitch and yaw rate.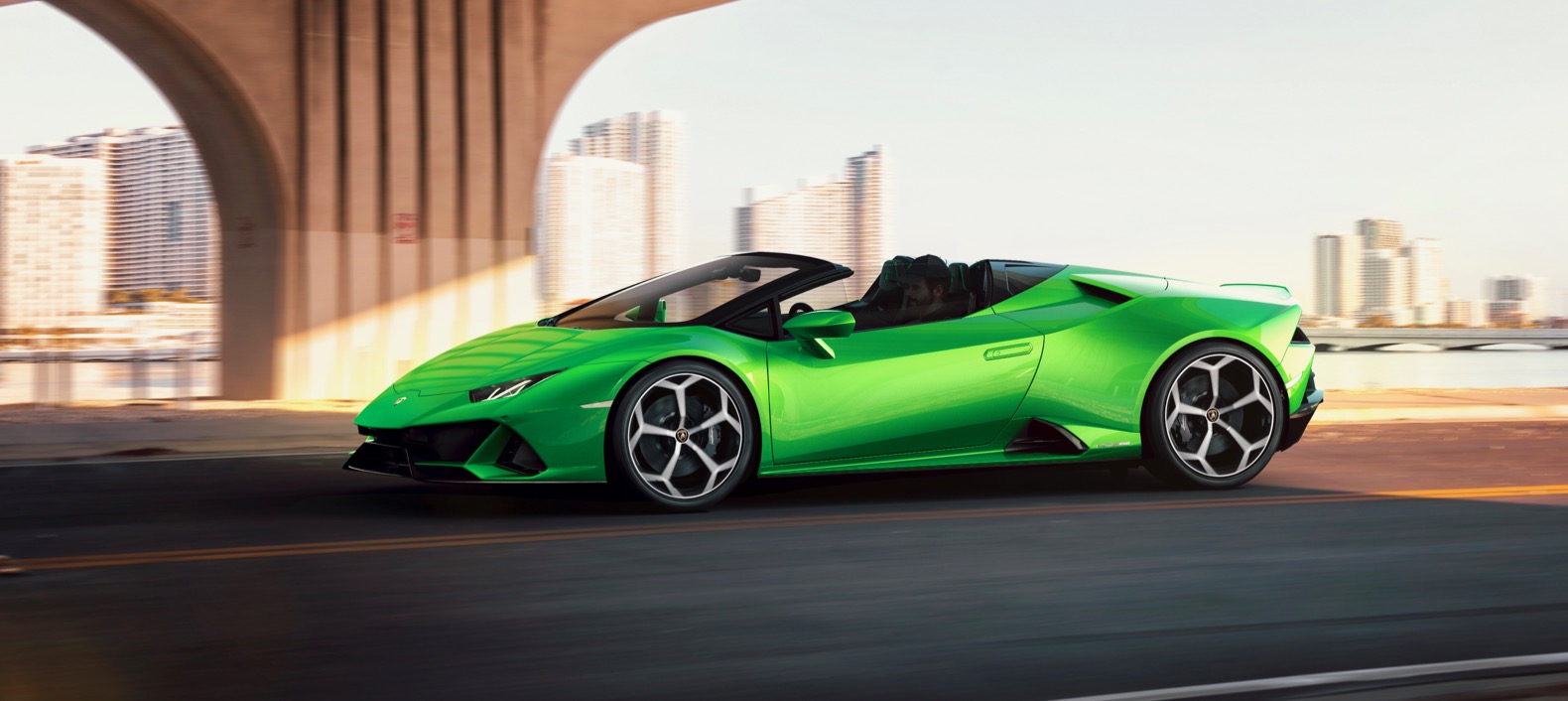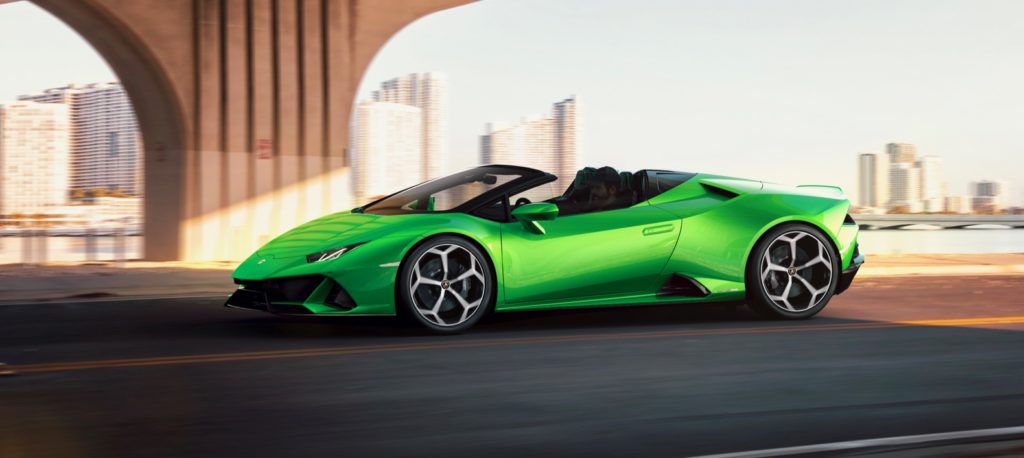 On the outside the Huracán EVO Spyder gets a new front bumper with larger air intakes and a new exhaust system that's placed higher in the rear bumper. It also rides on new 20" Aesir wheels with Pirelli P Zero tires. Inside there's a new 8.4" HMI touchscreen with Apple CarPlay compatibility.
The Lamborghini Huracán EVO Spyder is priced at $287,400.