It has been rumored that Kia is planning on killing the Optima name in the US and now it's official. The EPA has revealed the fuel economy specs for Kia's new midsize sedan and it will now be called the Kia K5.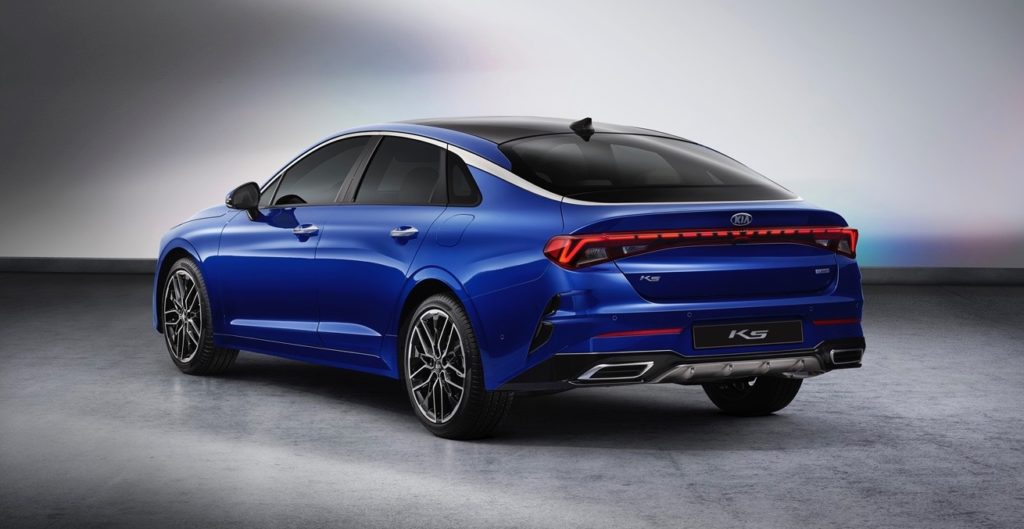 Outside of the US, the Optima was called the K5, so now it looks like Kia has decided to use the same name here in the US. The EPA has also revealed at least one of the engines that will power the 2021 K5, a turbocharged 1.6-liter four-cylinder, which will send its power to all four wheels.
The 1.6-liter engine is likely the same engine that's offered in the Hyundai Sonata, where it generates 180 horsepower and 195 lb-ft. of torque. The all-wheel drive portion is unique to the Kia K5. The EPA has rated the all-wheel drive K5 at 26 mpg city, 34 mpg highway and 29 mpg combined.
This means that the K5 will join a growing number of midsize sedans that are offered with all-wheel drive, like the Nissan Altima, Subaru Legacy and Toyota Camry.
The Kia K5 will also be offered with another turbocharged engine, which will likely be the same 2.5-liter engine that powers the Sonata N-Line. The larger engine generates 290 horsepower and 310 lb-ft.