This morning Jeep distracted us from the upcoming debut of the 2021 Ford Bronco with the Jeep Wrangler Rubicon 392 concept. The V8 powered Jeep Wrangler definitely grabbed our attention and now it looks like it is headed for production.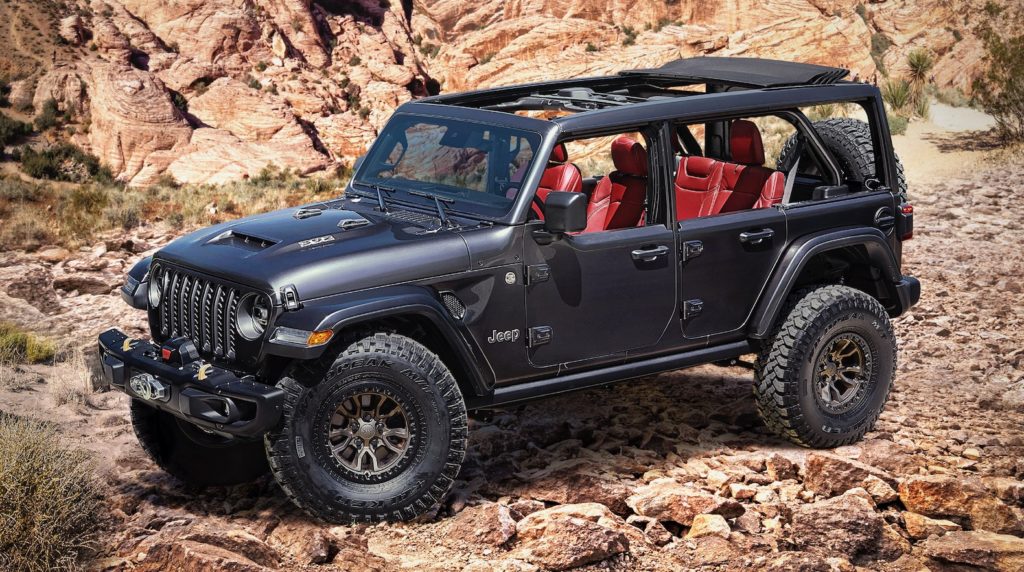 A source inside Jeep has reportedly revealed to Road & Track that the V8 powered Wrangler Rubicon will become a reality soon. Keep has reportedly already built 30 prototypes of the Wrangler Rubicon 392.
If the report is accurate the V8 powered Wrangler will likely show up in showrooms soon, but we don't have an exact date. We'll also have to wait and see if the production version's Hemi 6.4-liter V8 has the same 450 horsepower and 450 pound-feet of torque as the concept.
The production version will also have Fox internal-bypass racing shocks and a lifted suspension with beadlock-capable wheels. Jeep says that the concept can reach 0-60 mph in under five seconds.