Jaguar has unveiled the updates to the 2021 Jaguar I-Pace electric crossover. The big news is that the new I-Pace now charges faster and has a new infotainment system.

The 2021 I-Pace now has a three-phase 11 kW charger, which replaces the 7 kW on-board charger. The new charger can add up to 33 miles of range per hour on Europe's WLTP cycle with a full charge taking 8.6 hours. That's a big improvement from the old charger which took 12.75 hours to recharge the I-Pace at 22 miles of range an hour.
For buyers that want a faster charger, the DC charger can still add up to 78 miles of charge in 15 minutes.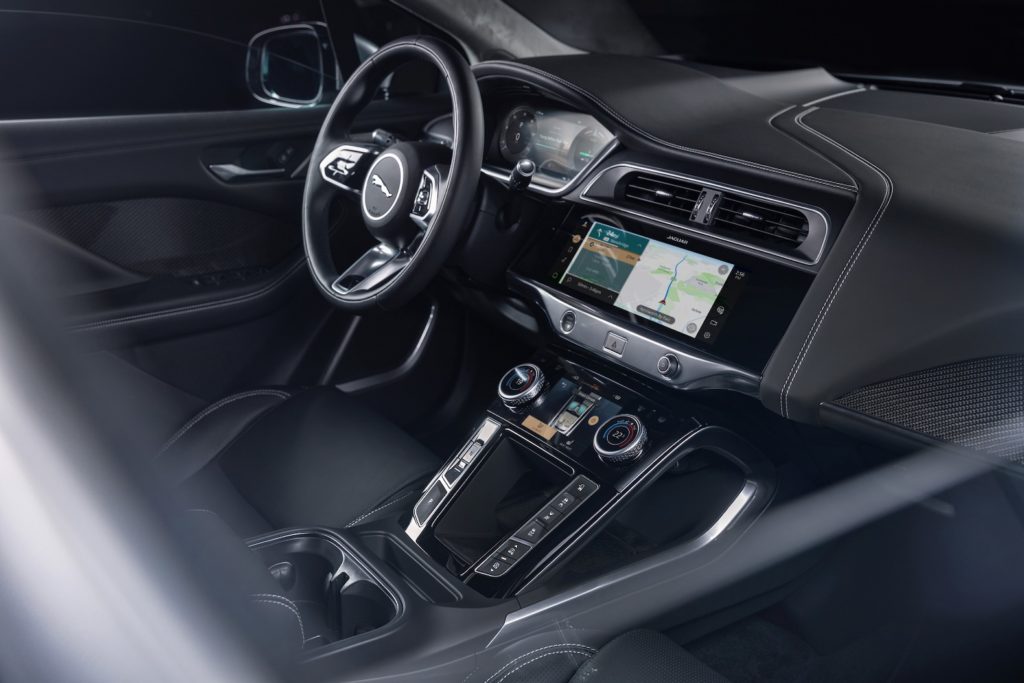 Inside the 2021 I-Pace now comes with Jaguar's Pivi Pro infotainment system, which combines a 12.3-inch digital instrument cluster with 10- and 5-inch touchscreens. The system has a new navigation system and an updated menu system. Jaguar also says that the new infotainment system features a powerful processor to ensure it has a "fast start-up" to make sure it's ready to go once you're ready to go.
The I-Pace also now has an optional wireless device charging pad beneath the center console. Apple CarPlay and Android Auto are standard. A 360 degree 3D surround camera system is also standard and Jaguar Land Rover's ClearSight digital rear-view mirror is optional.
On the outside the updated I-Pace has new 19-inch wheels and a few new color options. The new Bright Pack option also adds an Atlas Grey finish to the grille mesh and door mirror caps.