The next-generation Infiniti QX60 is coming in 2021 and to give us a preview of the new three-row crossover with the debut the QX60 Monograph, which Infiniti says is "more than a design study or concept."
What we see here is a more exciting looking three-row crossover than the current QX60. We can see some styling cues from the smaller QX50, especially at the front, where it has a more horizontal hood and more pronounced fenders. At the rear the full width taillights have a unique lighting signature.
Infiniti calls the lighting at the front and rear "Digital Piano Key" with bright white at the front, ultra-red at the back, and a glowing "infinite road" brand emblem.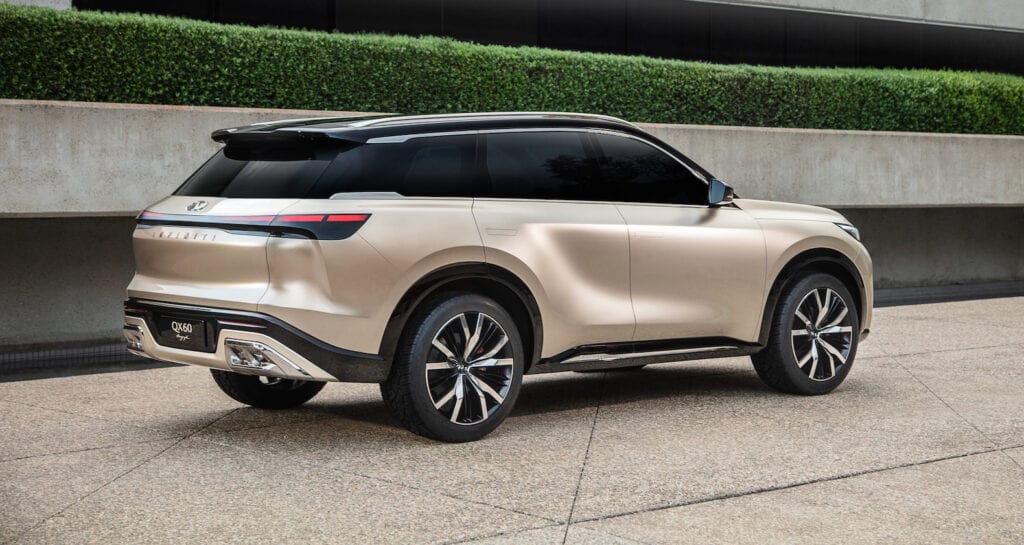 The QX60 Monograph embodies the Japanese concept of 'Ma,' a sense of minimalism where designers seek harmony, adding just the right amount of elements with very specific meaning to create something special. This is evident on the body, where at a glance it is simple, but when you get closer, you see that there are elements that are playing against each other in a sense of harmony." said Alfonso Albaisa, senior vice president, Global Design, Nissan Motor Co. Ltd.
The QX60 Monograph also features a unique large panoramic roof with a "kimono fold" pattern. The roof features "a series of intricate perpendicular lines."
Infiniti hasn't released any photos of the QX60 Monograph's interior.
The good news is that we won't have to wait too long to see the next-generation QX60, since it will arrive sometime next year.