Infiniti has unveiled its latest concept, the QX Inspiration, which is going to debut at the 2019 Detroit Auto Show this month. The Infiniti QX Inspiration concept is a fully electric crossover concept that provides a preview of the brand's electrified future.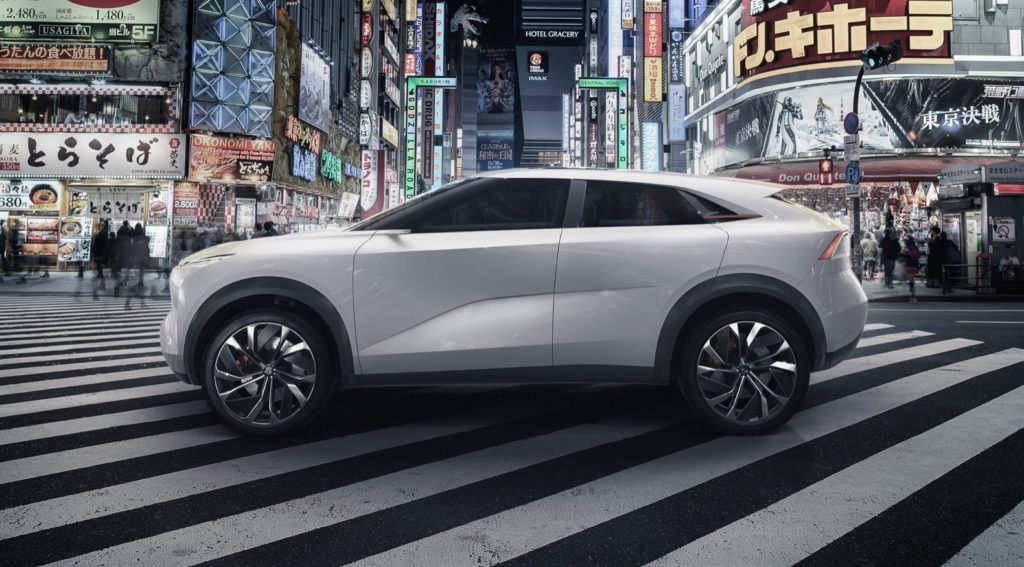 "QX Inspiration is the beginning of a new era for Infiniti and an illustration of where we want to go with the brand. New technology has given us the opportunity to evolve our design philosophy – and the new vehicle communicates the serene strength at our core."
In addition to riding on a new electrified platform, the QX Inspiration concept also shows off Infiniti's updated design language, which we saw debut with the Q Inspiration concept.
Infiniti hasn't released any photos of the QX Inspiration's interior, but thanks to the new platform its future electric cars will feature "spacious, lounge-like interiors." Infiniti also says that the interior "has been hand-crafted using traditional techniques and a choice of materials inspired by a subtle Japanese sensuality."