Hyundai has unveiled the latest addition to it TCR lineup. the Elantra N TCR. It joins the TCR versions of the i30N and Veloster N.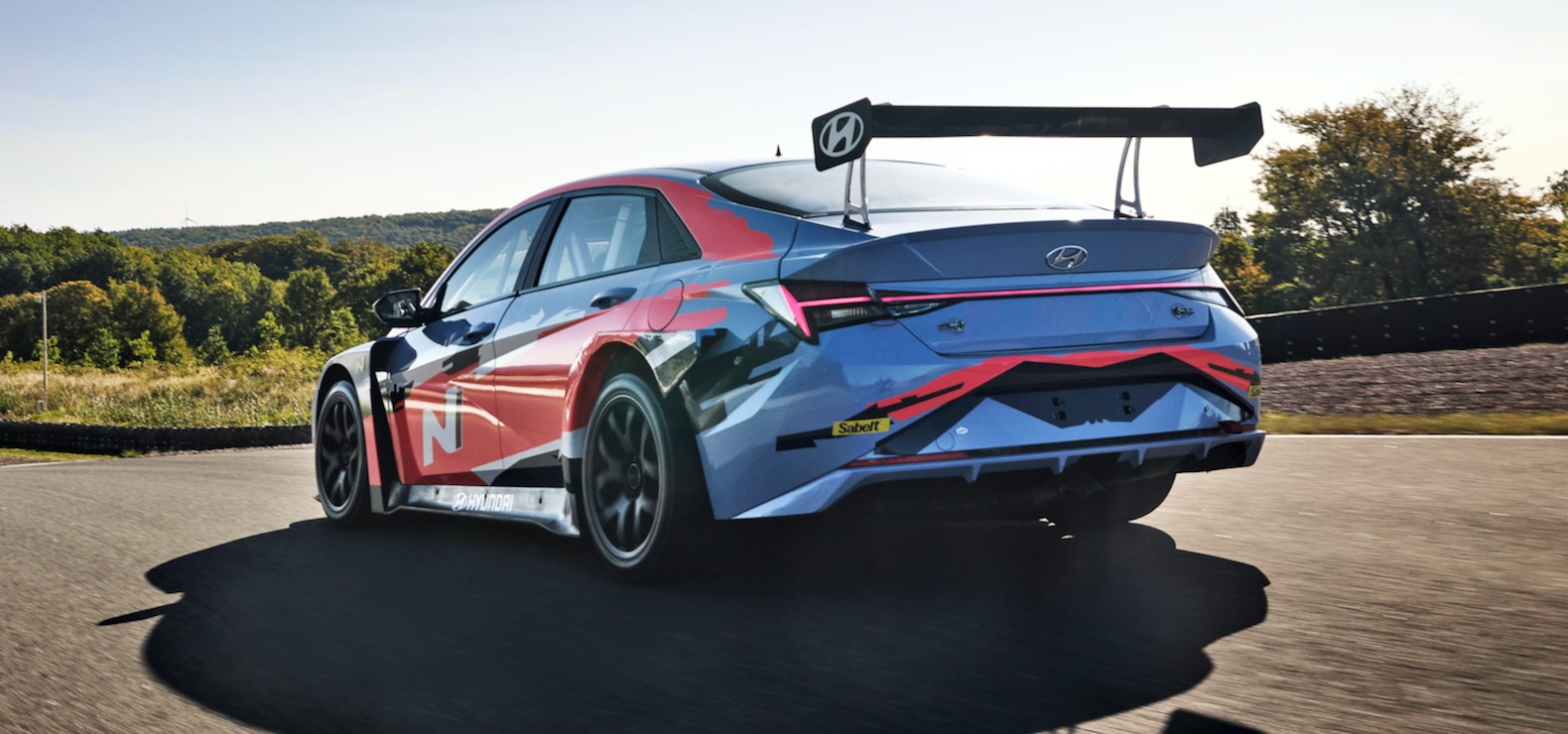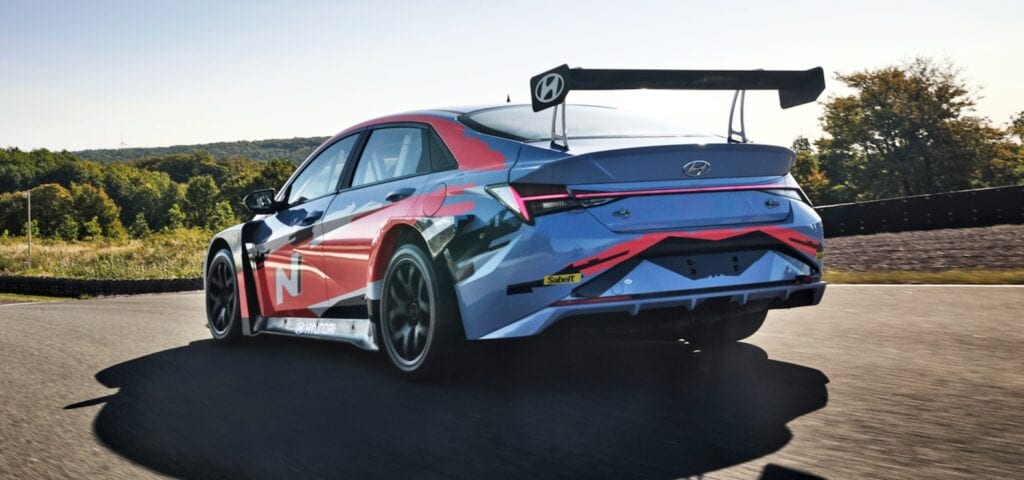 The Hyundai Veloster N TCR is powered by a turbocharged 2.0-liter four-cylinder, which is the same engine that you'll get in the road car. Hyundai hasn't announced the output of the engine, but it will send the power to the front wheels via a six-speed, paddle-shift operated gearbox.
Hyundai hasn't released any photos of the Elantra N TCR's interior, but we can expect it to be stripped down to reduce the sedan's weight. A full roll cage has also been added.
Expect to see another hotter version of the Elantra soon, since an Elantra N is in the works. It's expected that it will have around 275 horsepower when it arrives for the 2022 model year. For now we also have the 2021 Elantra N Line with its 201-hp engine.