Last year Hyundai unveiled the Vision T concept, which was a preview of the next-generation Tucson. Well if you liked the looks of the concept, you'll be happy with the 2022 Tucson. The Tucson has been completely revamped with a stunning exterior that now makes the small SUV look more upscale and stylish than before.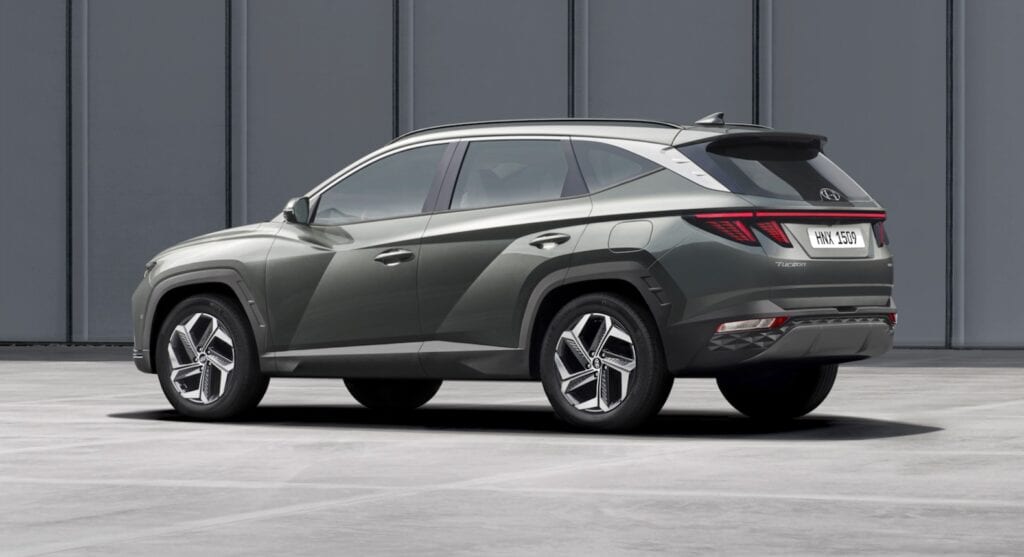 Hyundai has unveiled the 2022 Tucson, which will be offered in both long-wheelbase and short-wheelbase versions. It's expected that only the long-wheelbase version will be sold in the US, but we'll find out for sure when the US-spec 2022 Tucson debuts on November 9. The new Tucson will arrive in the US in the first half of 2021.
On the outside the 2022 Tucson's exterior is an evolution of the brand's Sensuous Sportiness design language. "The new SUV embodies what Hyundai designers call 'parametric dynamics' with kinetic jewel surface details that emphasizes Tucson's distinctly different identity in a crowded segment."
At the front the daytime running lights have been integrated into the design of the grille, which are only visible when illuminated. At the rear there's a full-width light bar that incorporates half-hidden triangular shapes that are only visible when lit. Add in the sharp lines on the sides and you can see how the new Tucson looks sportier than its predecessor.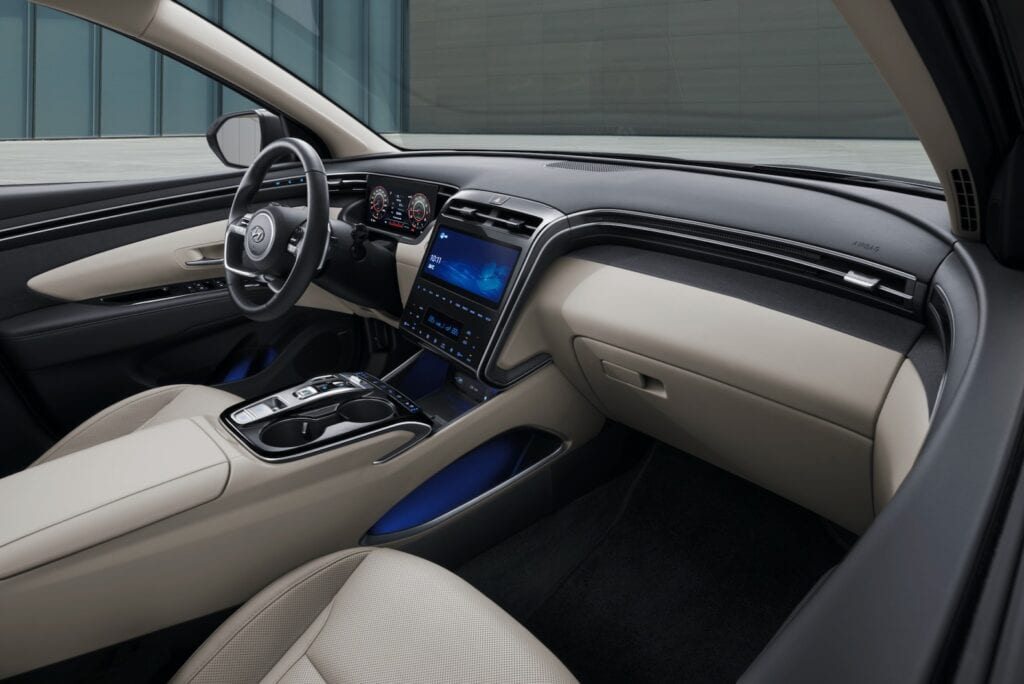 Inside the 2022 Tucson's interior features a minimalistic design theme with clean lines. There's a standard 8.0-inch infotainment touchscreen or an optional 10.3-inch touchscreen. In front of the driver there's also a digital gauge cluster. The Tucson will also be available with Hyundai's Digital Key, which lets drivers use their smartphones as the key.
Under the hood there will be three powertrain options, which includes gasoline, hybrid and plug-in hybrid versions. The standard engine is a 2.5-liter four-cylinder engine with 178 horsepower and 182 pound-feet of torque that's mated to an eight-speed automatic transmission. The Tucson hybrid is powered by a turbocharged 1.6-liter four-cylinder and a hybrid powertrain that generates a combined 229 hp and 258 lb-ft. of torque. The hybrid also gets a CVT.
A Tucson N-Line is also in the works, but Hybrid did not release any details about what will power it. It might be powered by the same 2.5-liter turbocharged four-cylinder as the Sonata N-Line, which generates 290 hp and 310 lb-ft. of torque.