Honda has unveiled a new take on e-scooters with the new Motocompacto e-scooter, that's inspired by the Honda Motocompo from the early 1980's. The Motocompacto is a different take on an electric scooter, since the rider gets to sit on a seat, like a motorcycle, instead of standing like on other electric scooters.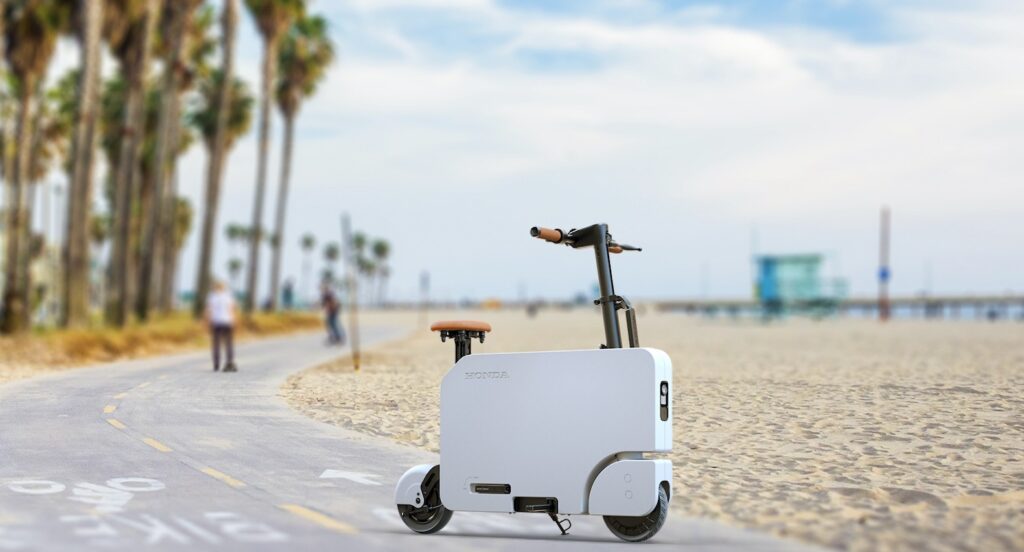 With a maximum speed of 15 mph and a range up to 12 miles, the Motocompacto provides users a simpler mode of transportation to get around the city. It's the perfect zero emissions vehicle to get you to your destination after taking public transportation. It can be fully charged in only 3.5 hours using a 110 volt outlet. The Motocompacto is also easy to transport since it has a special foldable design, which allows it to be transformed into a light and stackable carrying case, making it easier to take on public transportation.
In addition to the seat, it also comes with secure grip foot pegs, on-board storage, a digital speedometer, a charge gauge and a carry handle. A phone app enables riders to adjust their personal settings, including lighting and ride modes, via Bluetooth.
"Motocompacto is easy to use and fun to ride, but was also designed with safety, durability, and security in mind," said Nick Ziraldo, project lead and design engineering unit leader at Honda Development and Manufacturing of America. "It uses a robust heat-treated aluminum frame and wheels, bright LED headlight and taillight, side reflectors, and a welded steel lock loop on the kickstand that is compatible with most bike locks."
Pricing for the Honda Motocompacto starts at $995 and it will be available at Honda and Acura dealers starting in November.