Following the debut of the 2021 Chevy Suburban and Tahoe SUVs, GMC has now unveiled the 2021 Yukon and Yukon XL. Just like their Chevy cousins, the all-new Yukon and Yukon XL are bigger, with an independent rear suspension and and an available diesel engine.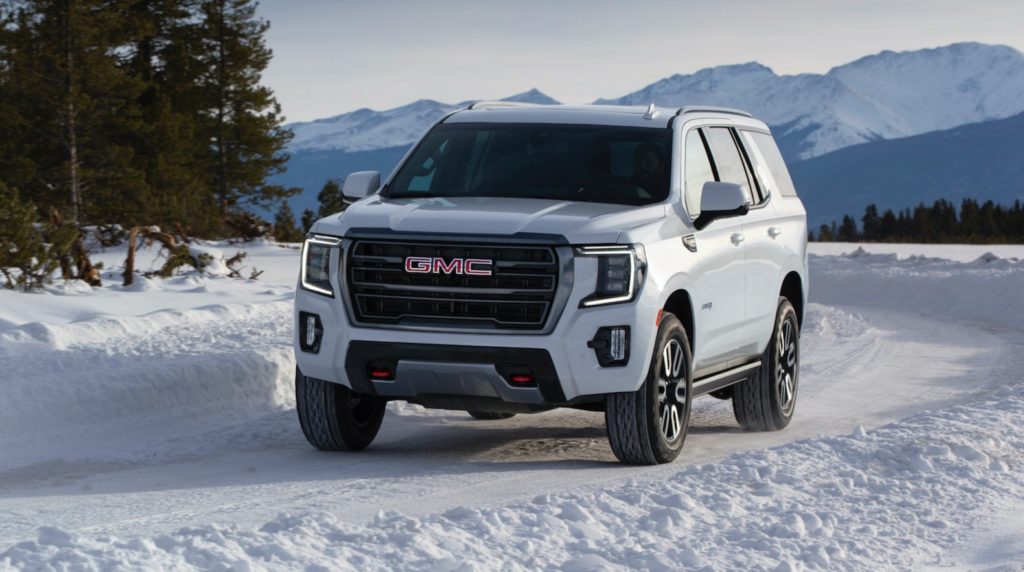 The 2021 Yukon and Yukon XL get a larger wheelbase that is now more than four inches longer, which means there are big gains inside. The move to an independent rear suspension also lowers the floor and increases the amount of space in the third row and behind it. The Yukon now has 28 more cubic feet of cargo space, while the Yukon XL has 23 more cubic feet compared to the 2020 models.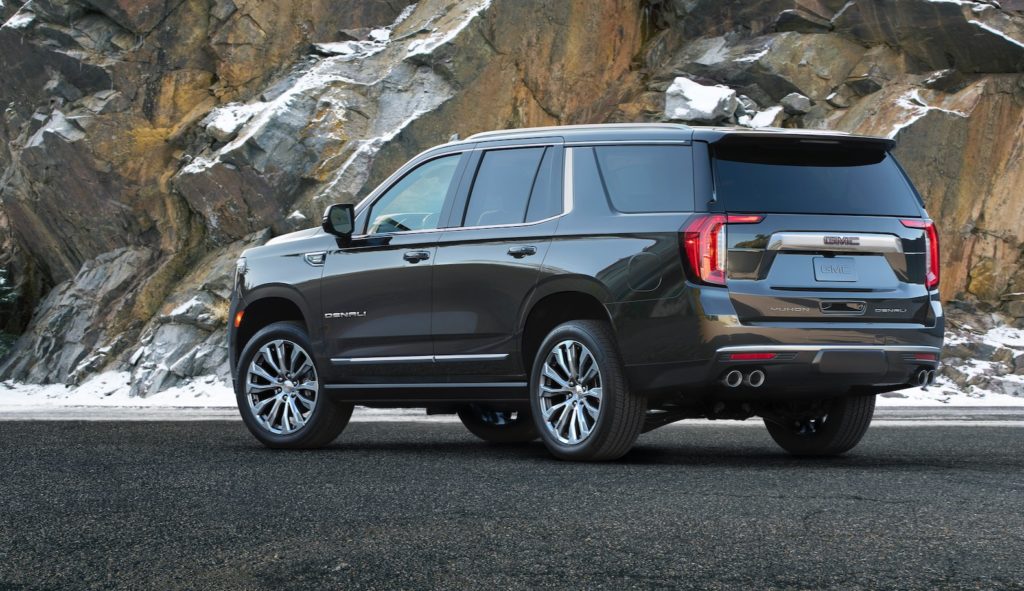 No matter which engine you choose, the new Yukon and Yukon XL get a 10-speed automatic transmission. The base engine is a 5.3-liter V8 with 355 horsepower and 383 lb-ft. of torque, while a 420-hp 6.2-liter V8 is optional. The big news is the introduction of a new 3.0-liter diesel engine that generates 277 horsepower and 460 lb-ft. of torque.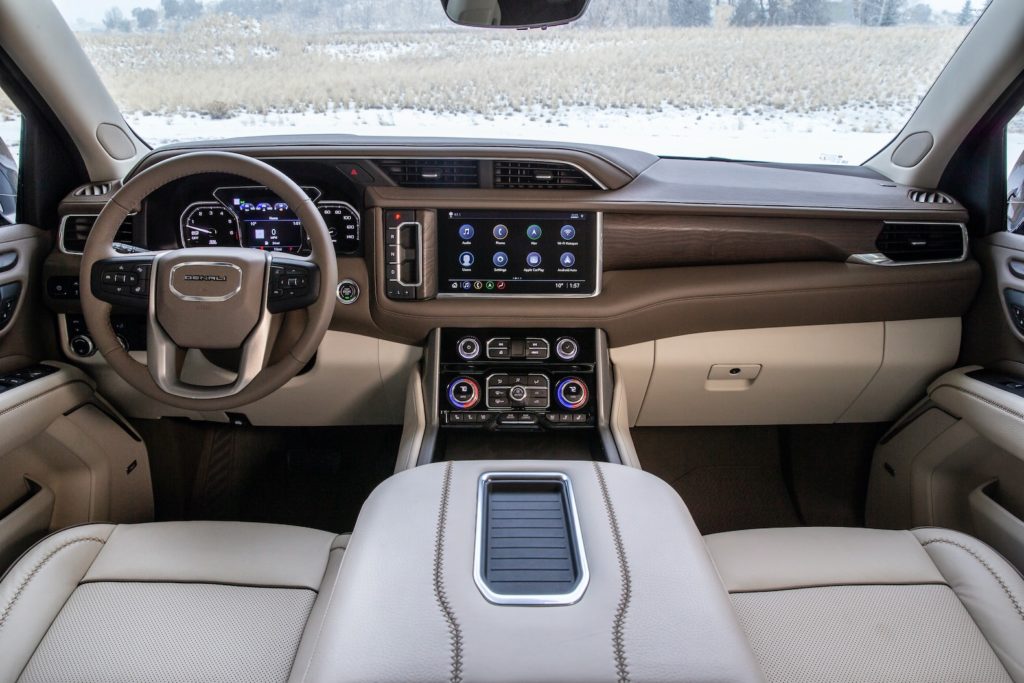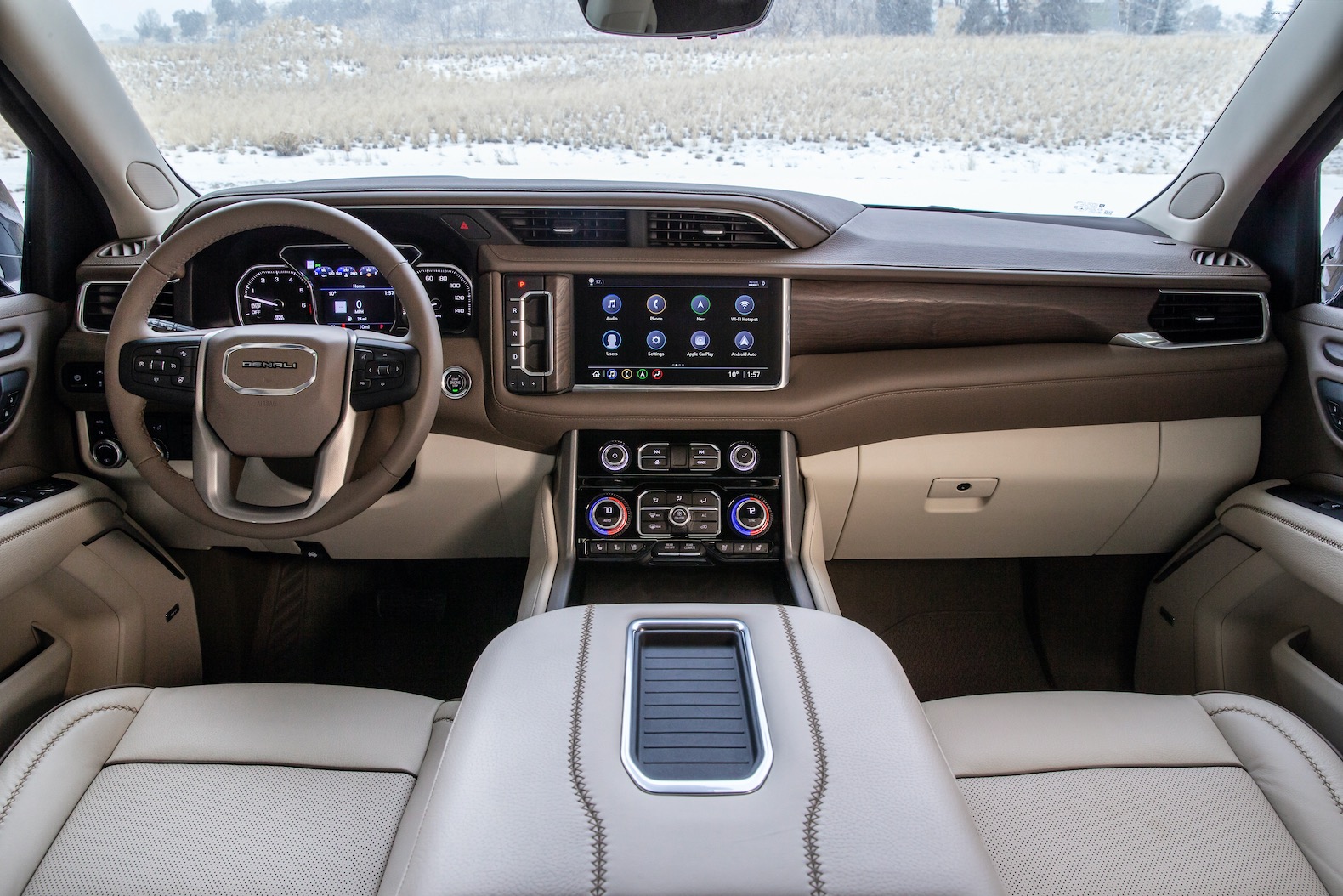 For those that love to take their SUVs off-road, GMC has added its new AT4 trim level to the Yukon, which gives it a more rugged exterior with skid plates and red tow hooks. The optional adaptive air suspension can adjust the suspension height up to four inches and can add up to two inches of ground clearance.
If you want the more luxurious trim level, then you'll want to go with the 2021 Yukon Denali with its special wood trimmed interior, luxurious leather seats and different interior color schemes. The Yukon Denali also has a 15-inch head-up display and an optional adaptive air suspension. It also comes with a rear pedestrian alert system.