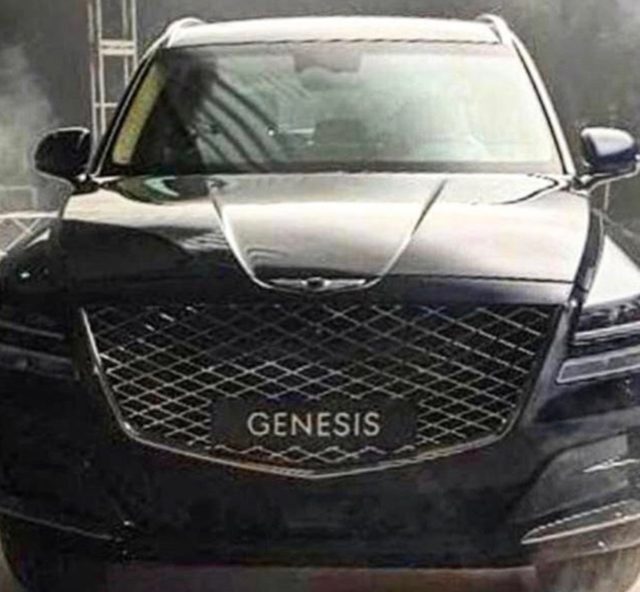 Right now Hyundai's Genesis luxury brand only offers sedans, but that won't cut it in today's crossover loving market. Genesis is about to fix that with the introduction of its first SUV, the GV80. The good news is that it appears that a few leaked photos of the GV80 have leaked online.
The Genesis GV80 will rival other luxury midsize SUVs, like the Audi Q7, BMW X5 and Mercedes-Benz GLE when it arrives. The GV80 is slated to arrive in 2020 and Allcarnews has posted a few leaked photos of the new SUV on Instagram.
From these photos we can see that the GV80 looks similar to the concept. At the front the GV80 features a large pentagonal grille, that's similar to the 2020 G90. The large grille is flanked by slim headlights.
We don't have the official word yet about what will power the GV80, but it's expected that it will be powered by a turbocharged V6. A turbocharged four-cylinder is also a possibility.
Stay tuned.