Ford is ready to battle Tesla's Autopilot and General Motors' Super Cruiser hands-free driving systems with its new Active Drive Assist tech. Ford has announced today that it's new hands-free driving system will debut next year and will allow the driver to take the hands off the steering wheel and pedals for on more than 100,000 miles of divided highways in all 50 states and Canada.
The Active Drive Assist tech is an evolution of the adaptive cruise control and lane centering tech that's currently offered today. The system will be offered on certain 2021 Ford vehicles, including the Mustang Mach-E electric SUV. The Active Drive Assist hardware will be available as part of the Ford Co-Pilot360 Active 2.0 Prep Package for early Mustang Mach-E buyers.
"The stress of long highway drives remains a huge issue for drivers around the world," said Hau Thai-Tang, Ford's chief product development and purchasing officer. "By introducing driver-assist technologies like Active Drive Assist, Ford's version of hands-free driving, we're allowing our customers to feel more confident whenever they're behind the wheel."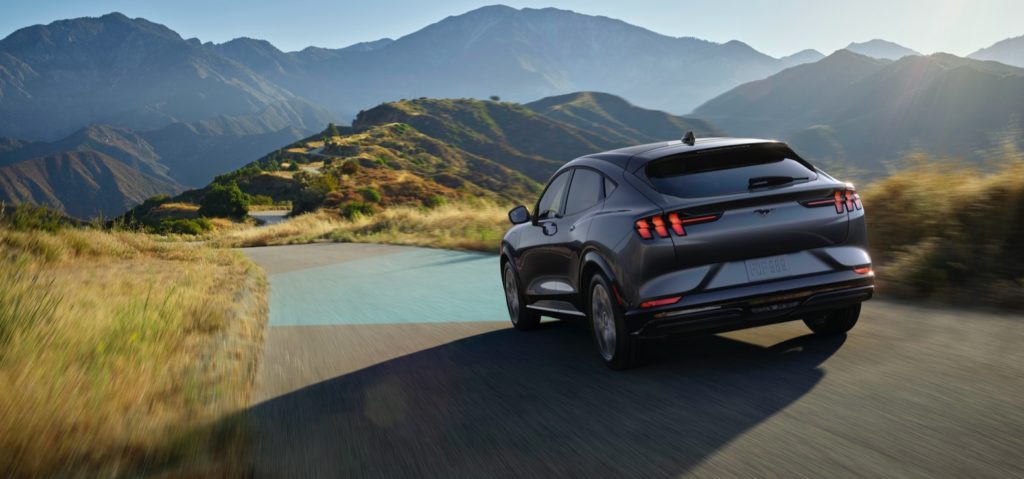 The system still relies on the driver to pay attention to the road ahead to make sure they can intervene if necessary. To ensure that the driver is paying attention, the system uses an infrared driver-facing camera that tracks eye gaze and head position. Drivers will be notified by visual prompts on their instrument cluster when they need to return their attention to the road or take over control of the vehicle.
"Introducing Active Drive Assist with a driver-facing camera makes perfect sense because the vehicle helps relieve the stress and burden of driving but still leaves you fully in control," said Thai-Tang. "And if you lose focus on the road ahead, Active Drive Assist will automatically warn and potentially slow the vehicle down until you're ready to focus back up."