We've heard several reports about a high-performance version of the new Ford Bronco, which will be dubbed the Bronco Raptor, but Ford has yet to confirm it. Well today we now have more proof that the hotter version is coming thanks to one of Ford's engineer's LinkedIn profile.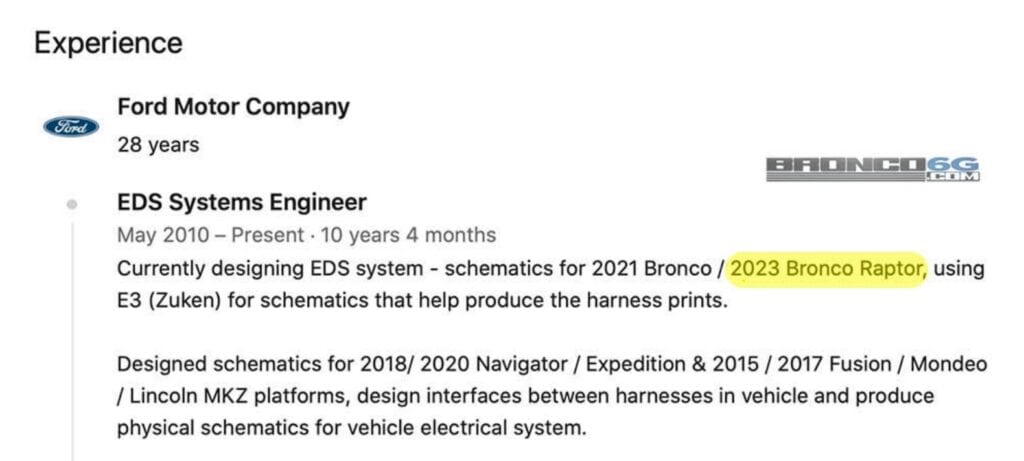 The Bronco6G forums discovered the info on Bruce A. Richter's LinkedIn profile who's an EDS engineer at Ford. His profile reads "Currently designing EDS (electrical distribution system)—schematics for 2021 Bronco / 2023 Bronco Raptor." You'll notice that it looks like after this was discovered, he removed the mention from his profile.
Ford has not released any info about the Bronco Raptor, so we'll have to wait and see, but according to Richter's LinkedIn profile, we will have to wait a few years to get it. It's been reported that the Bronco Raptor is going to be powered by the same turbocharged 3.0-liter EcoBoost V6 as the Explorer ST, which means it should have around 400 horsepower.