Ford is ready to show off the performance potential of the Mustang Mach-E electric crossover with the insane Mustang Mach-E 1400 prototype. It's name refers to the 1,400 horsepower on tap and to show off how capable it is, Ford has released a video of Vaughn Gittin Jr. behind the wheel of the Ford Mustang Mach-E 1400.
The Mach-E 1400 is powered by seven electric motors, three at the front axle and four at the rear that are powered by a 56.8-kilowatt-hour battery with nickel-manganese-cobalt pouch cells. The powertrain is adjustable, which means that it can be driven in rear-wheel drive, all-wheel drive and front-wheel drive. Power delivery can be split evenly between front and rear, or completely to one or the other.
The Drift and track setups have completely different front end configurations like control arms and steering changes to allow for extreme steering angles in drifting.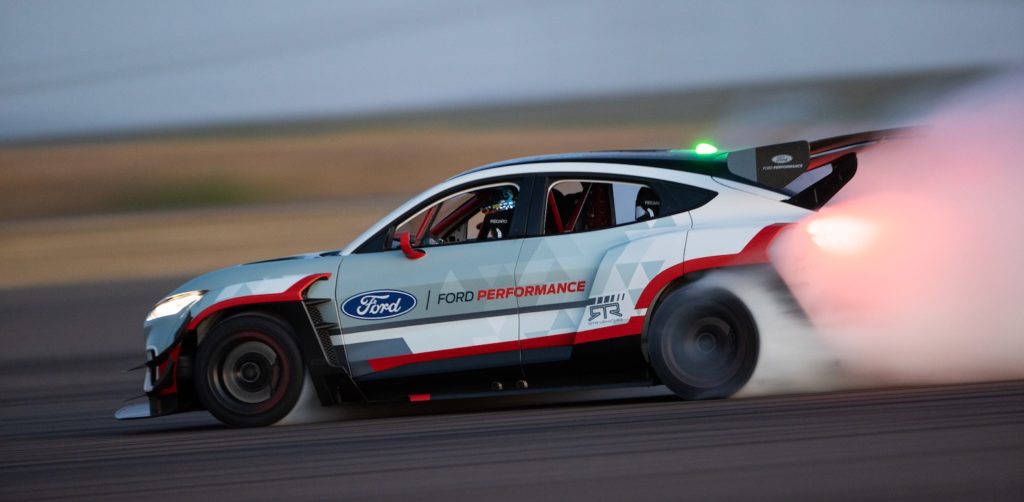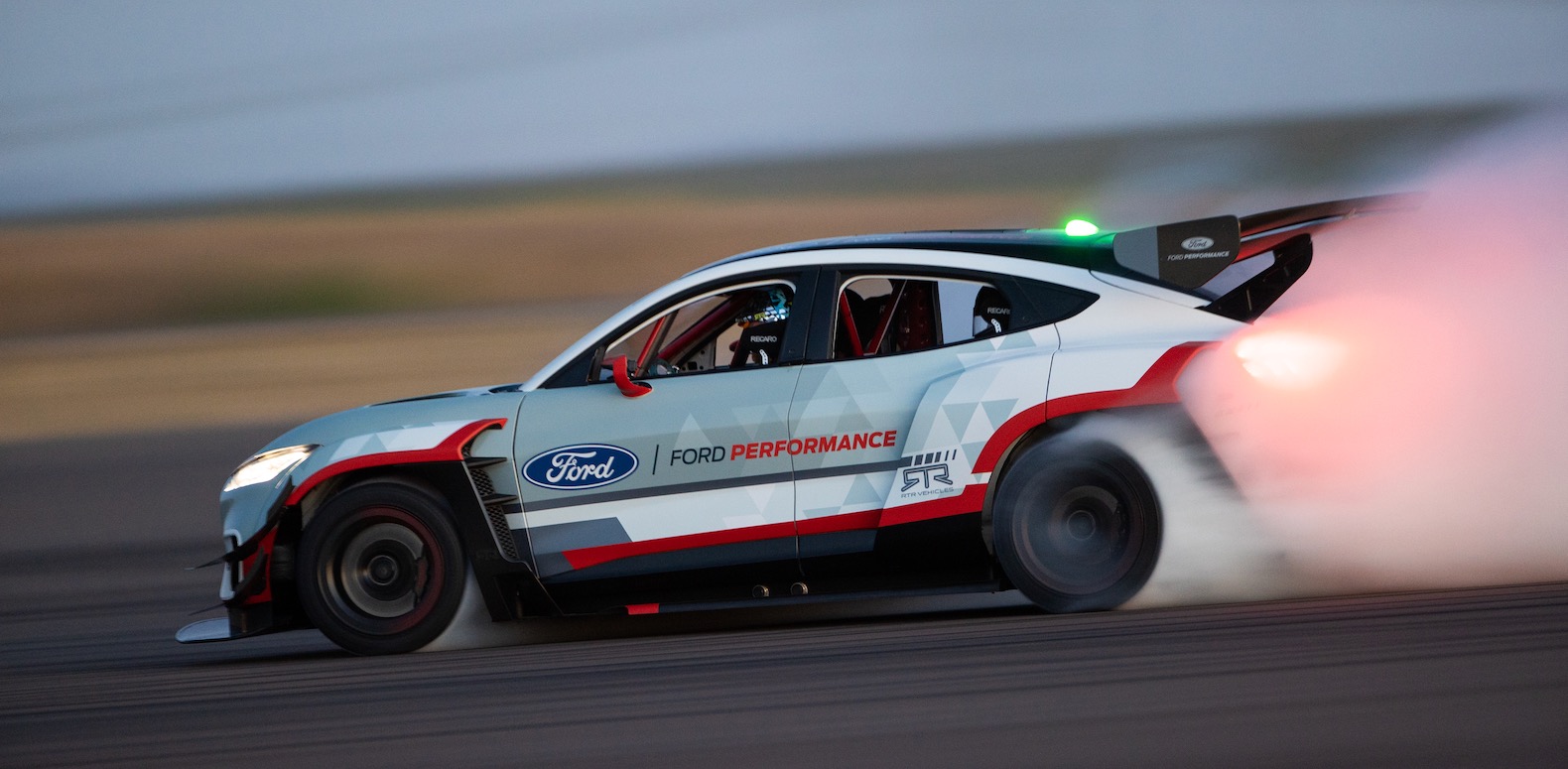 There's also a massive rear wing that helps the Mustang Mach-E 1400 produce 2,300 pounds of downforce at 160 mph. There's also a front splitter and dive planes that give it a more aggressive look.
To keep everything under control Brembo brakes have been added and a hydraulic handbrake system designed for drifting that integrates with the powertrain to shut off power to the rear motors.
Ford says that the Mustang Mach-E 1400 will debut at a NASCAR race soon.