Ford has made a big announcement which will make all its EV owners very happy. Starting early next year, Ford EV owners will have access to more than 12,000 Tesla Superchargers across the U.S. and Canada.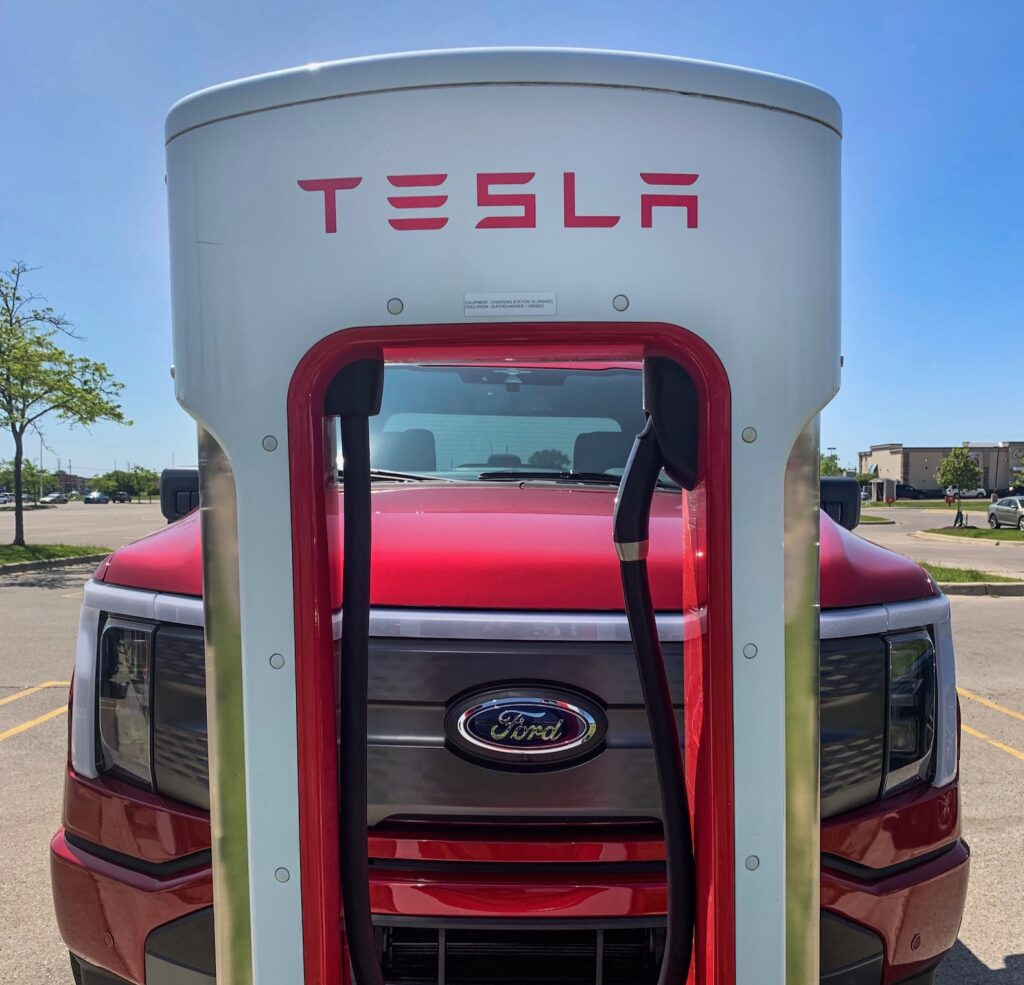 "This is great news for our customers who will have unprecedented access to the largest network of fast-chargers in the U.S. and Canada with 12,000+ Tesla Superchargers plus 10,000+ fast-chargers already in the BlueOval Charge Network," said Jim Farley, Ford president and CEO. "Widespread access to fast-charging is absolutely vital to our growth as an EV brand, and this breakthrough agreement comes as we are ramping up production of our popular Mustang Mach-E and F-150 Lightning, and preparing to launch a series of next-generation EVs starting in 2025."
To charge the current EVs, a Tesla-developed adapter will provide Ford F-150 Lightning, Mustang Mach-E and E-Transit vehicles fitted with the Combined Charging System (CCS) port access to Tesla's V3 Superchargers. Ford's future EVs will come with the NACS charge port, removing the need for an adapter for direct access to Tesla Superchargers, starting in 2025.