Rolls-Royce has yet to jump into the electric segment, but that's soon going to change Rolls-Royce originally promised to release its first production EV by 2030, but now it looks like we'll get a lot sooner. Rolls-Royce has announced that its first electric car, called the Spectre, will go on sale at the end of 2023.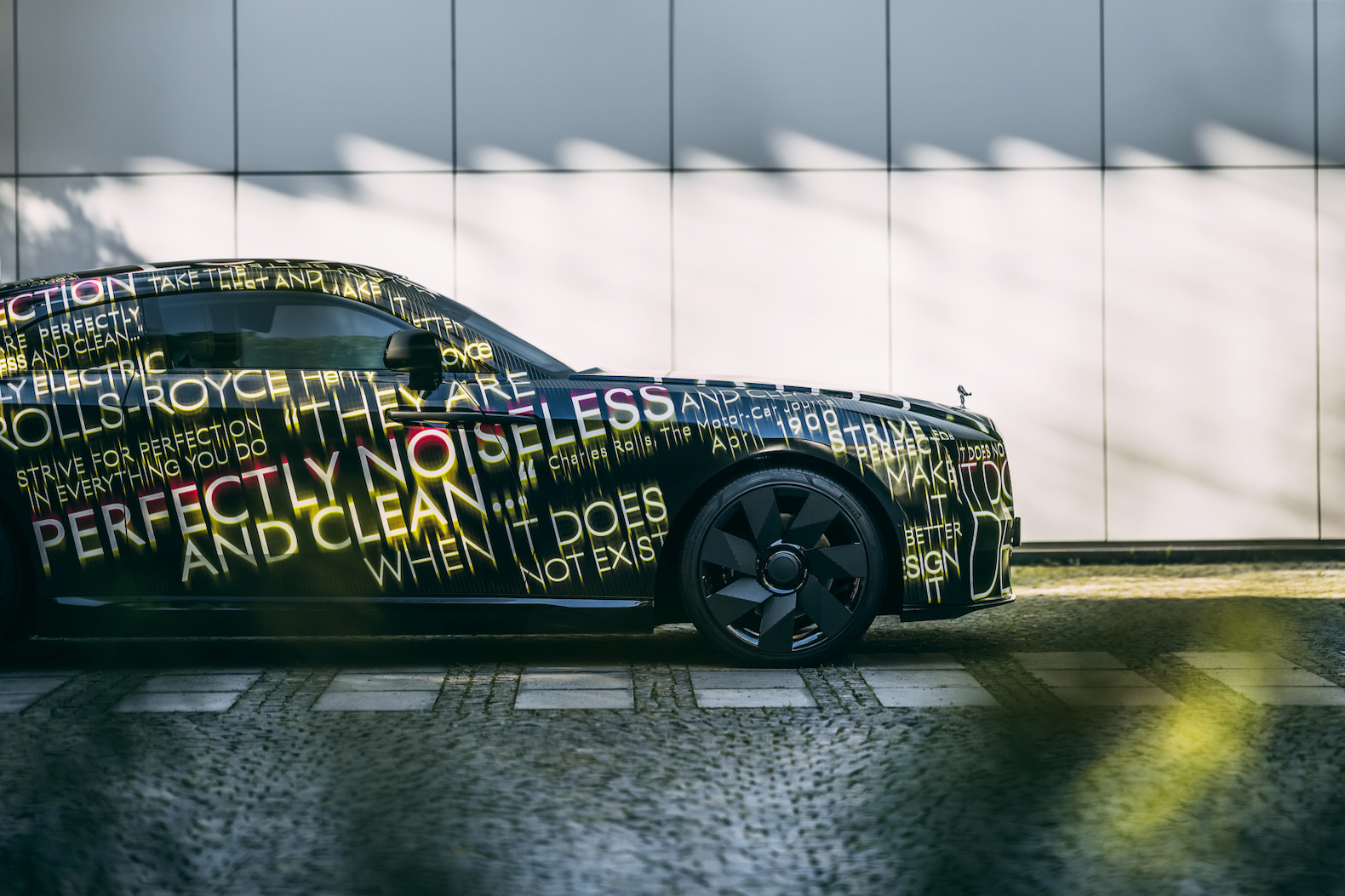 The Spectre will be a completely new model built on its modular Architecture of Luxury platform, which was designed to fit electric powertrains. Rolls-Royce also hints that the Spectre will not share any batteries or motors with the rest of the BMW Group. What we dont know yet is how much power or range it will have.
Rolls-Royce has released a few teaser photos of the Spectre wrapped in camo with quotes from founder Charles Rolls. We can see that it will be a two-door coupe with an overall look that reminds us of the Wraith, but don't worry the Spectre isn't a replacement for the Wraith.
"With this new product we set out our credentials for the full electrification of our entire product portfolio by 2030. By then, Rolls-Royce will no longer be in the business of producing or selling any internal combustion engine products," Rolls-Royce stated.