Last January Cadillac announced that its first EV would be an electric crossover and it even showed a few renderings of the new EV at the 2019 Detroit Auto Show. Now Cadillac is getting ready to reveal it, since General Motors president Mark Reuss has confirmed that the fully electric Cadillac crossover will debut in April.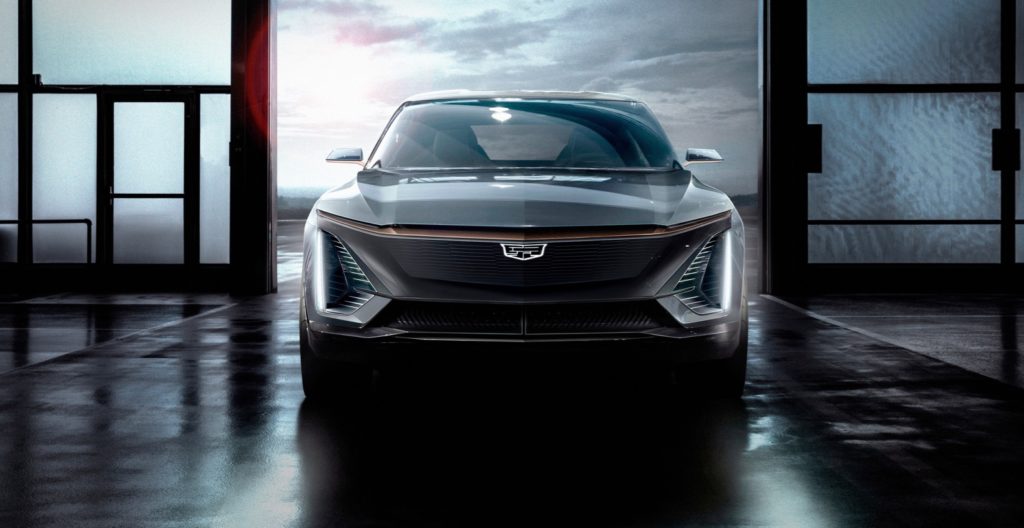 Reuss announced the news at GM's Capital Market Day presentation. He also revealed that Cadillac "will offer mostly electric vehicles by the end of this decade" and that "the brand's EVs will have names that are words — not alpha-numeric designations."
We don't have a lot of details yet about Cadillac's electric crossover, but Reuss did reveal that the EV will be based on a flexible architecture with the battery cells placed like ice cubes in an ice cube tray. The design lets GM easily add or remove battery cells as needed to allow the platform to be used by a range of vehicles.
"It allows us to use as many battery packs as the vehicle specifications call for,"Reuss stated. "Six for a smaller EV, or we can go up to 8, 10, 12, or even 24 [battery modules] stacked on top of each other. It allows for significant improvements over the previous generations, including larger footprint [vehicles] with lower height, higher energy density, a flexible modular design, and DC fast charging."
Since GM has confirmed that the electric Cadillac crossover will debut in April, that likely means that it will debut at the 2020 New York Auto Show.
The electric crossover is just the first of many Cadillac electrified vehicles. It's also being reported that Cadillac is working on an electric version of the new Escalade, which will have a driving range up to 400 miles.