Chrysler has unveiled its latest concept, the Airflow concept at CES 2022, which revives a name that dates back to the 1930s. Chrysler hasn't confirmed if the Airflow concept will make it into production, but it will release its first battery electric vehicle in 2025.
We do hope it does get the green light, since the Airflow would be a good rival to the Ford Mustang Mach-E. According to Chrysler the Airflow concept also has a pretty good driving range between 350 – 400 miles. It also features Level 3 autonomous driving capability.
"The Chrysler Airflow Concept represents the future direction of the Chrysler brand, providing a peek at the dynamic design, advanced technologies and seamless connectivity that will characterize the full-electric portfolio we plan to reach by 2028," said Chris Feuell, Chrysler brand CEO – Stellantis.
The Airflow concept is powered by two 160 kW electric motors, one at the rear and one at the front, to give it all-wheel drive. Chrysler also says that the concept has been designed to accommodate larger electric motors, for a potential high performance version.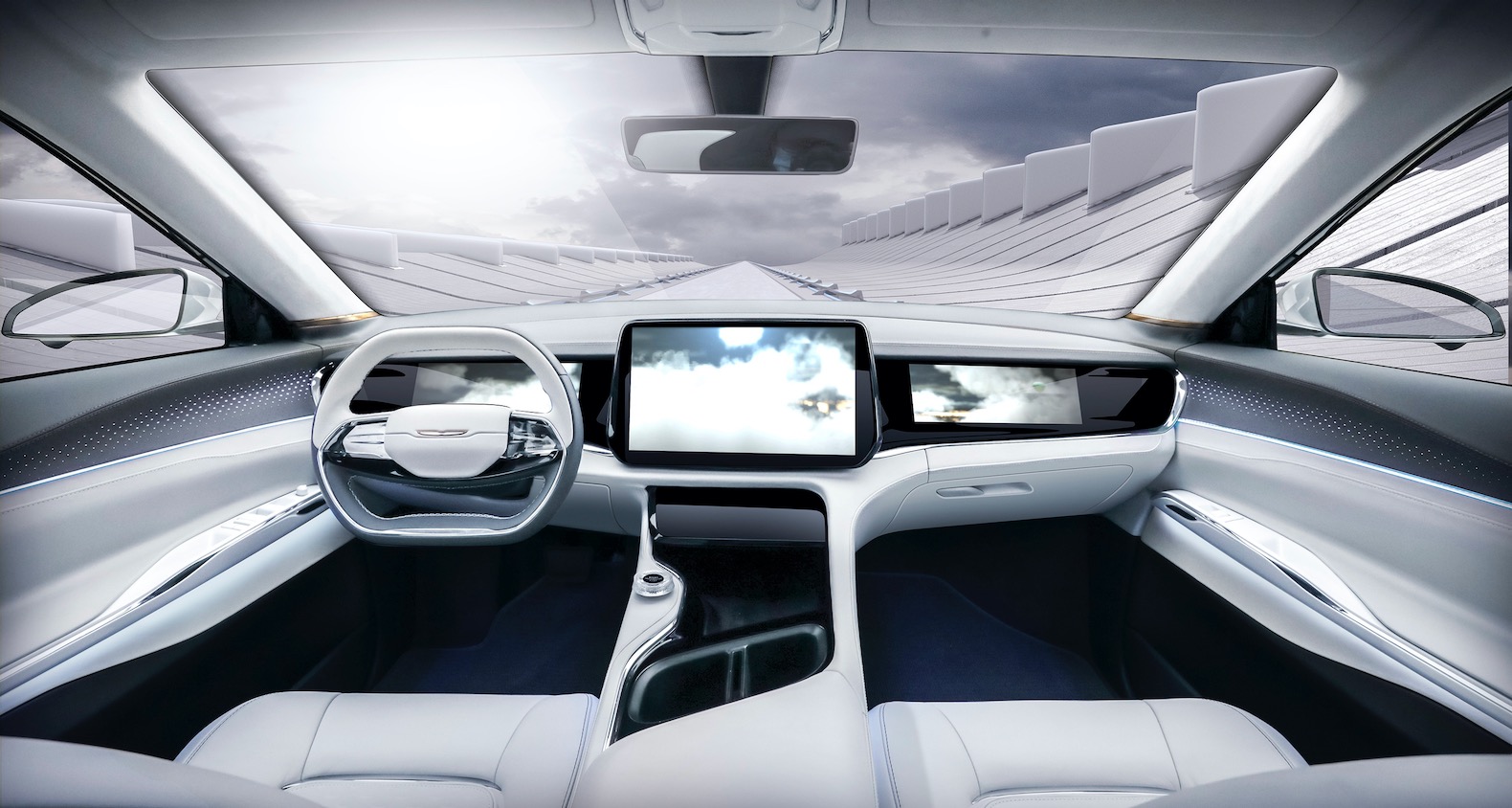 Inside the seats are wrapped in vegetable-tanned leather, while the floor mats, fabric and carpeting are made out of recycled materials.
"The Chrysler Airflow Concept represents the start of the brand's journey toward a fully electrified future. It is the result of a thoughtful synthesis of the full arsenal of Stellantis' connected vehicle technology – inside and out," said Ralph Gilles, chief design officer – Stellantis.