BMW loves to reveal new concepts at the annual Villa d'Este Concours d'Elegance and this year is no different. BMW has unveiled the BMW Concept Touring Coupe, which looks like a Z4 shooting brake.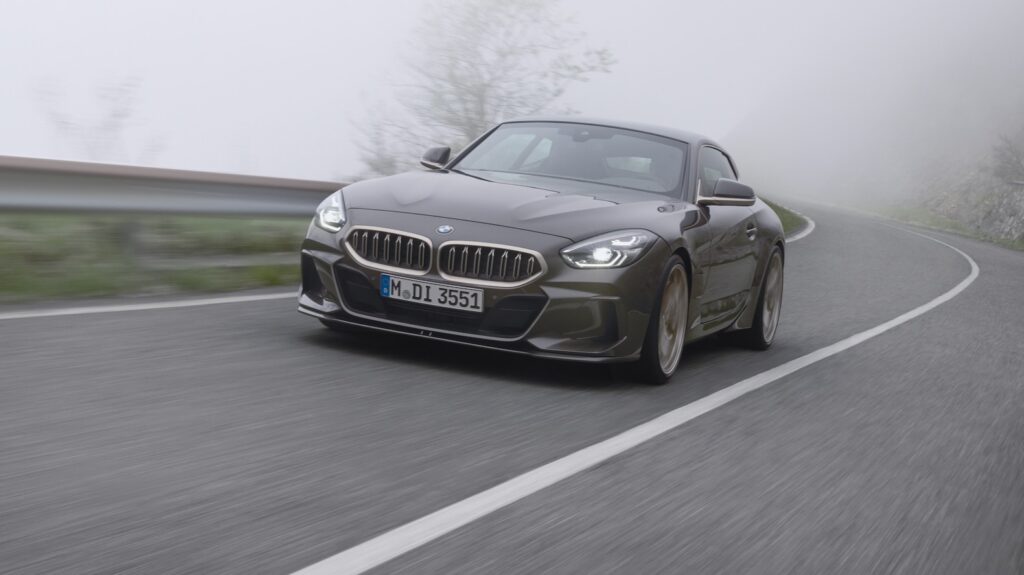 "The BMW Concept Touring Coupé celebrates the original Sheer Driving Pleasure," says Domagoj Dukec, head of BMW Design. "A highly emotional vehicle like this shows that the passion for everything that goes into driving pleasure has been essential through the ages and will be for the future." 
The Concept Touring Coupe is inspired by BMW's past. BMW says that its proportions and name are reminiscent of the BMW 328 Touring Coupé that won the Mille Miglia endurance race in 1940. It's also inspired by the BMW 02 Series model variants of the early 1970s, which featured "Touring" in their name to distinguish them from sedans. The styling of the signets on the rear and inside was inspired by the model inscription of this historic predecessor.
Inside there are two seats, just like in the Z4. The leather upholstery has been provided by  Italian leather workshop Poltrona Frau. At the rear, the shooting brake design provides extra cargo space with room for a custom set of luggage that consists of two large and one small bag.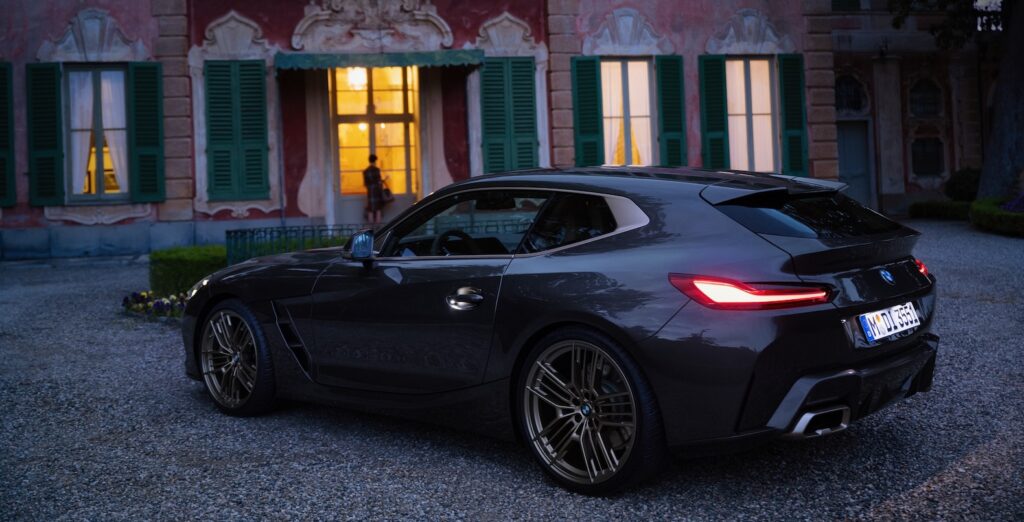 Under the hood, BMW simply says that the concept is powered by a straight-six engine. BMW says that the concept was created as a "one-off" so it's doubtful that a production version is in our future.