The Audi e-tron electric SUV already has a pretty good driving range, but Audi has announced some updates that are going to give it the ability to drive even further on a single charge. Audi's engineers have tweaked the e-tron to give it an extra 15.5 miles of range, which gives it a total 271 miles of range n Europe's WLTP cycle.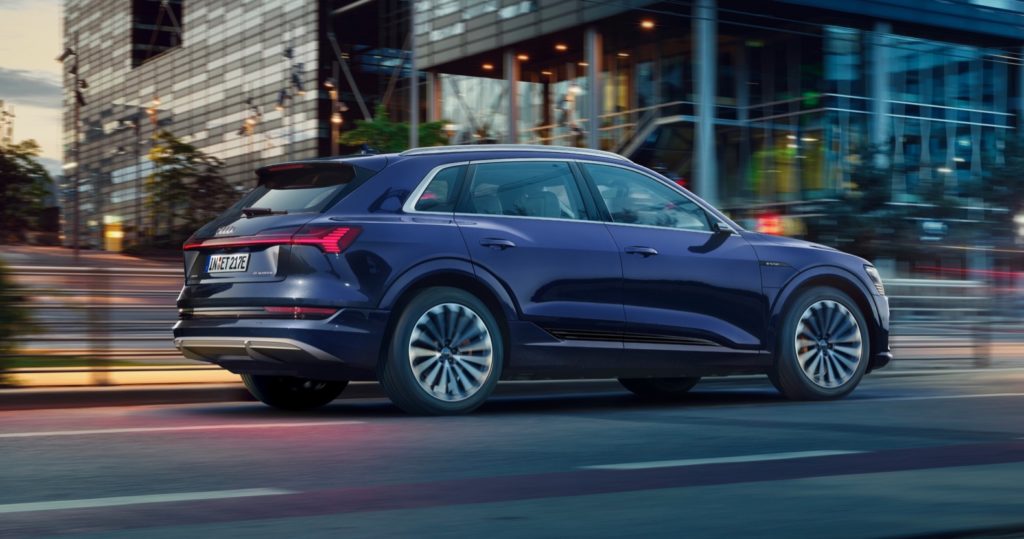 The upgrades have been applied to the e-tron 55 Quattro, which is sold in Europe. What exactly did Audi's engineers do to squeeze out the extra miles? For starters the e-tron has a new wheel brake, which has reduced residual brake torque. If you're not familiar with what that means, it refers to losses that occur as a result of the proximity of the brake calipers to the brake discs.
The electric drive system has also been optimized. In normal driving, the rear motor moves the SUV down the road, while the front electric motor can now be almost entirely disconnected from the electricity supply and only powers up when it's needed. The 95 kWh battery pack has also been optimized to give it more usable range, which has increased to 86.5 kWh.
Audi has also upgraded the recuperation function, which has three settings. Audi says that there are now bigger differences between the settings and the one-pedal driving technique has improved.
The e-tron 55 Quattro is priced at €80,900 in Europe.