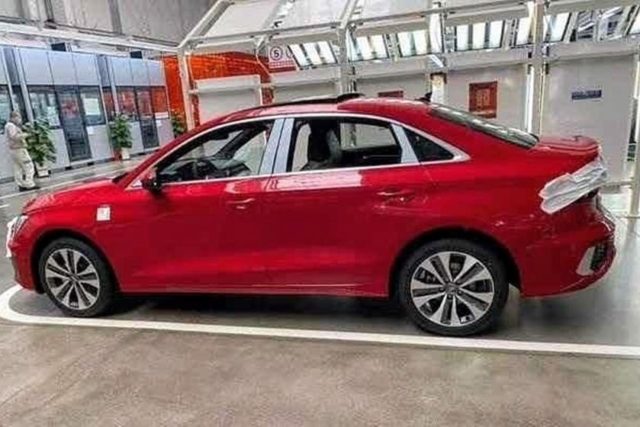 Last month Audi unveiled the 2021 Audi A3 Sportback, but what were more interested to see is what the brand has planned for the next-generation A3 sedan. The A3 Sportback isn't expected to be sold in the United States. We don't know when the 2021 A3 sedan is going to debut, but a few leaked photos from China are giving us our first look at it on the Instagram profile cochespias.
What you see here is a slightly camouflaged 2021 A3 L sedan, which is going to be sold in China. The L stands for the extended wheelbase model, which won't be sold here. Inside we can expect the A3 sedan's interior to be nearly identical to the Sportback.
Under the hood we can expect the 2021 A3 sedan to be powered by a 2.0-liter four-cylinder engine with around 245 horsepower. Front-wheel drive will be standard, just like now, with the quattro all-wheel drive system being an option.