Audi has unveiled the 2020 Audi RS Q8, which is the first RS SUV to be offered in the US. The 2020 RS Q8 debuted today at the 2019 Los Angeles Auto Show and it's ready to take on the performance SUV segment with almost 600 horsepower on tap.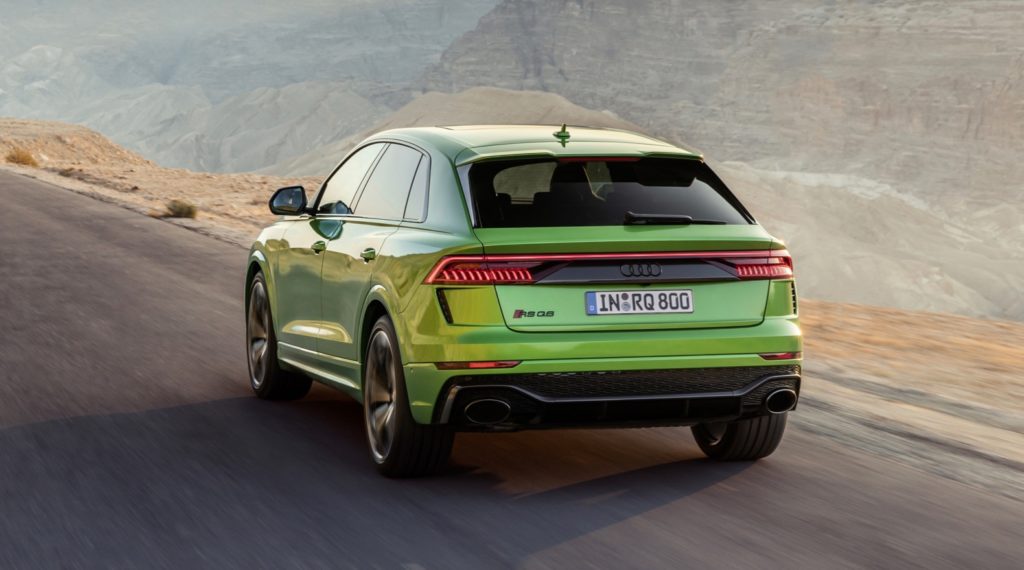 The RS Q8 is powered by a twin-turbocharged 4.0L V8 that generates a healthy 595 horsepower and 590 lb-ft. of torque. The V8 is mated to an eight-speed automatic transmission. That's enough power to accelerate the RS Q8 from 0-62 mph in only 3.8 seconds. It has a top speed of 155 mph, but if you opt for the RS ceramic brakes the top speed is increased to 189 mph.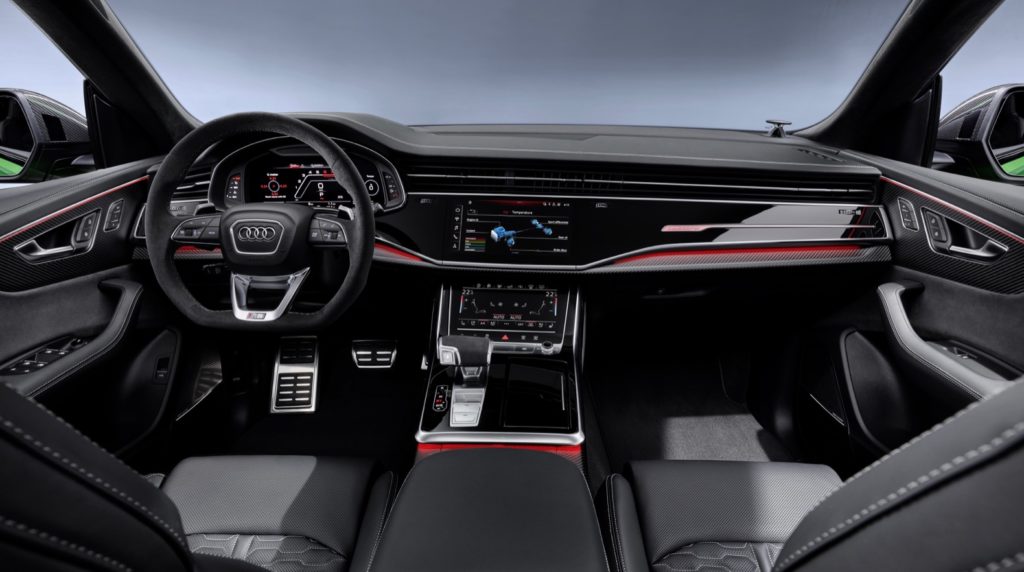 Compared to the standard Q8, the RS Q8 is a bit wider and lower. Plus it rides on massive 23-inch wheels. Inside the RS Q8's interior gets unique sport seats and a flat bottom steering wheel.
Audi hasn't announced the pricing for the 2020 RS Q8.