Aston Martin has released the first official photos of the 2020 Aston Martin Vantage Roadster, which is slated to arrive next spring. These first photos show off Aston Martin's new roadster in pre-production form.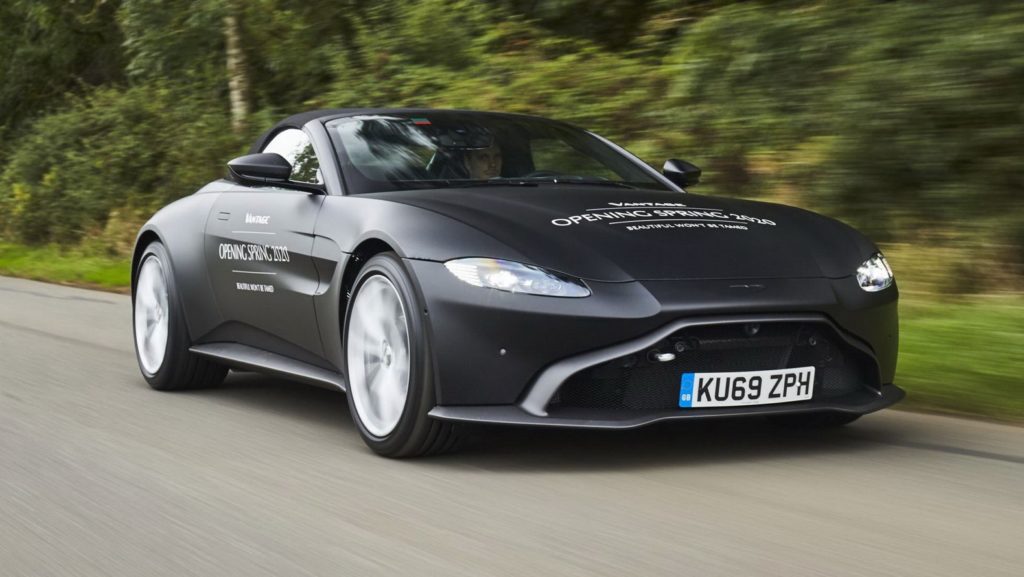 The 2020 Aston Martin Roadster will look pretty close to the coupe, although it does have a different rear deck for the folding soft top, but it does retain the ducktail spoiler. We can expect the Vantage Roadster to come in a few pounds heavier than the coupe.
The Vantage Roadster will be powered by the same twin-turbocharged 4.0-liter V8 engine as the coupe, which means we can expect it to have at least 503 horsepower under the hood. The power will be sent to the ground via an eight-speed automatic transmission.