Alfa Romeo has announced that the GTA is back with the debut of the Giulia GTA and Giulia GTAm sedans. In case you're not familiar with the GTA moniker, it stands for "Gran Turismo Alleggerita" or Grand Touring Lightened" in English.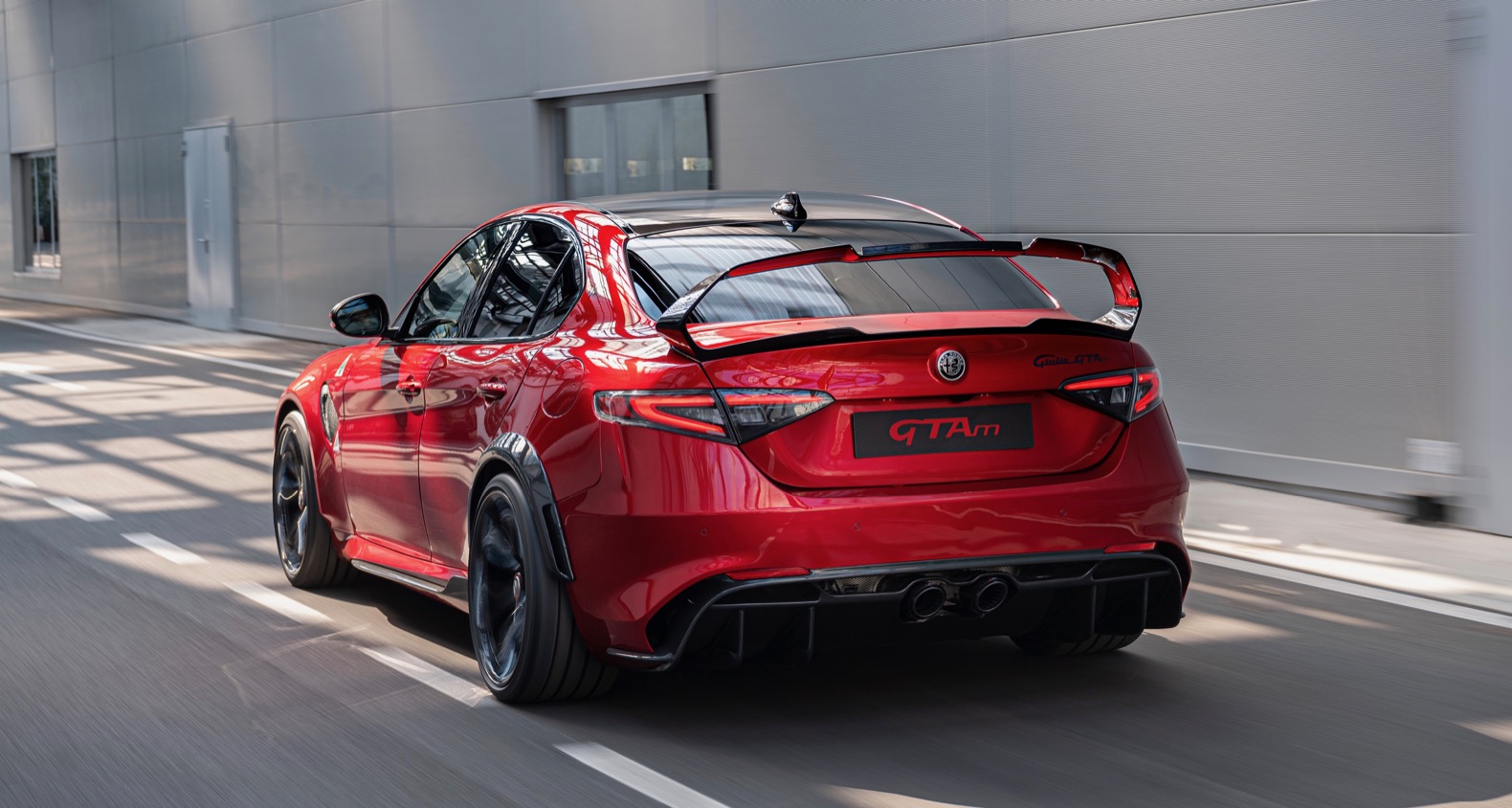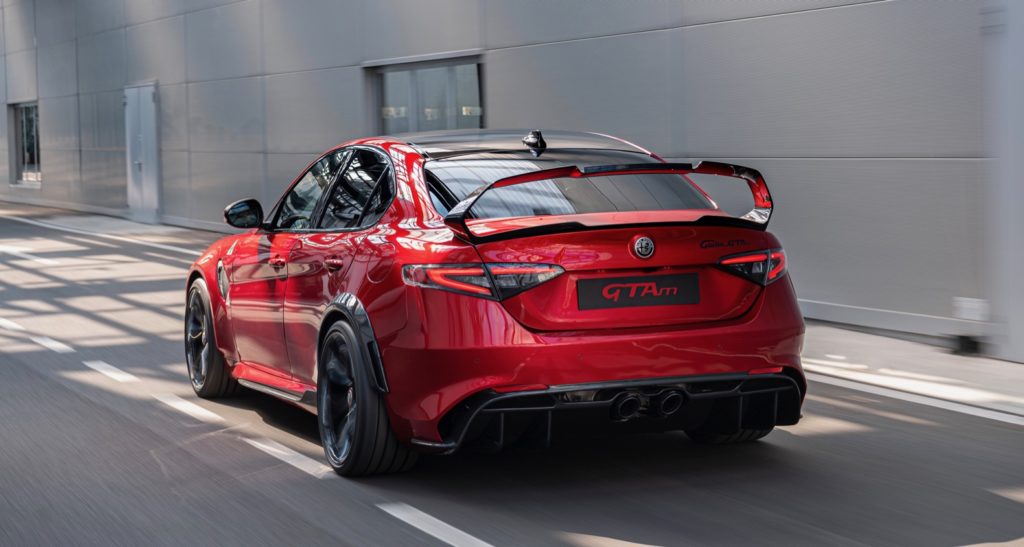 Compared to the Giulia Quadrifoglio, the GTA version drops 220 pounds and the 2.9-liter Bi-Turbo engine now generates 540 horsepower. All that power gives the Giulia GTA a 0-62 mph time of only 3.6 seconds. It also gets a titanium Akrapovi exhaust system and a restyled rear bumper with carbon fiber rear diffuser. The front and rear track have been widened by 2.0 inches, which also means the fenders have been are now wider. To help it perform even better, the Giulia GTA also gets an updated suspension with different springs, shocks, and bushings.
The exterior also stands out with its unique active front splitter and massive rear wing.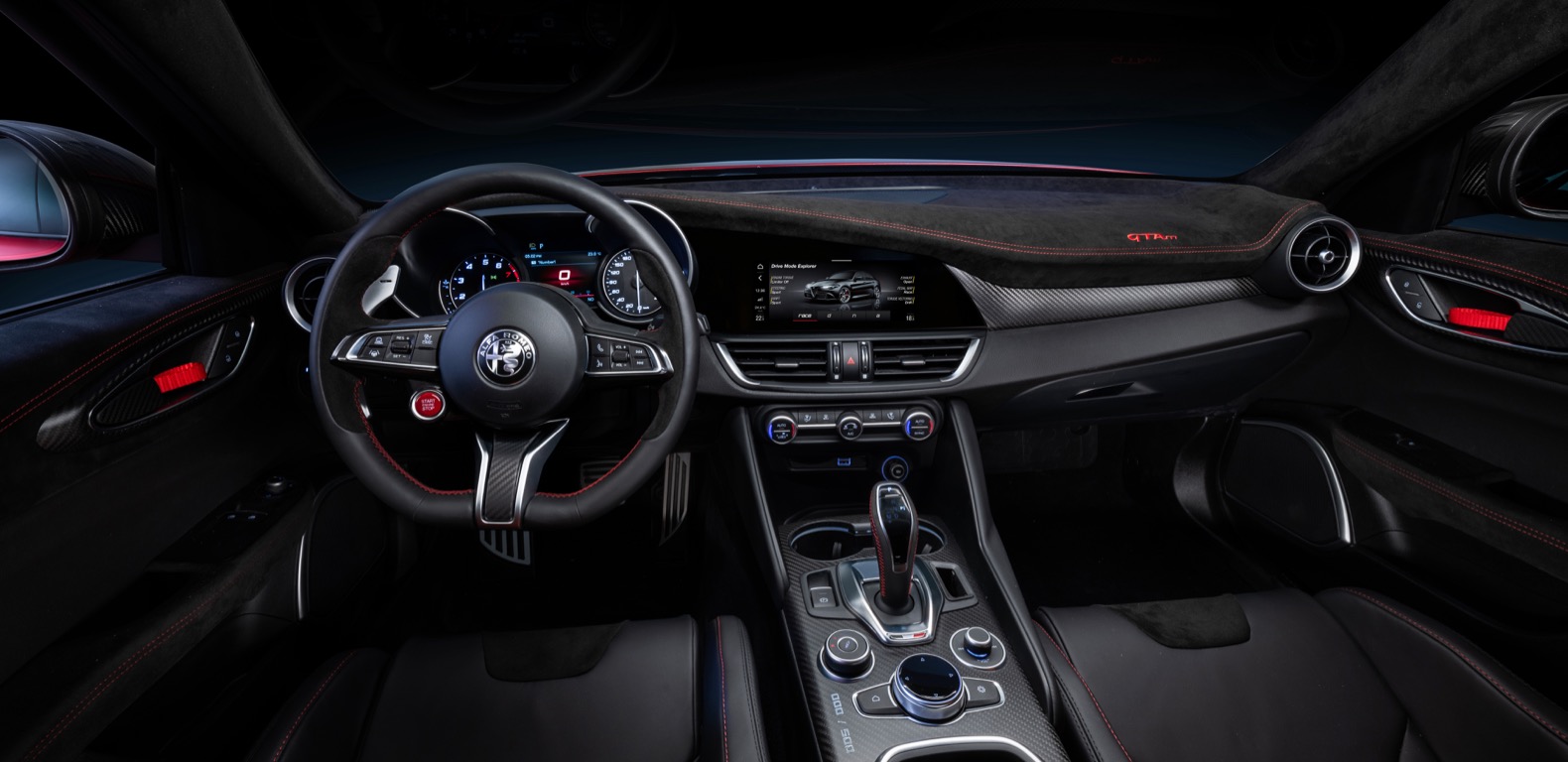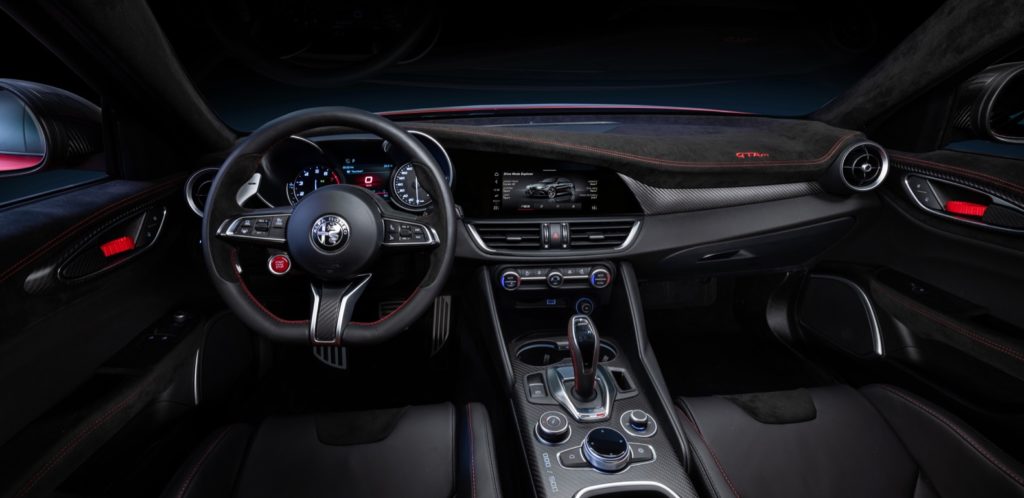 If you want something even more extreme, the Giulia GTAm, deletes the rear seats and adds six-point harnesses and a roll bar. The good news is that the GTAm is still road legal.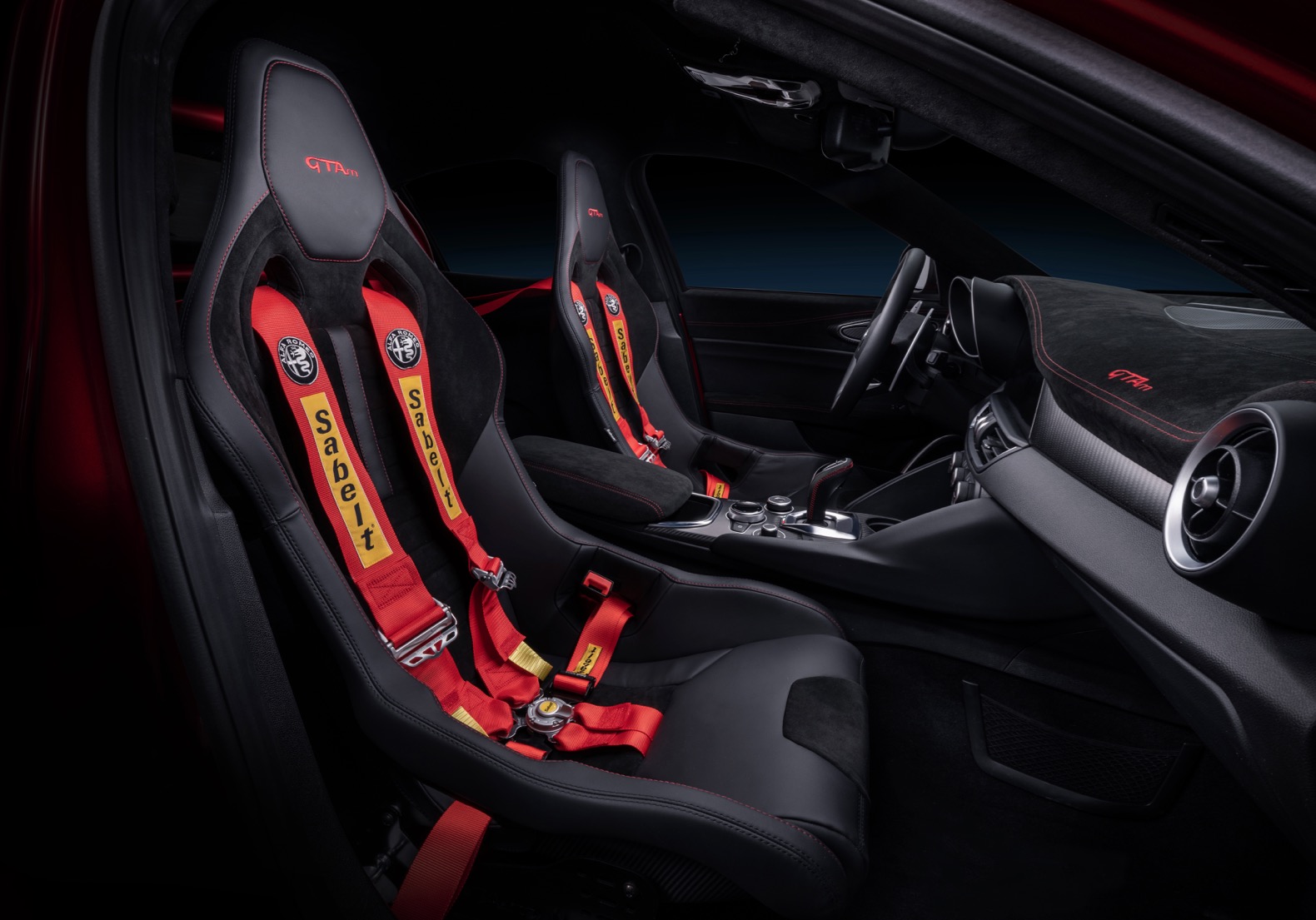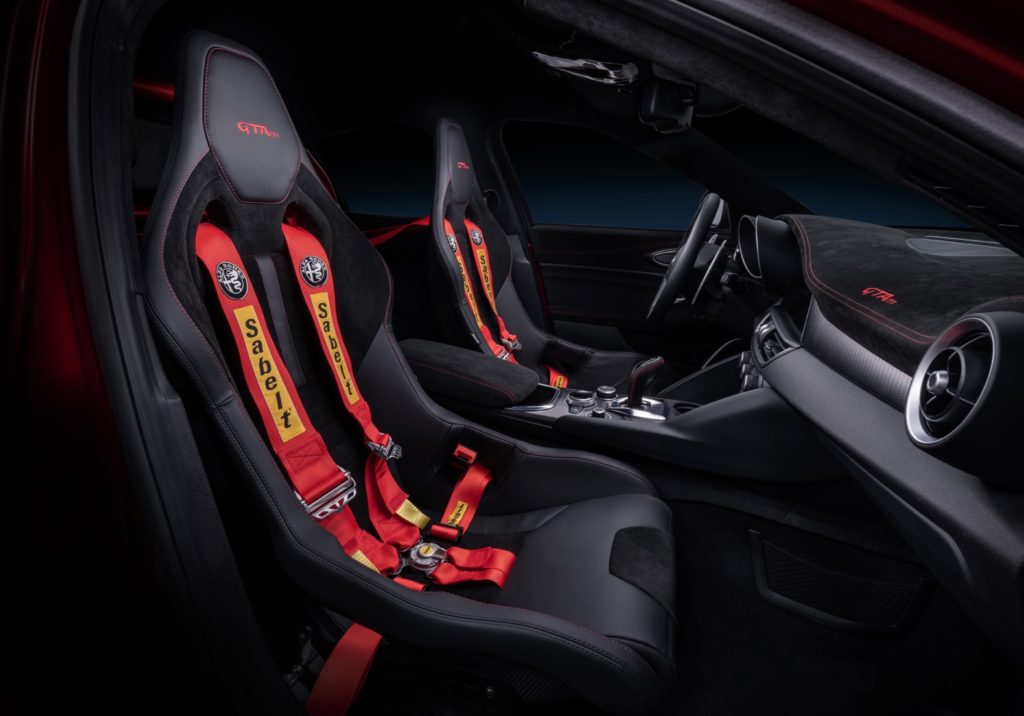 Inside Alcantara has been applied to the dashboard, door panels, glove compartment, side pillars and the central trim on the seats. The GTAm takes the level of Alcantara even further with it covering the space where the rear bench was previously located.
As of right Alfa Romeo only plans to build 500 units and it's not clear how many will be offered in the US.