Volkswagen has announced that the long wheelbase version of the ID. Buzz electric Microbus will debut in the U.S. on June 2, which will coincide with the first ever Volkswagen Bus Day.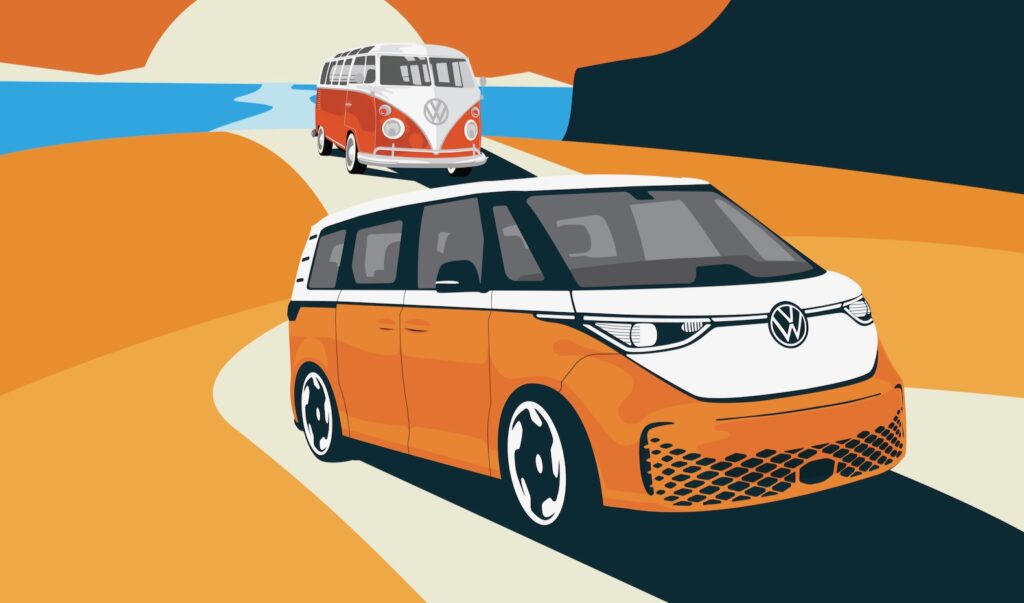 The I.D. Buzz is already available in Europe in two-row and cargo vehicle configurations, the three-row model is planned for sale in the North American market starting in 2024, as a 2025 model. The ID. Buzz is a modern version of the iconic the Microbus. Its short overhangs, spacious interior and available two-tone color palette pay homage to the past.
"Whether you call them Buses, Bullis or Kombis, the legacy Type 2s have left on modern culture is unmatched," said Cameron Batten, Chief Communications Officer, Volkswagen Group of America. "As we continue to introduce the T2's 21st Century electric successor, the ID. Buzz, we're thrilled to create this annual day of celebration for Volkswagen bus fans and enthusiasts everywhere."
There will be two versions of the ID. Buzz, one with a single rear electric motor with 201 horsepower and the second has a dual-motor all-wheel-drive powertrain, which will likely be the same 295 hp system that powers the ID.4. We'll have all the news when it debuts on June 2 in Huntington Beach, California.