Volkswagen's new electric sedan, the 2025 ID.7 was unveiled Monday. Boasting sleek coupe-like styling and an 82-kWh battery, the new sedan's single motor delivers 282 horsepower and 402 pound-feet of torque to the rear wheels. The automaker says the ID.7 has a range of up to 386 miles based on optimistic WLTP cycle testing. While EPA numbers haven't been released, a good guestimate would put the ID.7's range at closer to 340 miles. The automaker says the Volkswagen ID.7 accelerates from 0 to 62 mph in 6.5 seconds and reaches a top speed of 112 mph.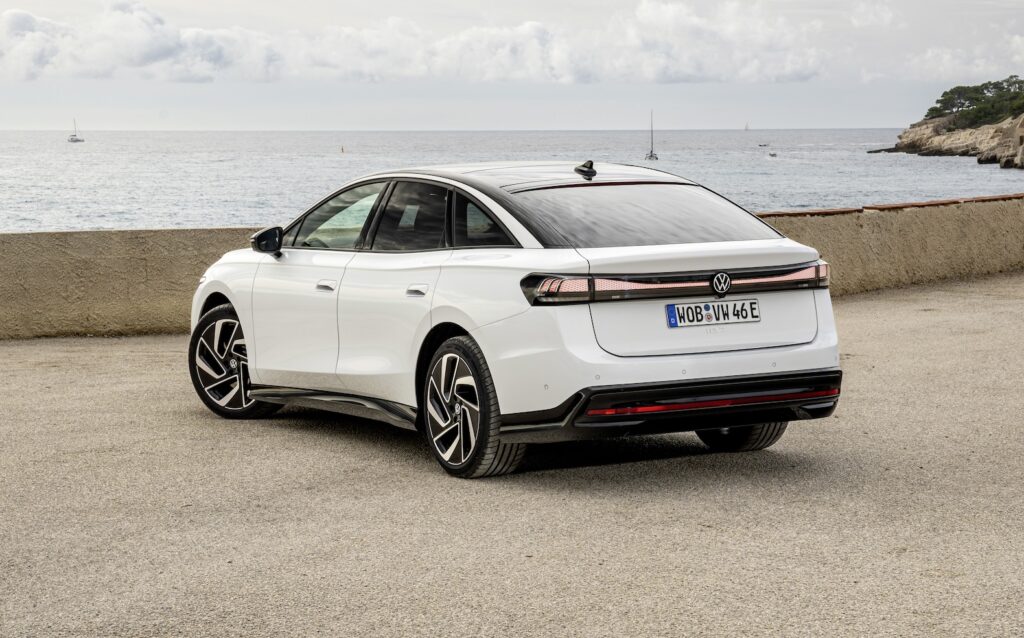 An adaptive damping system is optional. A strut front suspension and a five-link rear axle come standard.
Driver assistance systems include Park Assist Plus, which will park the vehicle for the driver, and enhanced Travel Assist, which will now change lanes on highways above 56 mph.
The ID.7 is solidly in the midsize class. It measures 60.5 inches tall, 73.3 inches wide and 195.3 inches long riding on a 117 in wheelbase, although Its design makes it appear even longer. And it allows for 18.8 cubic feet of cargo space, expanding to 56 cubic feet with the rear seats folded. 
The instrument panel has a strong horizontal orientation and comes with a new 15-inch infotainment touchscreen. The screen has a fresh user interface that's designed to make the system more intuitive. A head-up display comes standard, displaying navigation, speed, range and other pertinent bits of information.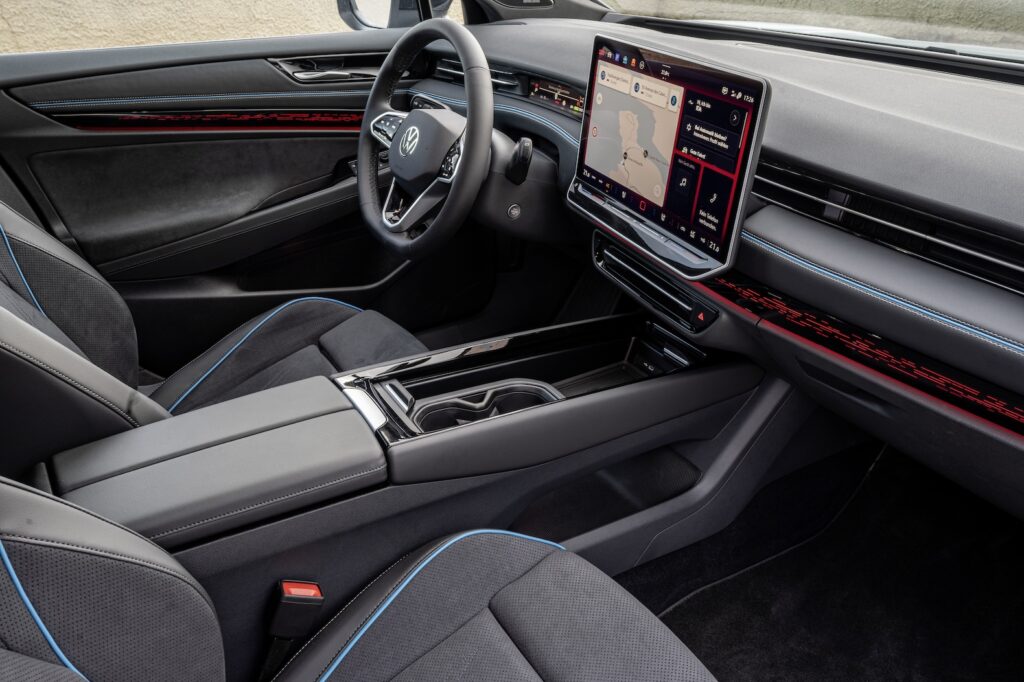 But that's far from the only cool tech in this buggy. There are electronically-controlled air vents, and heating or cooling is activated as soon as the driver comes near the car. And its cabin will fit any mood, as there 30 ambient color choices and an optional panoramic glass roof that can be made transparent or opaque.
Should you want to convert your Volkswagen ID.7 into a concert hall, you'll be happy to know that a Harman/Kardon 700W premium sound system is optional.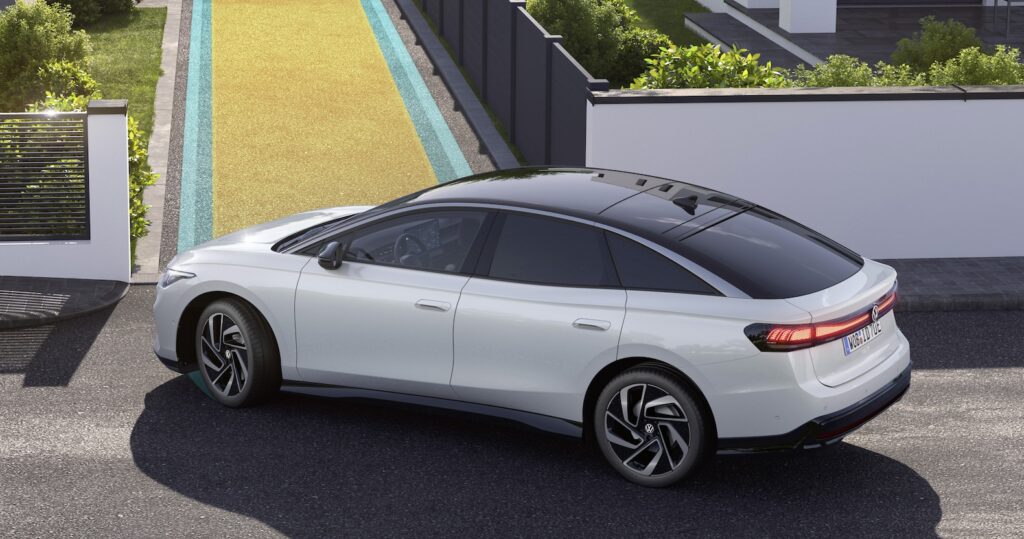 The car will be manufactured at Volkswagen's factory in Emden, Germany. Volkswagen did not announce pricing nor when the vehicle would be available 2024.