Maserati released the first photos of the 2024 GranTurismo last month and now Maserati has released all of the details about the Modeno and Trofeo trims, in addition to the GranTurismo Folgore – the brand's first fully electric vehicle.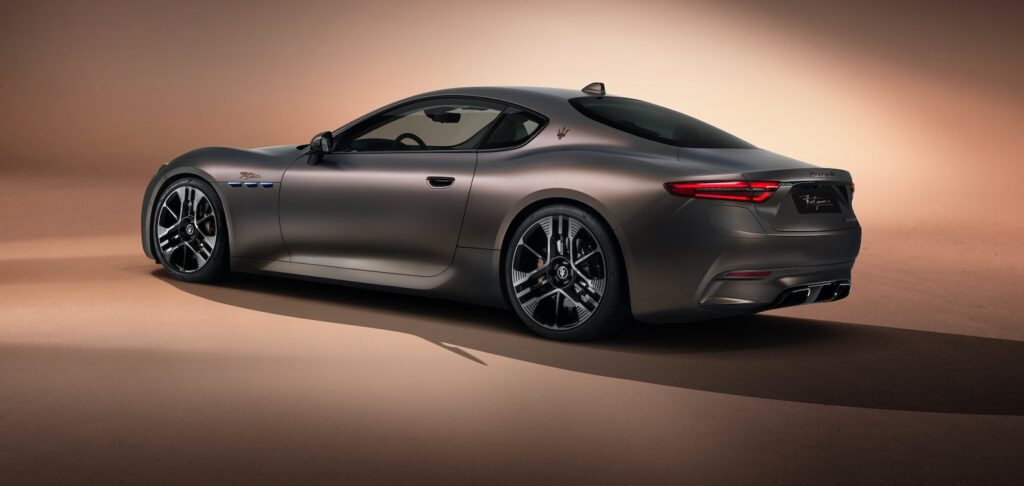 Compared to its predecessor, the new GranTurismo is three inches longer, with a half-inch shorter wheelbase and two additional inches of width. The overall look is an evolution of the last GranTursimo, with some styling details that are borrowed from the MC20.
The 2024 GranTurismo is now powered by the same 3.0-liter Nettuno twin-turbocharged V6 as the MC20. The Modena version has 483 horsepower and 443 pound-feet of torque. An eight-speed automatic and all-wheel drive are standard. Maserati estimates that the Modena will only need 3.9 seconds to reach 62 mph.
If you want more power, there's the Trofeo, which is powered by the same engine as the Modena, but with a bit more power. The GranTurismo Trofeo has 550 hp and 479 lb-ft. It has a top speed of 199 mph and can accelerate from 0-62 mph in 3.5 seconds. The Trofeo also gets lighter forged wheels, glossy black trim and carbon fiber accents.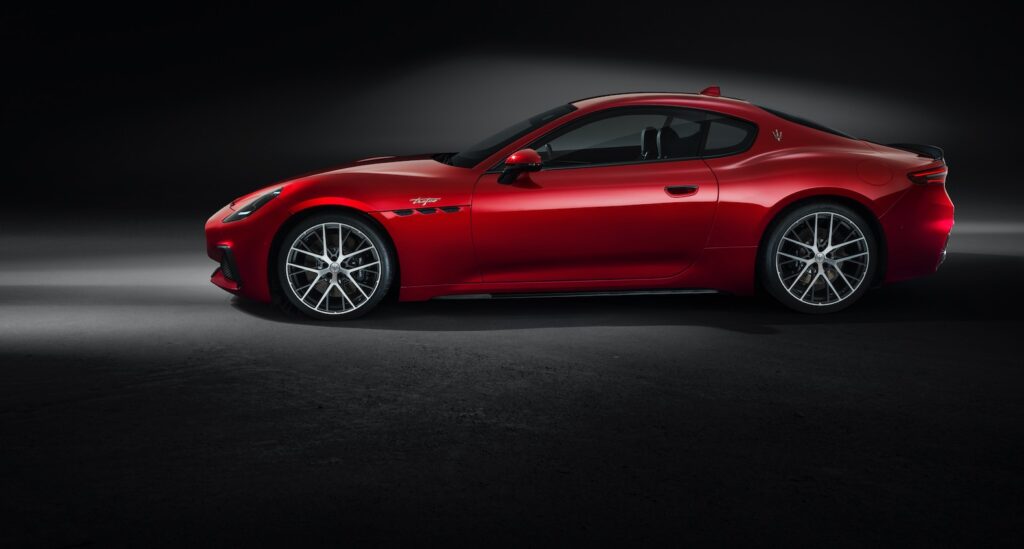 The GranTurismo Folgore ditches the V6 and is instead powered by three electric motors, one for the front axle and two for the rear. The Folgore's electric powertrain has 900 kilowatts of power, which equates to about 1,207 horsepower, but the maximum output sits at 751 hp and 996 lb-ft. The electric GranTurismo is easily the quickest version with a 0-62 mph time of 2.7 seconds. The Folgore uses a 92.5-kilowatt-hour lithium ion battery, which is a unique T-bone-shaped pack that fits in the transmission tunnel and extends to the trunk.
Maserati hasn't released any interior photos, but it says that will be offered with its latest infotainment system, the Maserati Intelligent Assistant (MIA) Multimedia system. A Sonus faber 3-D audio system is also offered with 14 speakers.
The 2024 Maserati GranTurismo is slated to arrive in the second quarter of 2023.