Lexus has unveiled the updates to the 2024 Lexus LC. The coupe and convertible are still stunning, so no styling changes were needed, but instead one of our biggest complaints has been addressed. The old infotainment system has been swapped out for a new 12.3-inch touchscreen.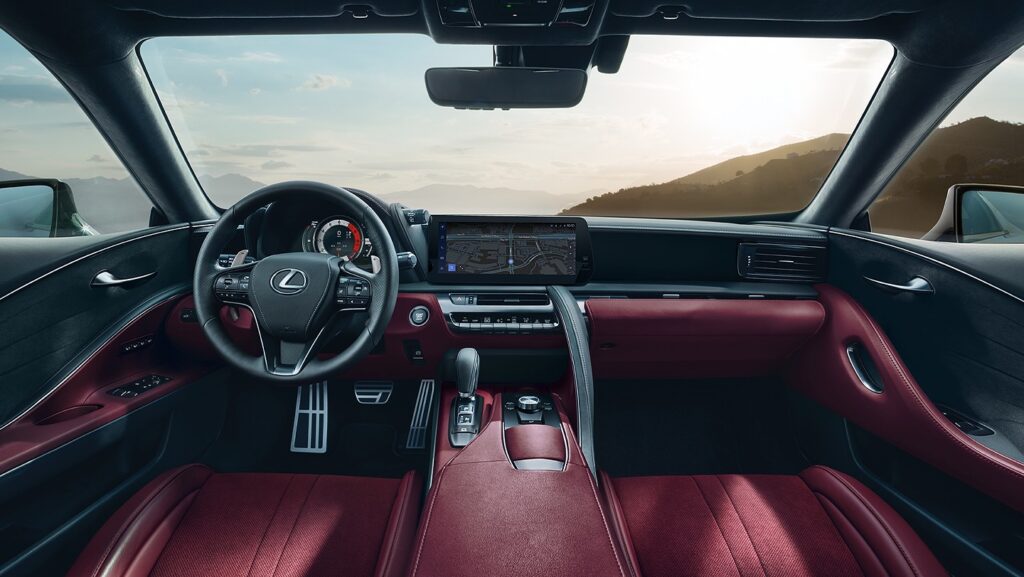 The 2024 LC 500 and LC 500h feature a standard 12.3-inch touchscreen that runs the brand's latest infotainment system, which is vast improvement. A Panoramic View Monitor has also been added in addition to Intuitive Parking Assist.
On the outside, the only big update is the availability of new 21-inch forged alloy wheels with gloss black metallic coating and a machined finish. Gloss black 21-inch forged alloy wheels are standard. Two new colors are available: Ultrasonic Blue Mica 2.0 and Copper Crest. A new Dark Rose color theme is available for the interior.
The LC 500 is powered by a naturally aspirated 5.0-liter V8 with 471 horsepower and 398 pound-feet of torque, which gives it a 0-to-60 mph time of 4.4 seconds. The LC 500h is powered by a 3.5-liter V6 and an electric motor that generate a combined 354 horsepower.
The pricing for the 2024 Lexus LC 500 starts at $100,000, while the LC 500h starts at $103,300. The LC 500 convertible starts at $107,500.