Lexus is finally giving the 2024 LC an update that we've been wanting basically since it was introduced, a new touchscreen. Lexus has been swapping out its unloved infotainment trackpad in all its models for a larger and easier to use touchscreen.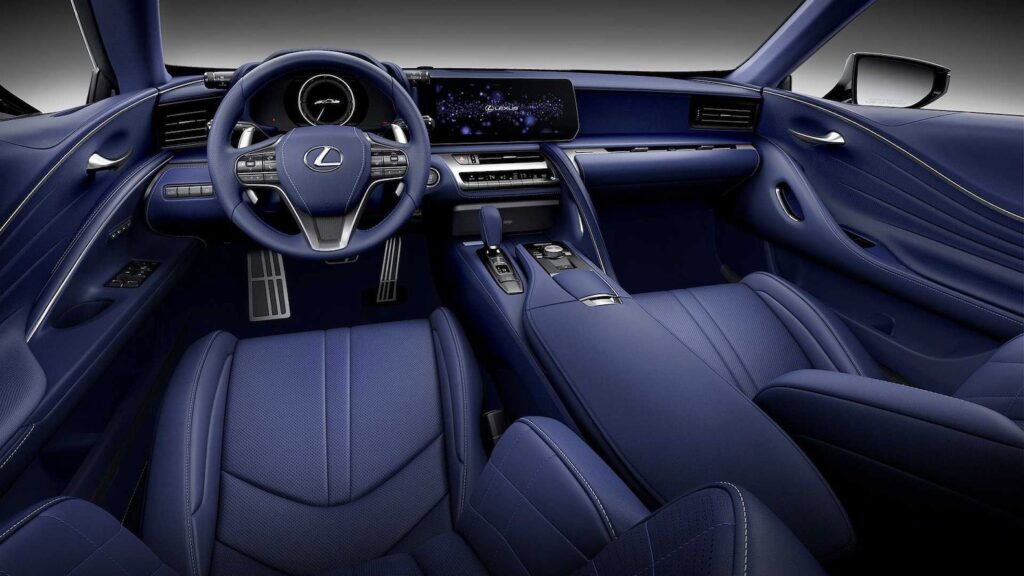 The new infotainment screen is now 12.3-inches, compared to the old 10-inch screen. Lexus also moved the screen 3.4 inches close to the driver and front passenger to make it easier to use. It's also now easier to use the voice recognition system to make up to 100 commands by simply saying "Hey Lexus".
Since the old trackpad is now gone from the center console, Lexus also redesigned it. Wireless Apple CarPlay is part of the mix, but you still have to use a wire for Android Auto.
There aren't any changes to the LC's powertrain options, which includes the lovely 5.0-liter V8 or a hybrid system. But Lexus has improved the suspension with upgraded the shocks, springs and underbody braces. The steering has also been tweaked, the brake-by0-wire system has been optimized and there are new engine mounts.
The 2024 Lexus LC also sees the introduction of a new Ultimate Edition. It comes exclusively in Hakugin White paint with a matte finish and integrated canards. Inside there's a Kachi-Blue interior.
Lexus has not announced the specifics about the US-spec 2024 LC, but for the European market, it will enter production in May 2023. The Ultimate Edition will roll off the assembly line in September.