BMW has unveiled the 2024 BMW 5 Series, which is now the eighth generation of the sedan. This time it gets bolder styling, a bigger interior and the availability of the first ever fully electric 5 Series.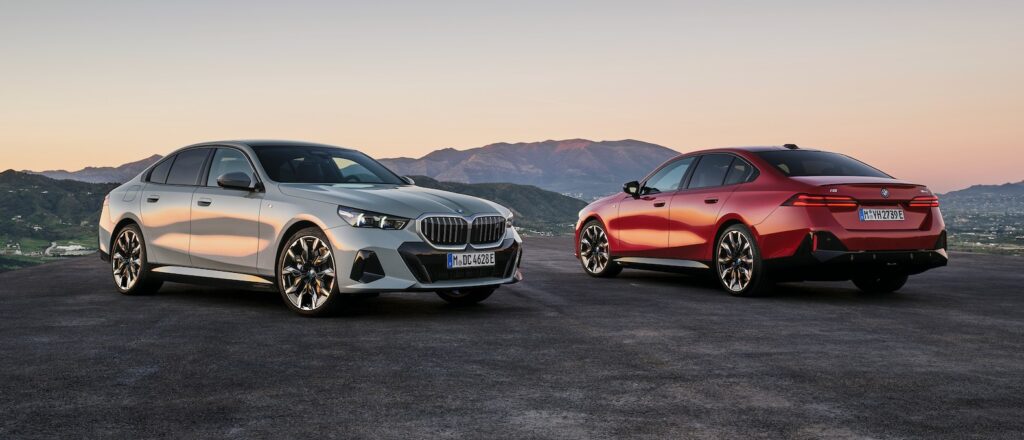 The 2024 5 Series will be available in either 5 Series or i5 versions, which look nearly identical. The new 5 Series is longer, taller and wider than the last version with a more aggressive face that features another new take on BMW's kidney grilles. From the side, the rocker panels have been painted black to hide the extra height that needed to be added to fit the i5's battery pack. At the rear it gets slim taillights that look similar to the larger 7 Series. The good news is that unlike Mercedes-Benz, you each of BMW's sedans aren't basically carbon copies of each other.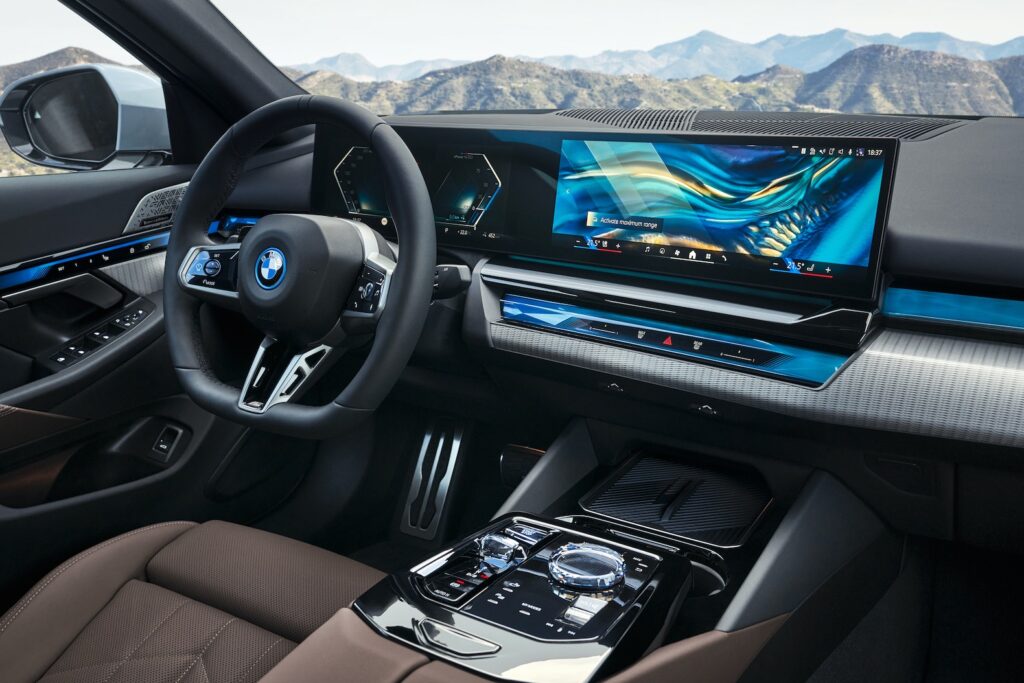 Inside the more spacious interior gets updated tech, like a curved display that consists of a 12.3-inch digital instrument cluster and a 14.9-inch touchscreen that runs the BMW Operating System 8.5 infotainment system. There's also a new in-car gaming platform called AirConsole that turns the driver's smartphone into a controller. The new 5 Series also gets an automated parking system and Highway Assistant technology that allows for hands-free driving at speeds up to 85 mph.
At launch there the 5 Series will arrive first with the 530i, which is powered by a turbocharged 2.0-liter four-cylinder engine that's mated to a 48-volt mild-hybrid system to generate a combined 255 horsepower and 295 pound-feet of torque. The powertrain features an eight-speed automatic transmission and the xDrive all-wheel drive system is available. The 530i can accelerate from 0-60 mph in 5.9 seconds with rear-wheel drive and 5.8 seconds with all-wheel drive. It has a top speed of 155 mph.
The next version is the 540i xDrive that's powered by a 3.0-liter straight-six turbocharged engine with 375 horsepower and 384 pound-feet of torque, while an overboost function gives it 398 lb-ft for short periods. A plug-in hybrid is slated to arrive in 2024.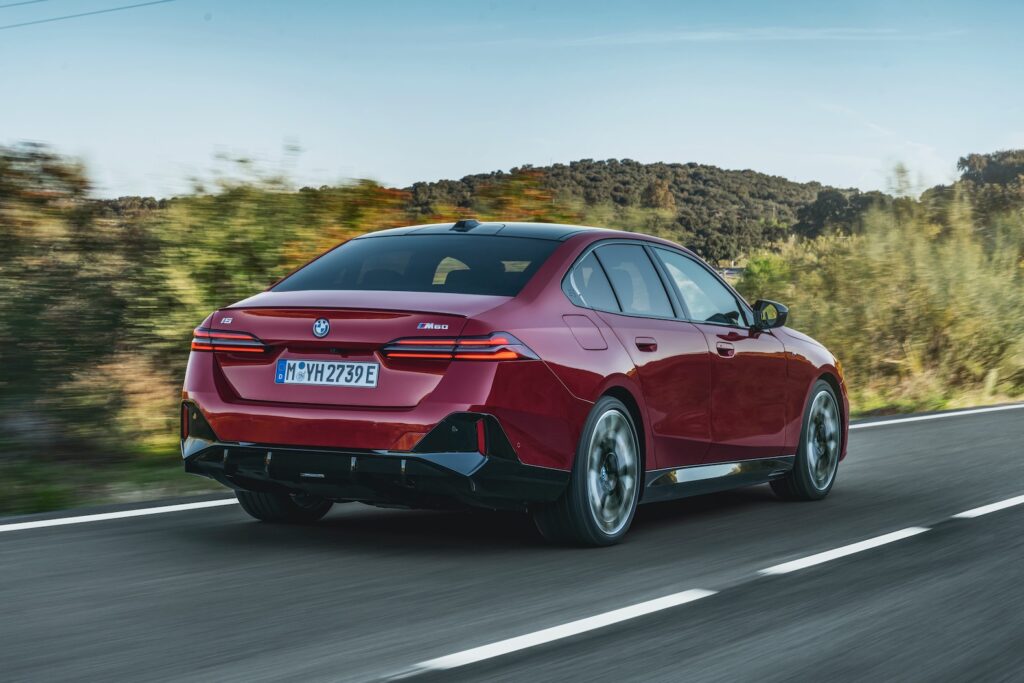 The electric i5 will be offered in two versions, eDrive40 and M60 xDrive. The eDrive 40 version is powered by a rear electric motor with 335 horsepower and 295 pound-feet of torque. The torque rating can be increased to 317 lb-ft. by activating either the Sport Boost or Launch Control function. The M60 xDrive is powered by a dual-motor all-wheel drive powertrain with 590 horsepower and 586 lb-ft. The torque rating can be increased up to 605 lb-ft. The eDrive 40 can accelerate from 0-60 mph in 5.7 seconds, while the M60 xDrive only needs 3.7 seconds to reach that speed.
The i5 features an 84.3-kilowatt-hour lithium-ion battery pack that allows for 205-kilowatt charging. BMW estimates that the sDrive40 will have a 295 mile range, while the M60 xDrive will have a 256 mile range.
Production of the 2024 BMW 5 Series will start in October 2023. BMW has announced the pricing, which includes destination:
530i: $58,895
530i xDrive: $61,195
540i xDrive: $65,895
i5 eDrive40: $67,795
i5 M60 xDrive: $85,095