Acura has pulled the covers off the 2024 Acura Integra Type S, which is going to debut this weekend at the Acura Grand Prix of Long Beach. With 320 horsepower on tap, a wide body design and other performance upgrades, the Integra Type S takes the Integra to the next level.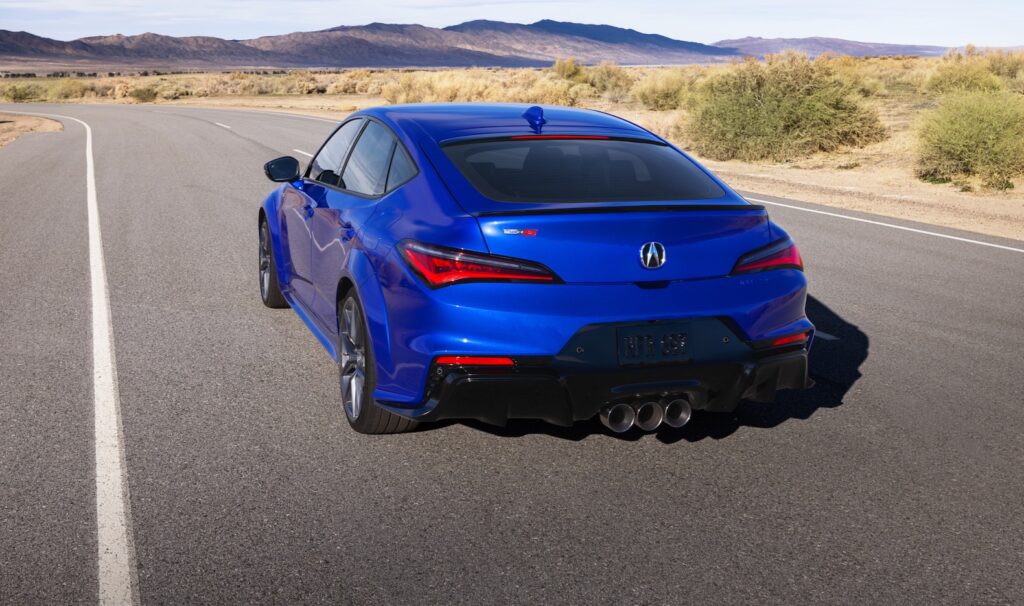 Under the hood the Integra Type S borrows its turbocharged 2.0-liter engine from the Civic Type R, but it squeezes out an extra five horsepower than the Honda at 320 hp with 310 pound-feet of torque. If you're keep track, that's an increase of 120 hp and 118 lb-ft. over the standard Integra. A six-speed manual transmission with an automatic rev-matching system and limited-slip differential are standard.
The Integra Type S is 2.8-inches wider than than the standard Integra thanks to its flared wide body fenders and larger 19-inch wheels. Acura changed every body panel forward of the A-pillars, which includes a more aggressive front fascia with a larger grille and a vented aluminum hood. At the rear there are three center mounted exhaust outlets, a black diffuser and a decklid spoiler.
The Integra Type S gets a dual-axis front suspension design that reduces torque steer, primarily through a 0.75-inch reduction in steering axis offset. A thicker 29 mm front stabilizer bar has been added too. It also has wider front and rear tracks than the standard Integra (+3.5 inches in the front and +1.9 inches in the rear). The Adaptive Damper System has been tuned just for the Integra Type S and can be tweaked to your liking in the three modes: Comfort, Sport and Sport+. To keep it all under control there are Brembo 4-piston calipers, 13.8-inch front rotors and 12-inch rear rotors.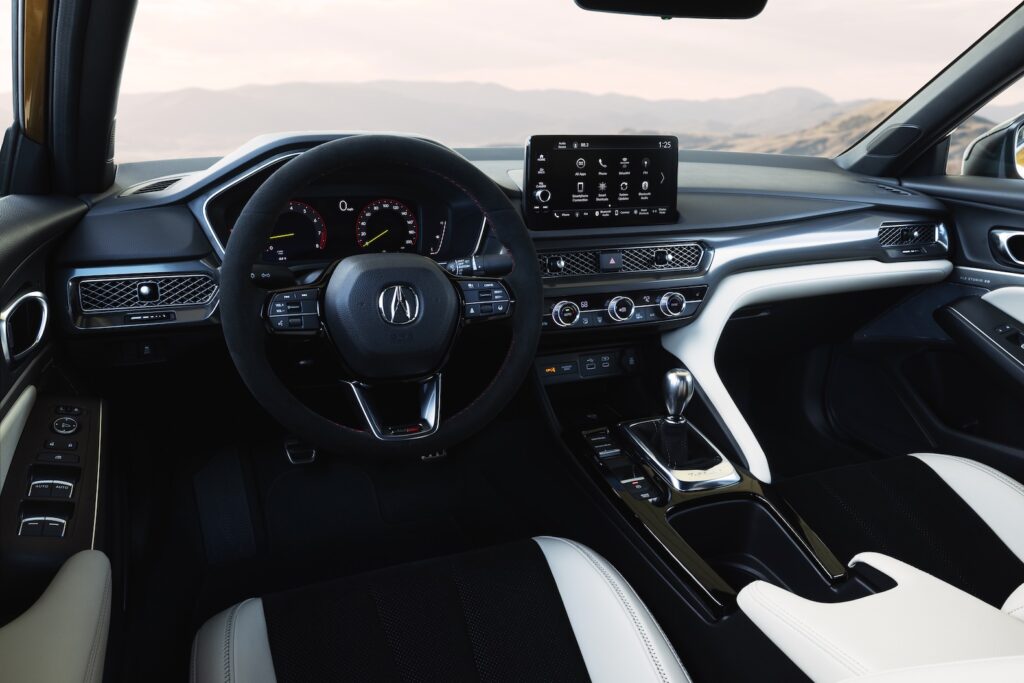 Inside the sportier seats have Ultrasuede inserts with firmer side bolsters to better hold you in place. At the rear there are only two seats, just like in the Civic Type R.
Acura has not announced the pricing for the 2023 Integra Type S, but it will go on sale in June.