The wait is over, Toyota has finally released the specs and pricing for the 2023 Toyota Prius Prime plug-in hybrid, which goes on sale in May. The pricing for the 2023 Prius Prime starts at $33,445, including destination.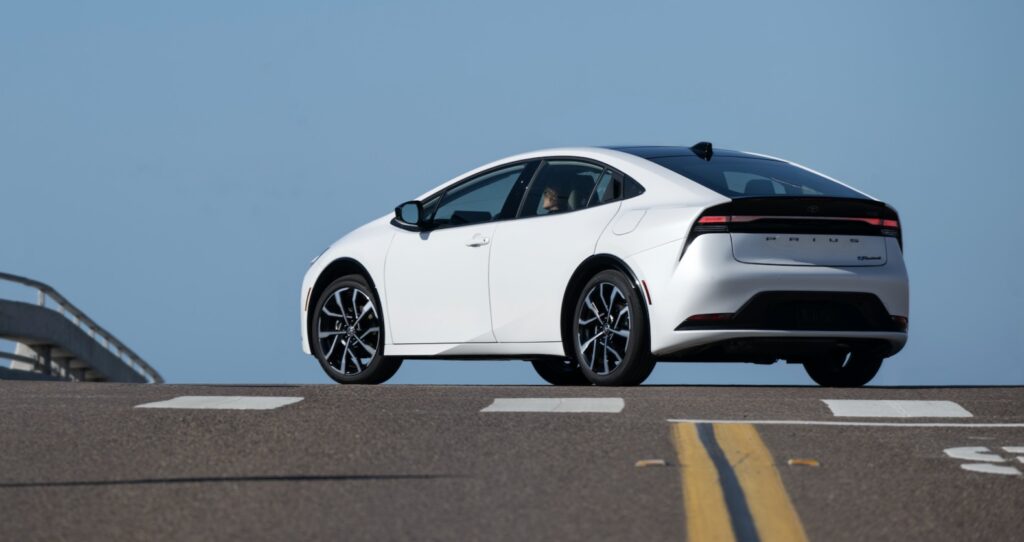 The big news is that the 2023 Prius Prime now has a 76 percent longer electric driving range than the last one at 44 miles compared to 25 miles in the last version. That's thanks to a larger 13.6 kWh lithium-ion battery pack. The XSE and XSE Premium trim levels get slightly less range at 39 miles. The XSE Premium trim level is also available with a 185W solar roof that can add a small amount of charge to the battery when it's parked in the sun. When you're on the go, the solar roof adds power to the DC battery. The solar roof is a $610 option.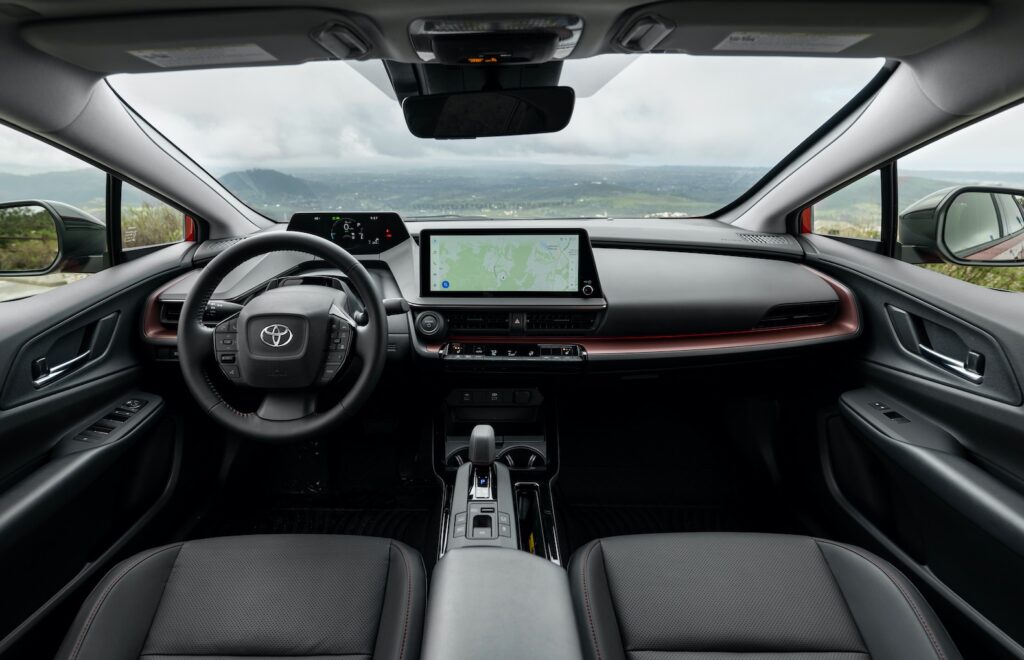 That's not the only improvement under the hood, since the Prius Prime is now powered by a 150 horsepower 2.0-liter four-cylinder and a bigger 161 hp electric motor generator. Combined the powertrain generates a total 220 horsepower, which is around 100 hp more than the last Prius Prime. There's also 32 percent more torque at 139 lb-ft. compared to 105 lb-ft. This all gives the Prius Prime a much more exciting 0-60 mph time of 6.6 seconds.
The Prius Prime is available in three trim levels: SE, XSE and XSE Premium. The XSE Premium starts at $40,265 and the XSE starts at $36,695.