Mercedes-Benz has released the latest addition to its EQ electric division, the 2023 Mercedes-Benz EQE SUV. The EQE will sit between the EQB and EQS electric SUVs.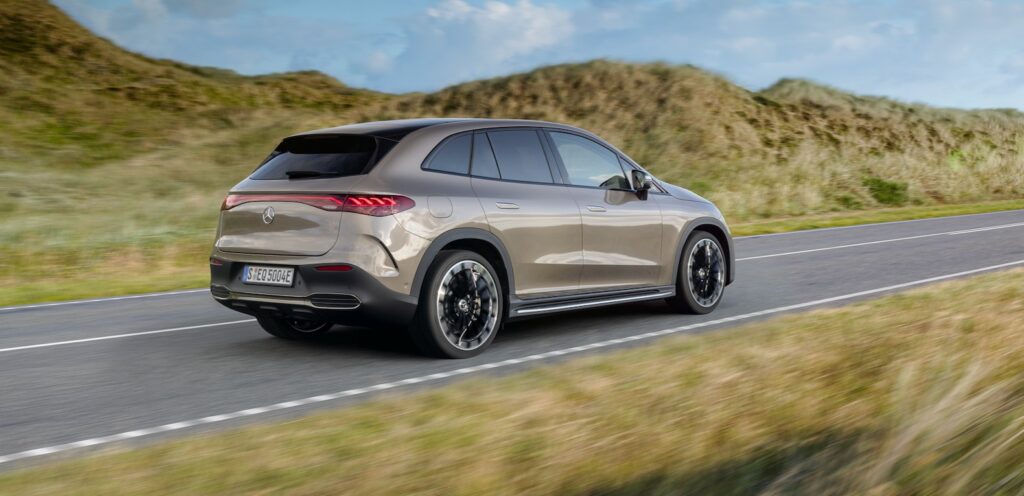 Interestingly, the EQE SUV has a smaller footprint than the EQE electric sedan, since it's just over an inch shorter and just over an inch narrower than the sedan. In terms of styling, the EQE SUV has many of the same styling traits as the EQE sedan, like its big black grille and its wraparound taillights.
The EQE SUV will be offered with three electric powertrain options to choose from. The EQE350 is powered by a single 215 kW electric motor at the rear, which has 288 horsepower and 417 pound-feet of torque. The EQE350 can accelerate from 0 to 60 mph in 6.3 seconds. The EQE350 4Matic adds a second electric motor at the front to give it all-wheel drive. The all-wheel drive version has the same horsepower rating, but it's torque rating has increased to 564 lb-ft. The EQE350 4Matic can reach 0 to 60 mph in 6.2 seconds.
If you want more performance, the EQE500 4Matic features two electric motors that generate a combined 536 hp and 633 lb-ft. of torque, which gives it a o to 60 mph time of 4.6 seconds. All three versions have a 130 mph electronically limited top speed.
All three versions have the same 90.6 kWh battery pack, which features heat pump thermal management to improve the operation and efficiency in various climates. Using a 240-volt outlet, it takes 9.5 hours to charge from 10% to 100% A 170-kW DC fast charger drops that time to 32 minutes.
We don't have the official EPA specs yet, but Mercedes-Benz estimates that it will have a 342 mile range on the European WLTP test cycle, but that number will be smaller in the US.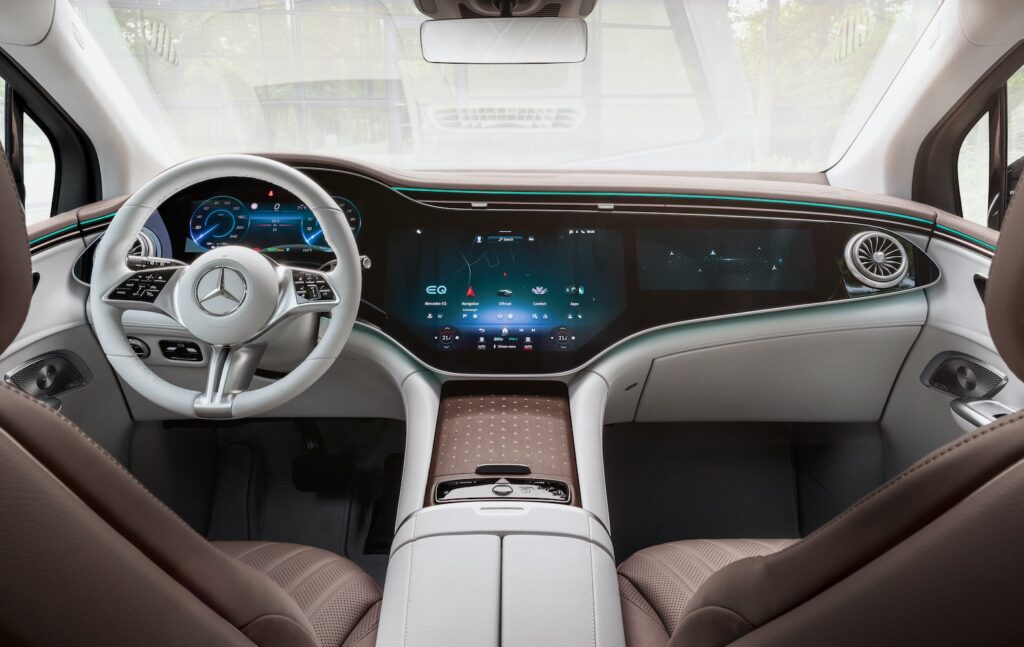 Inside the EQE SUV's interior is nearly identical to the sedan. It comes standard with a 12.8-inch vertical center display and a 12.3-inch digital instrument cluster. A 56-inch Hyperscreen is optional, which combines three displays into a single curved glass panel.
For AMG fans, Mercedes has also unveiled the Mercedes-AMG EQE SUV, which is the first battery-electric SUV to get the AMG badge. It's powered by a dual-motor powertrain with 617 hp and 701 lb-ft. of torque. An optional AMG Dynamic Plus Package has a Boost function that raises the power ratings to 677 hp and 738 lb-ft. of torque, which gives it a 0-60 mph time of 3.4 seconds. It also gets the AMG Ride Control air suspension with adaptive dampers and chassis control, larger brakes and rear-axle steering.
The 2023 Mercedes-Benz EQE SUV and the 2024 Mercedes-AMG EQE will be built at Mercedes' plant in Tuscaloosa, Alabama.