If you've been thinking about getting the 2023 Kia EV6 EV, Kia has announced some new incentives, but you only have until July 5 to get them. From now until July 5, 2023, Kia is offering a $7,500 EV lease bonus or up to $3,750 bonus cash if you purchase an EV6.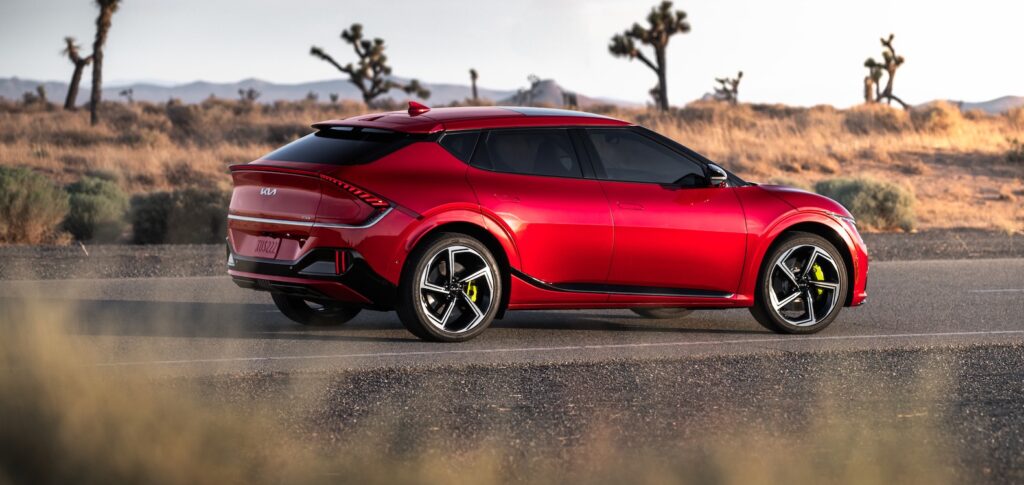 From now until July 5 you can lease a 2023 EV6 Wind RWD for $499 a month for 36 months with $4,999 due at signing.
"The Kia EV6 has been a homerun, and this is an opportunity we think will appeal to many customers anxious to experience the EV lifestyle," said Steven Center, COO & EVP, Kia America. "With multiple available motor and drivetrain layouts and an EPA-estimated all-electric range of more than 300 miles in some variants, the EV6 offers something for everyone, and these special offers make it easier for customers to get behind the wheel of this exciting vehicle."
The EV6 is offered in three versions: Wind, GT-Line and GT. The Wind and GT-Line are available in rear-wheel and all-wheel drive, while GT is comes standard with a dual motor, all-wheel drive system. Using a DC fast charger, the EV6 can be charged from 10 percent to 80 percent in about 18 minutes on a 350-kW charger. It has a driving range up to 310 miles.