Jeep is expanding the Wagoneer and Grand Wagoneer lineup with a new longer-wheelbase model "L" which will be even better rivals to the Lincoln Navigator L and Cadillac Escalade ESV.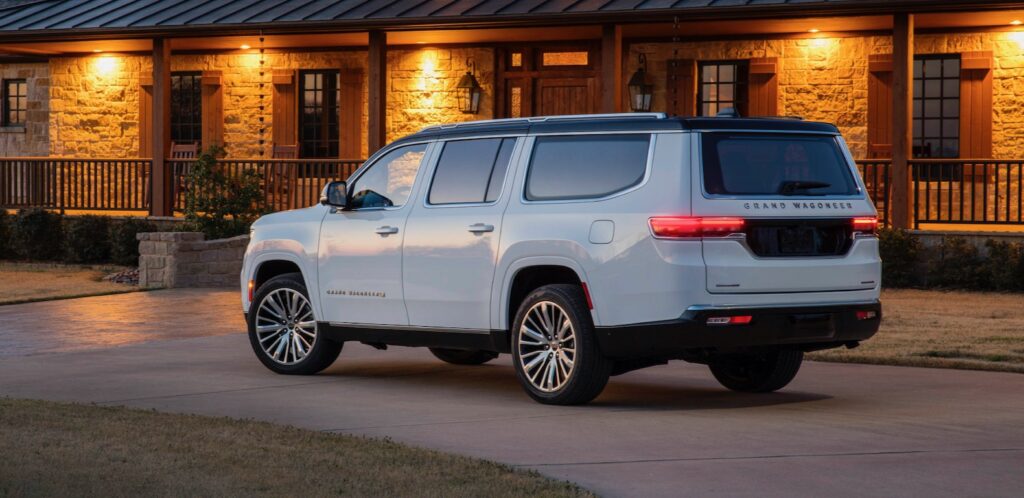 The Wagoneer L gets a 130-inch wheelbase that is 7-inches longer than the standard Wagoneer models, while its overall length has increased by a foot. That extra length provides more cargo space, since the dimensions in the three rows remains the same as the standard versions. The Wagoneer L has 44.2 cubic feet of cargo space behind the third row, up from 27.4. With the third row folded, that space expands to 88.2 cubic feet.
Under the hood the Wagoneer L will be powered by Stellantis' new Hurricane twin-turbo inline-six engine that generates 420 horsepower and 468 pound-feet of torque. The Grand Wagoneer L gets a more powerful version, which is called the "Hurricane Twin Turbo 510", which calls out the 510 horsepower. The higher output engine also has 500 lb-ft. of torque. The other benefit besides the extra power, is that the Hurricane engine is supposed to come in about 150-200 pounds lighter than the old Hemi engines.
The Wagoneer L with 2WD is rated at 17 mpg city, 23 mpg highway and 19 mpg combined, while the 4WD version is rated slightly lower at 16/22/19 mpg. The Grand Wagoneer is only available with 4WD and is rated at 14 mpg city, 19 mpg highway and 16 mpg combined.
Jeep has not announced the pricing for the 2023 Wagoneer L or Grand Wagoneer L.