When Honda finally unveiled the 2023 Civic Type R, it didn't release any specs. Now Honda has announced that the new Civic Type R has 315 horsepower and 310 pound-feet of torque.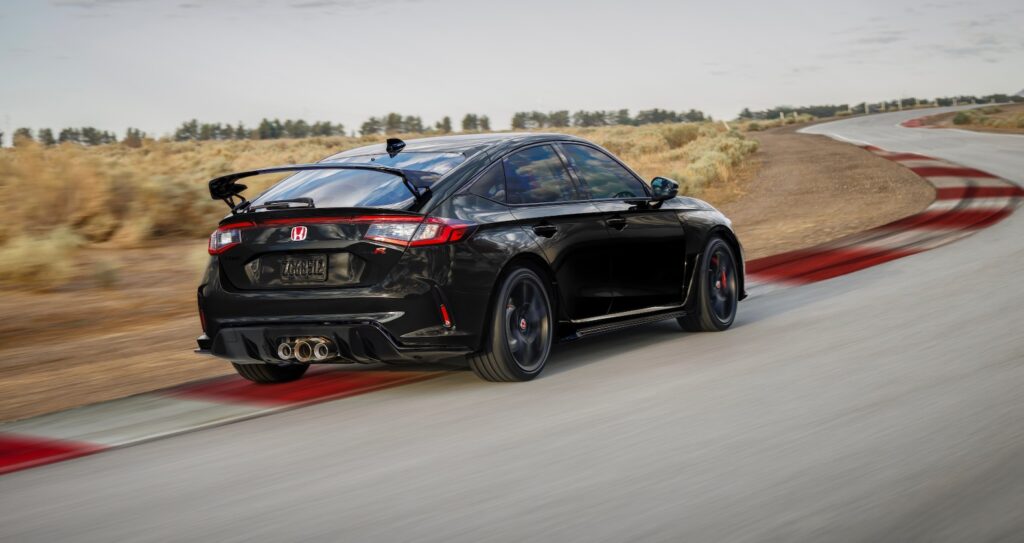 If you're keeping track, that's an increase of 9 hp and 15 lb-ft. compared to the last generation Civic Type R. It's powered by the same 2.0-liter turbocharged four-cylinder as before, but Honda says that the updated engine has a redesigned turbocharger, increased air intake flow rate, and a new more efficient exhaust system.
Just like before, the four-cylinder is mated to a six-speed manual transmission that sends all that power to the front wheels. There are four drive modes: Comfort, Sport and R+ Mode, a new 'Individual Model'.
Compared to its predecessor, the 2023 Civic Type R is 0.8-inches longer, 0.5-inches lower and 0.6-inches wider, while its wheelbase has been stretched 1.4-inches. It will be available in Championship White, Rallye Red, Boost Blue, Crystal Black Pearl and Sonic Grey Pearl.
Honda has not announced the pricing, but the 2023 Civic Type R will arrive this fall.