For fans that love wringing out their cars on the track, BMW has unveiled the 2023 M4 CSL, which is designed to tackle anything you can throw at it. CSL stands for Competition Sports Lightweight, which hints at the several changes that reduce the weight of the M4.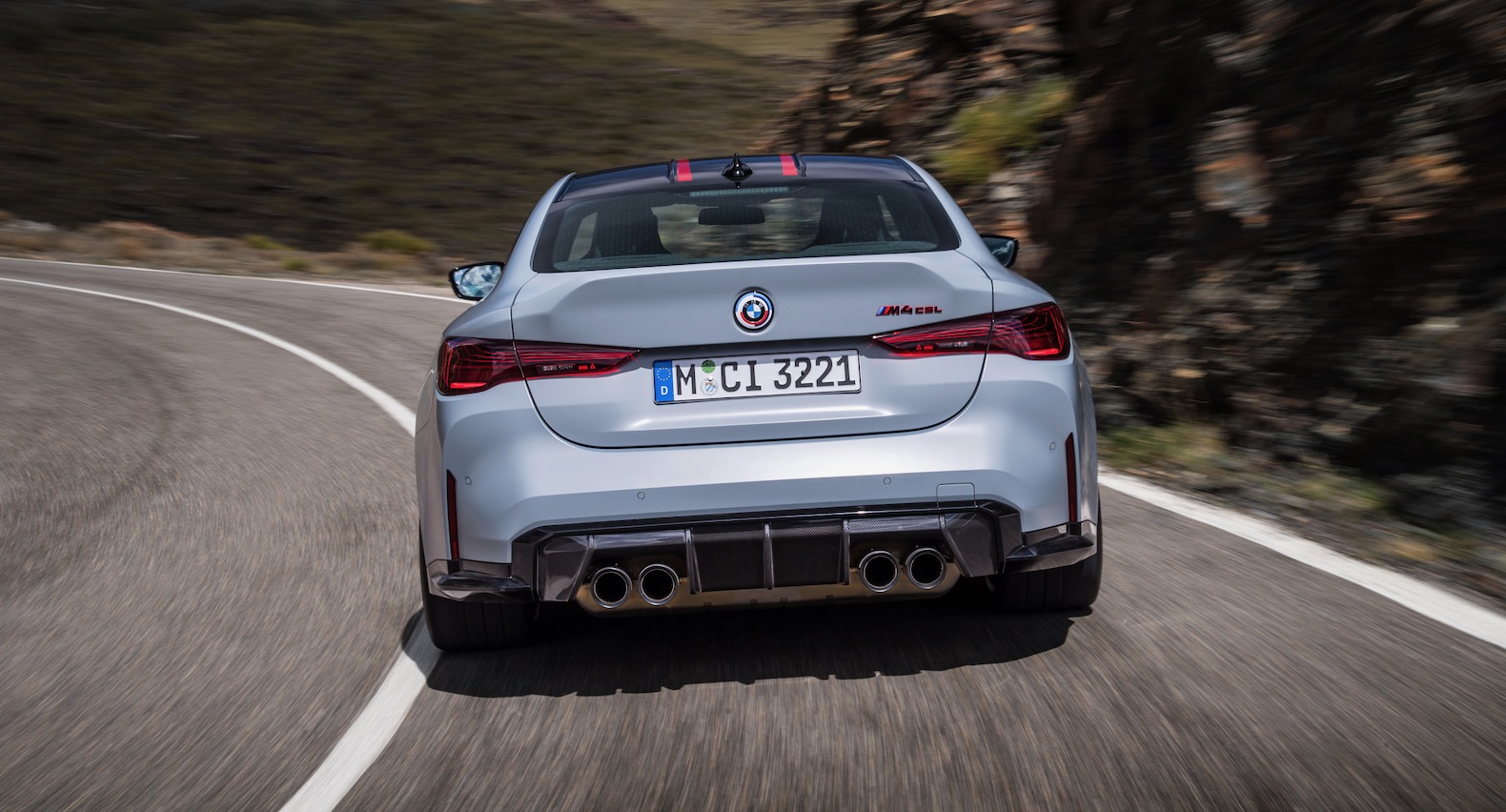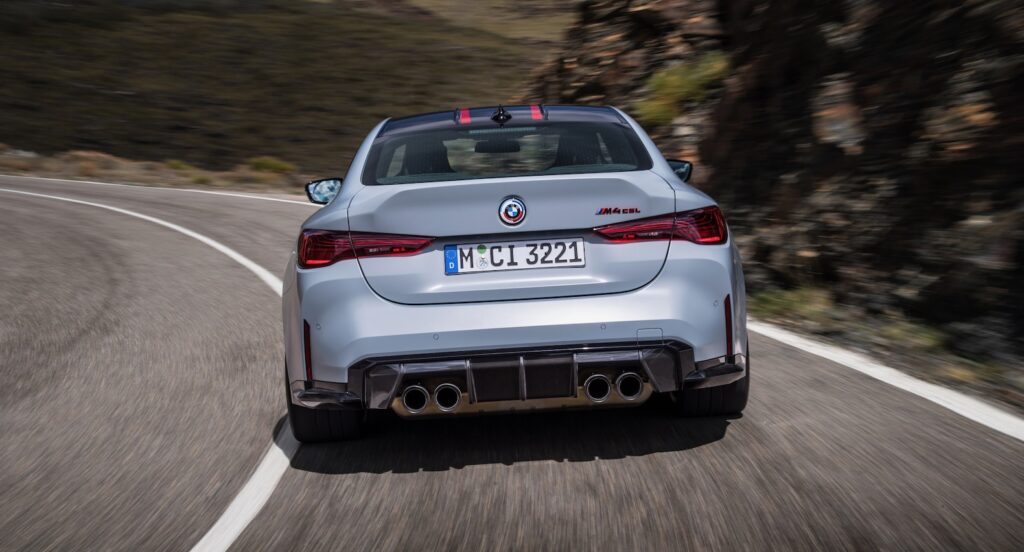 The M4 CSL is powered by the same 3.0-liter twin-turbo inline-six as the M4 Competition, but it's power output has been increased by boosting the turbo from 24.7 psi to 30.5 psi. That means that the M3 CSL has 543 horsepower, 40 hp more than the Competition, but the torque rating is the same at 479 pound-feet. The six-cylinder is mated the same eight-speed automatic transmission, but it's been optimized.
The new BMW M4 CSL can accelerate from 0 to 60 mph in 3.6 seconds, while the top speed is an electronically limited 191 mph.
The suspension has also been updated with unique springs, damper valving and stabilizer bar tuning. The M4 CSL also sits 0.3-inches lower than the Competition.
To reduce the weight of the M4 CSL deletes the rear seats, which saves 56 pounds. The one-piece carbon front bucket seats save an additional 53 pounds and another 33 pounds were saved by using lightweight sound insulation. You can add adjustable carbon seats, but that increases the weight by 33 pounds.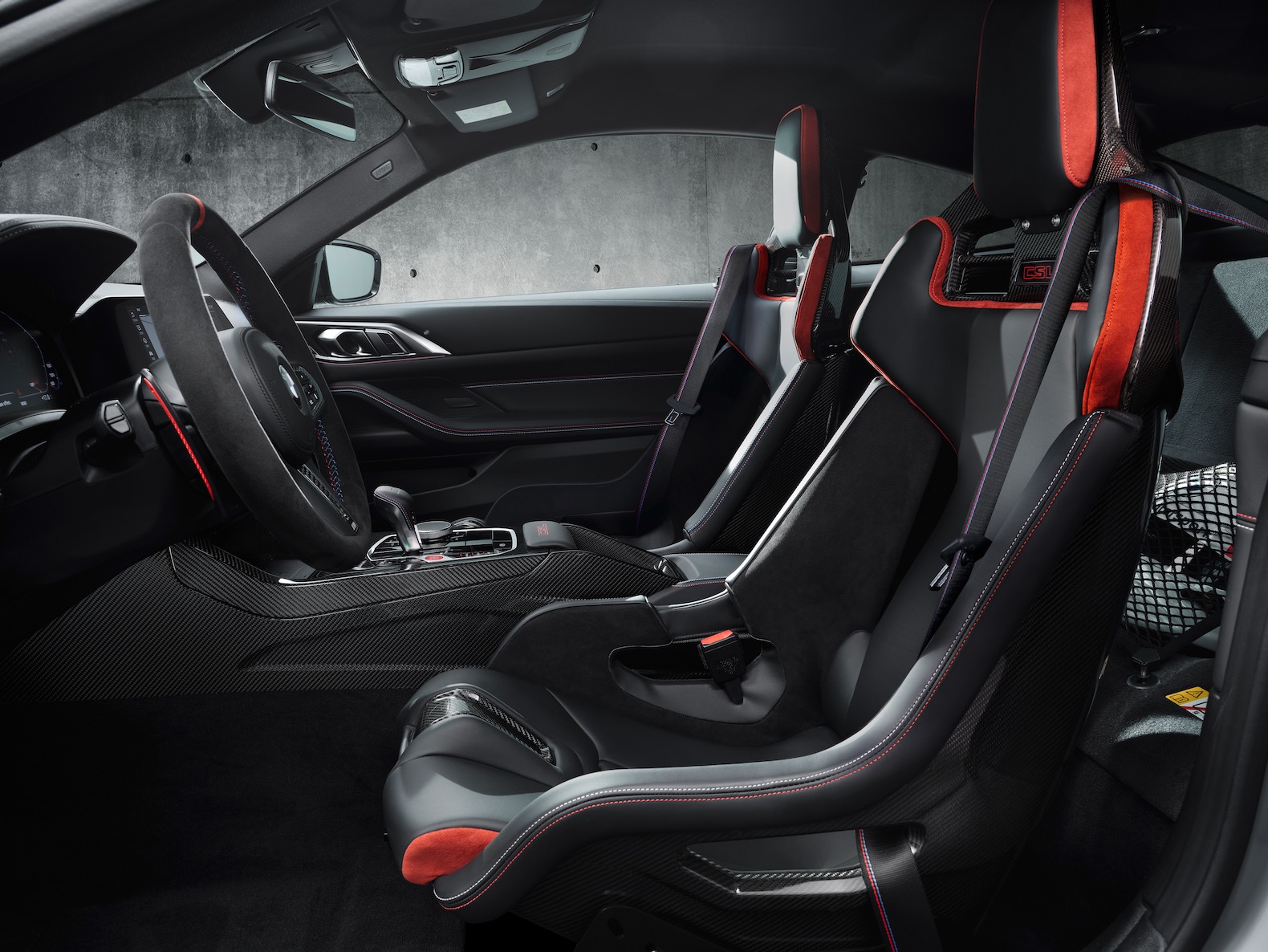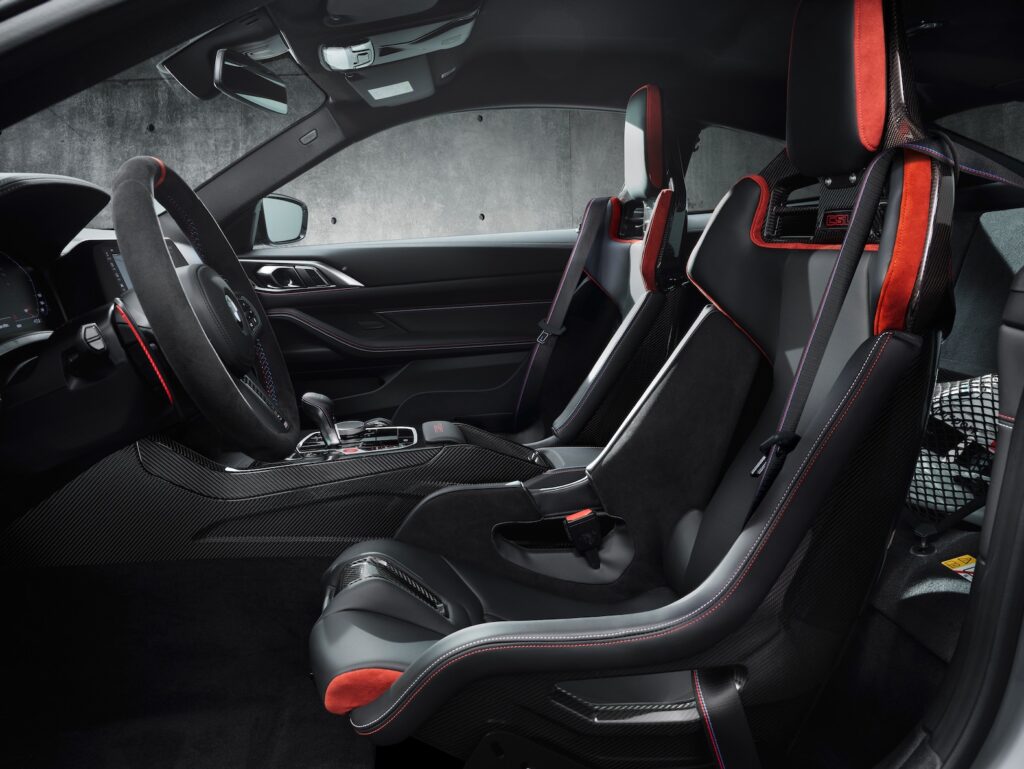 BMW only plans to build 1,000 units with a each one costing $140,895.