We know that Acura will start taking orders for the 2023 Integra in a few weeks, but Acura has yet to officially unveil the production version. We know that the 2023 Integra will be based on the same platform as the Honda Civic and it's base engine will be a turbocharged 1.5-liter four-cylinder.
While some have criticized the new Integra since it's basically a reskinned Civic, but a new report claims that it will be available with the SH-AWD system. According to a Acura Brookfield, a dealer in Wisconsin the 2023 Integra will be powered by a 1.5-liter turbo that can be mated to Acura's SH-AWD system. The communication from the dealer was recently posted on the Integra Talk forum. It's not clear if the Super Handling All-Wheel Drive system will be available with the six-speed manual. It will also come with a limited-slip differential.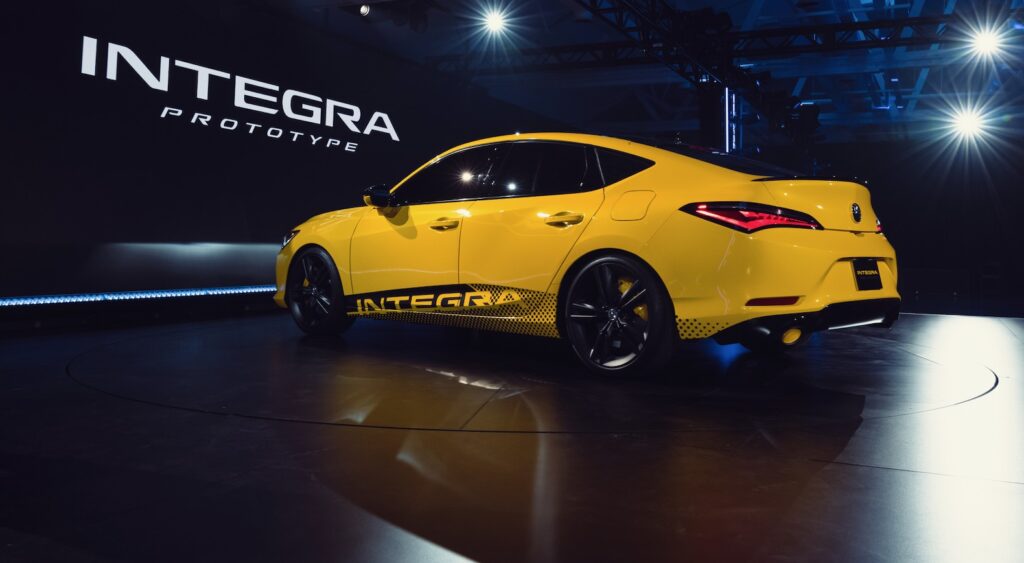 Acura hasn't made any announcements about an all-wheel drive Integra, so we'll have to wait and see. We're also waiting to hear news about the Integra Type S, which might get the turbocharged 2.0-liter four-cylinder from the Civic Type R.