Lotus has unveiled the 2022 Emira – its first new model since the Evora, which arrived in 2009. The Emira is also the replacement for both the Elise and Exige, which means that it will be the only Lotus available and the last model to be powered by a combustion engine. After this, all new Lotus models will be fully electric.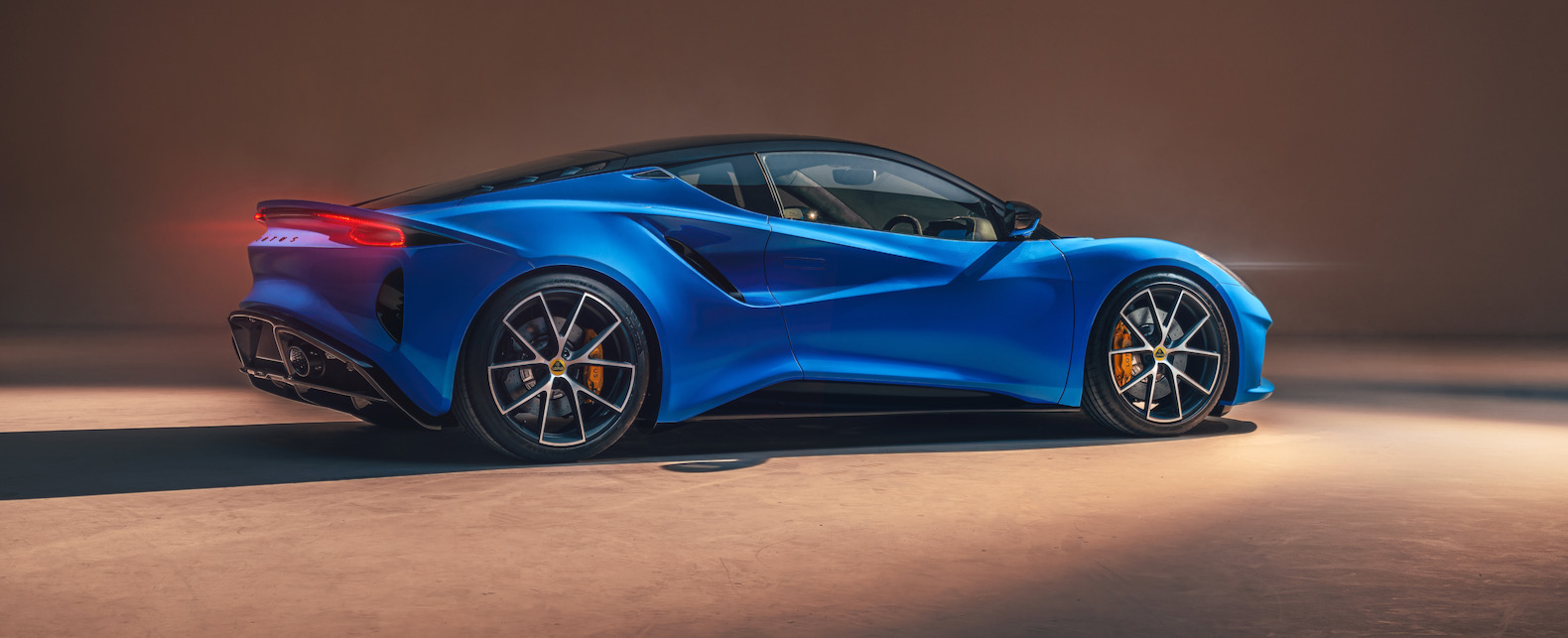 The Emira is based on a bonded aluminum chassis with a fiberglass body. We see that the Emira takes some inspiration from the Evija EV hypercar, especially at the front. The Emira measures 173.7 inches long, which makes it 2.8 inches longer than the Evora.
Inside the more modern interior features a 12.3-inch digital instrument cluster and a 10.2-inch touchscreen. Apple CarPlay and Android Auto are standard. We also like the addition of better cupholders, door bins and USB/ 12V charging ports. There's only room for two passengers, but behind the seats there's 7.3 cubic feet of cargo space and additional 5.3 cubic feet behind the engine.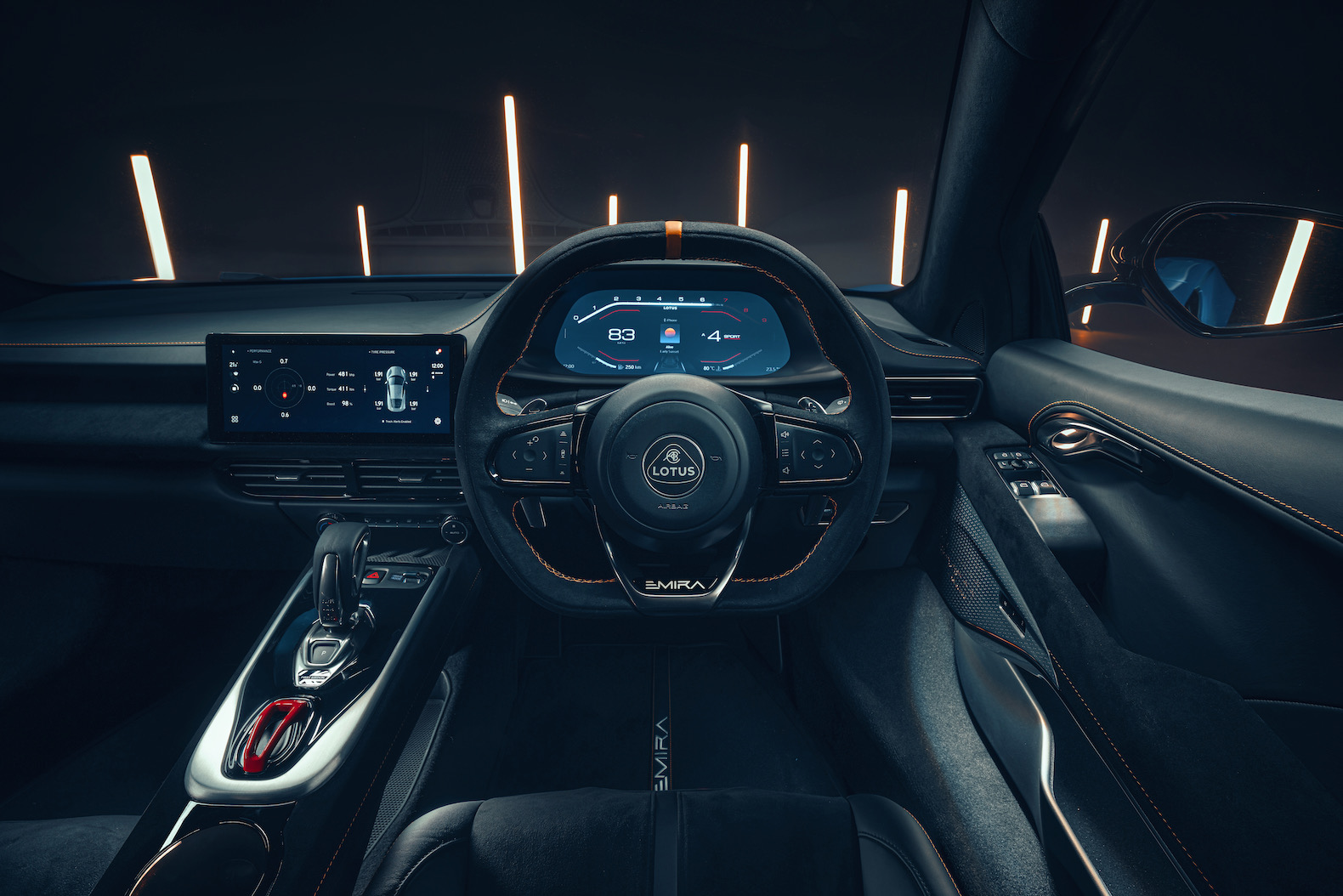 Buyers will be able to choose from two engines. The base engine is an AMG-sourced 2.0-liter turbocharged four-cylinder with 360 horsepower. If you want more power, there's the 3.5-liter supercharged V6 from Toyota that has 400 horsepower and 317 pound-feet of torque. The V6 is available with a manual transmission.
Lotus says the quickest version can reach 0-62 mph under 4.5 seconds and a top speed of 180 mph.
The 2022 Lotus Emira will arrive in early 2022.