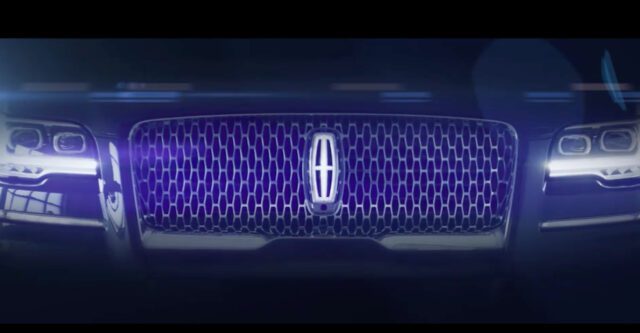 It looks like the 2022 Lincoln Navigator is getting a refresh, since on Thursday, Lincoln released a teaser of the new Navigator. We can see that it will get new headlights and on the front fenders it features "The Lincoln Motor Company" script.
In addition to the changes at the front, we can also expect the rear of the 2022 Navigator to get some small updates as well. Lincoln hasn't released any other details, but it's also expected that the 2022 Navigator will get a larger touchscreen.
We'll have to wait and see if there are any changes under the hood as well.
The 2022 Lincoln Navigator is scheduled to debut on August 18.